Chris Underhill (65) has been a social entrepreneur for 36 years and is the founder of three citizen sector organisations. He received an MBE from the Queen for his services to the field of disability even before he launched his current venture BasicNeeds, a mental health charity that has supported almost 600,000 people in developing countries to date.
Here, he shares some insights.
The 'I'm going to do things differently'-moment
"I was about 19, standing in a field, and I remember thinking: as much as I love farming in Wales, I just don't think I am cut out for this. I really need to be in a place where I can interact with people. My father-in-law to be, who was the farmer I worked for, encouraged me to go and do what I wanted to do. That was very generous of him.
My skills were in agriculture, but deep down I knew that I wanted to work with disadvantaged people. My wife Giselle and I decided to apply for Voluntary Service Overseas. They said: if you want to go together, you have to get married. So we did, at 21, and soon afterwards flew out to rural Zambia to take up our placements: me as an agriculturalist and her as a teacher.
The core skill
My father-in-law spoke of the particular character traits he saw in me. Nowadays you would call them leadership skills, I think. I am sure he was one of my early influencers. I was very idealistic, influenced too by my bohemian parents who home-schooled me on a sailing yacht across Europe and further afield. They taught me that everything is possible.
Then, I went to a very progressive mixed boarding school in Wales, where male and female teachers had no authority to punish you, just to talk to you. I had great examples of early leadership there. It was leadership of the kind that I am still interested in, namely: How does a person lead without threatening? I have increasingly gotten involved in mentoring other entrepreneurs, which I love for the same reason. In a way, you are leading them, but it is not up to you to say whether they should do something or not.

The field
I was born in 1948 during the baby boomer generation that invented the word 'development'. There was great interest in the 'third world'. Due to my childhood I considered myself what we now call a 'citizen of the world', though in those days I did not have a term for it.
As soon as we landed in Zambia, we were thrown into situations where great leadership was required. I was made form master, looking after the new intake of mature students who were malnourished, beaten and lost. At the age of 21, I kind of had to be their father, even though some were almost my age. It was a defining experience.
I didn't feel an outsider then, although nowadays, my staff is all local people. But back then, only 200 locals had A-levels, because the Brits had left the country in an appalling condition. I felt like I was there, which was better than nothing. Interestingly, I am still in touch with some of those students on Facebook. We have remained friends although everything around us has changed.
On a break from VSO we visited Malawi, and it was there that Giselle said: I think I am pregnant. We went to the hospital, they confirmed and we were overjoyed. And then we stepped out of the door and saw a cage. In it, mentally ill people were locked up. It was that cage that became the drive for me to move into the field of mental health work.
The idea
The first KPI I set myself was to start my organisation before I was 30. So at 29, I was back in the UK, looking to combine the things I knew: my agriculture and development skills.
I launched Thrive, providing horticultural therapy for people with disabilities. I learned how to run an organisation, how to hire and fire, how to do everything yourself, then delegate everything, and find a happy medium.
After seven years, I left to start Action on Disability and Development, adding an international development angle to my work. I built it up and stayed for ten years. I left to do a Masters in international policy to polish my educational expertise.
Looking back, I think I developed my leadership instinct in that first phase, put it to practice in the second phase, and then I was able to put an organisation together pretty well. I decided to run someone else's organisation for some years too, because I wanted to see how that worked. In the first months, I had to cut 30 jobs. I learned a lot about change management.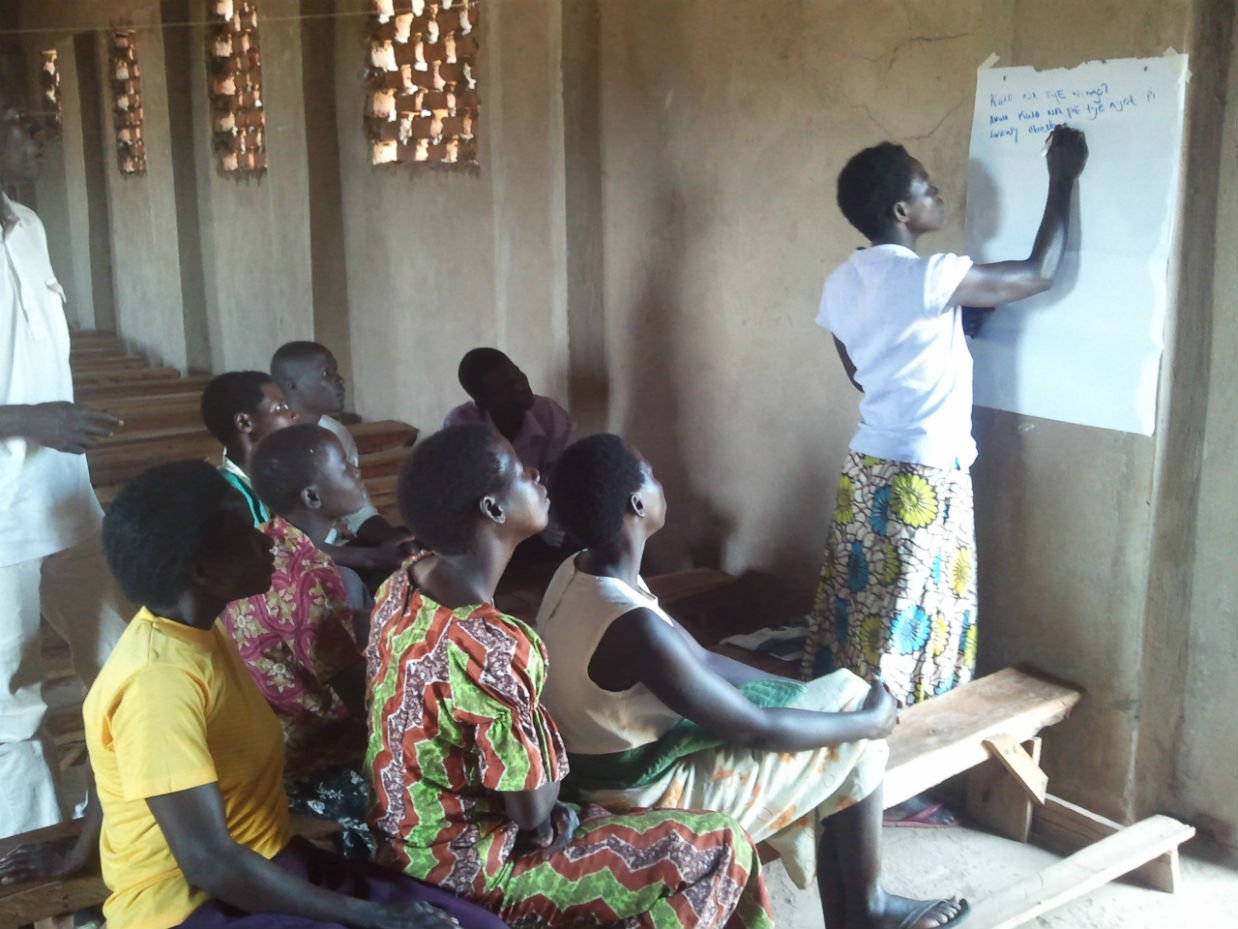 The right place, right time
In the late nineties, I got approached by someone who offered me a million pounds to start a new organisation. I decided it had to be around mental health in developing countries. I invited a board consisting of trustees and funders to India to see for themselves what the need was.
I said: there are mentally ill people who never had the opportunity to receive treatment. They are excluded, locked up and treated appallingly. I knew there were steps that had to be taken, from a societal as well as an economic point of view.
In 1999, BasicNeeds launched. Our holistic model has reached just under 600,000 people in 15 countries, and 80% of them are now in productive work. What matters more is that they become part of their community and that society understands what mental illness is and what it is not.
Recently, we started to exchange our IP through a social franchise model to reach the many more countries where the need is still great. The journey is not over yet."