Last week we were delighted to meet the winners of Join our Core 2014 – an event hosted by Ben & Jerry's and Ashoka – and taste what lies at the heart of Europe's most promising social entrepreneurs.
Eighteen young social entrepreneurs were scooped up from across Europe to sell their businesses to top ethical business minds. The winners received a €10,000 investment and mentoring from Ashoka, and the opportunity to jet off to Ben & Jerry's birthplace in Vermont, where they will be trained by, and network with, pioneers of socially-responsible businesses. They will also receive the advertising opportunity of a lifetime: their business logo on a 2015 Ben & Jerry's tub.
It wasn't an easy decision for the panel of judges – which included founder of Divine Chocolate, Sophie Tranchell – but they chose nine winners, and nine runners up from participating countries.
Here's the rundown of the winners:
UK winner: Dot Dot Dot, founded by Katharine Hibbert
Dot Dot Dot is win-win situation for landlords and cash-strapped charity volunteers. Landlords have trustworthy 'property guardians' to look after their empty properties, while volunteers don't have to worry about rent. By introducing relational housing, this social enterprise gives security to both parties.
UK runner up: One Feeds Two, founded by JP Campbell
If you buy a meal carrying a One Feeds Two logo you will not only satisfy your stomach, but also pay for a school meal for a child living in poverty. JP is making charity a part of your breakfast, lunch and dinner. One of JP's business partners is Mark Christophers – the pair were introduced through Virgin Unite. You can read Mark's story here.
Ireland winner: Food Cloud is a virtual foodbank that connects businesses that have too much food with charities who have too little, with the aim of combating food waste and poverty.
Denmark winner: Comeback Industries is a hub that encourages marginalised young people to utilise their skillsets and become successful entrepreneurs.
Germany winner: Food Loop is an app that fights food waste by updating consumers as soon as supermarkets start their best-before-date bargains.
France winner: Bulb in Town is a platform that connects people with civic institutions to give them a voice on how to make their local communities better.
Austria winner: Ruffboards combines high-quality and high-performance skateboards with the environmental consciousness of upcycling materials and the social inclusiveness of employing former offenders.
Netherlands winner: Vandebron enables anyone who produces renewable energy to send it directly to the consumer online, without using an energy company!
Switzerland winner: Eaternity gives you and your local restaurant access to a climate-friendly diet.
Sweden winner: Shifo Foundation's quest is to address child mortality head on by enabling children in Uganda to have life-saving vaccinations.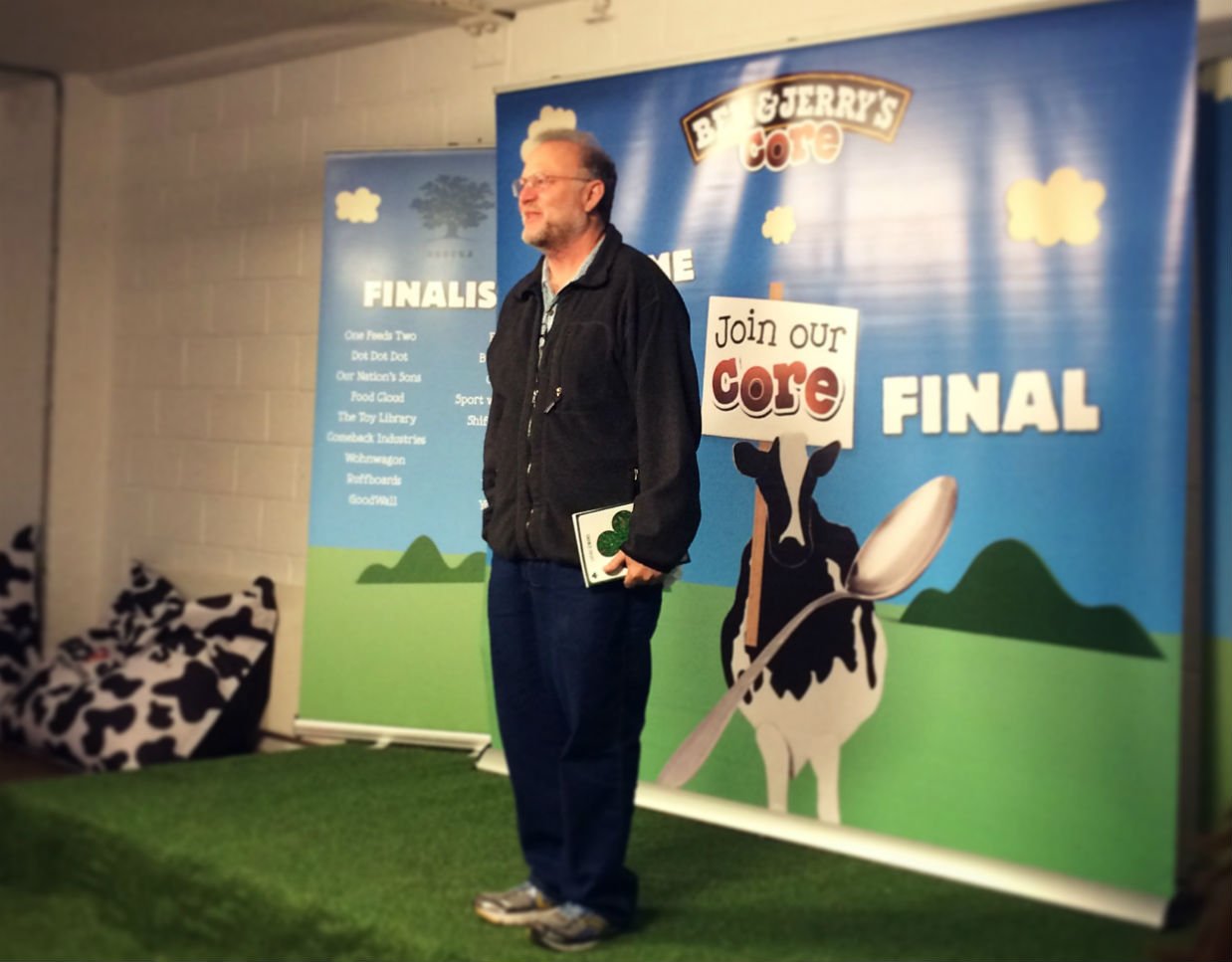 Speaking of the event, Ben & Jerry co-founder Jerry Greenfield said it was: "so inspiring and yet also so humbling. When Ben and I started in 1978, before you all were born, we began as a homemade ice cream parlour in an abandoned gas station in the coldest part of the US with no real ambition."
Ben & Jerry whipped up Join Our Core with Ashoka in 2012 to support and inspire entrepreneurs who share their desire to innovate, have fun, and make a tenacious commitment to making a difference. It's a fantastic initiative – congratulations to all the winners and runners-up!