To bring our #MentoringToGrow series to a close, we have two incredible women from PROWEB, Busi Geneva Marandure and Gail Mawocha, sharing what their mentoring relationship means to them – highlighting the business and the personal benefits that come from being both a mentor and a mentee.
Busi Geneva Marandure – Gail's mentee
The PROWEB mentorship program has been an eye-opening experience. Gail is a very inspirational mentor who I can say has 'quiet strength.' On our very first meeting she identified opportunity areas around how I was importing clothing from the USA and UK for retail sales. Gail asked me how I felt about the processes and we discussed creating a more sustainable business model.
From our first meeting Gail was able to identify my desire to make a difference in the lives of others, to own a business with a social impact, and to grow my financial returns. It was then that we discussed a new business direction – a direction that would entail me partnering with talented tailors and dressmakers who were economically disadvantaged.
This allowed me to help these tailors expand their markets, the quality of their products, as well as assist them in scaling up their business.
Since then my business has been growing – we are more sustainable than ever and are meeting our social impact needs through helping talented disadvantaged people.
As I continued to meet with Gail I would bring lettuce, potatoes and tomatoes from my garden and she remarked how beautiful and healthy the produce is. Gail then encouraged me to look at that area as another business opportunity.
I had been selling some of the produce here and there but with no particular plan and I was not taking it seriously. Gail suggested I go and visit a local farmers market at AMANZI, where farmers sell organic produce, to see how other small scale farmers are building sustainable businesses. My eyes have been opened to so many opportunity areas that I either was not taking seriously enough or not really seeing before.
Gail is a God-sent. I knew of her in the past and I am getting to know her better. I would like to hope that she is also gaining something from our relationship. My desire is to also make an impact on her and inspire her. Most recently I was asked by a university student to be her mentor, and I am now learning how to mentor others. She is doing a broiler chicken project and I am helping her with market linkages and business planning. In Shona, there is saying that goes "kandiro kanoenda kunobva kamwe" – which means "in giving we receive". Thank you PROWEB for such a holistic program that takes care of the whole business person.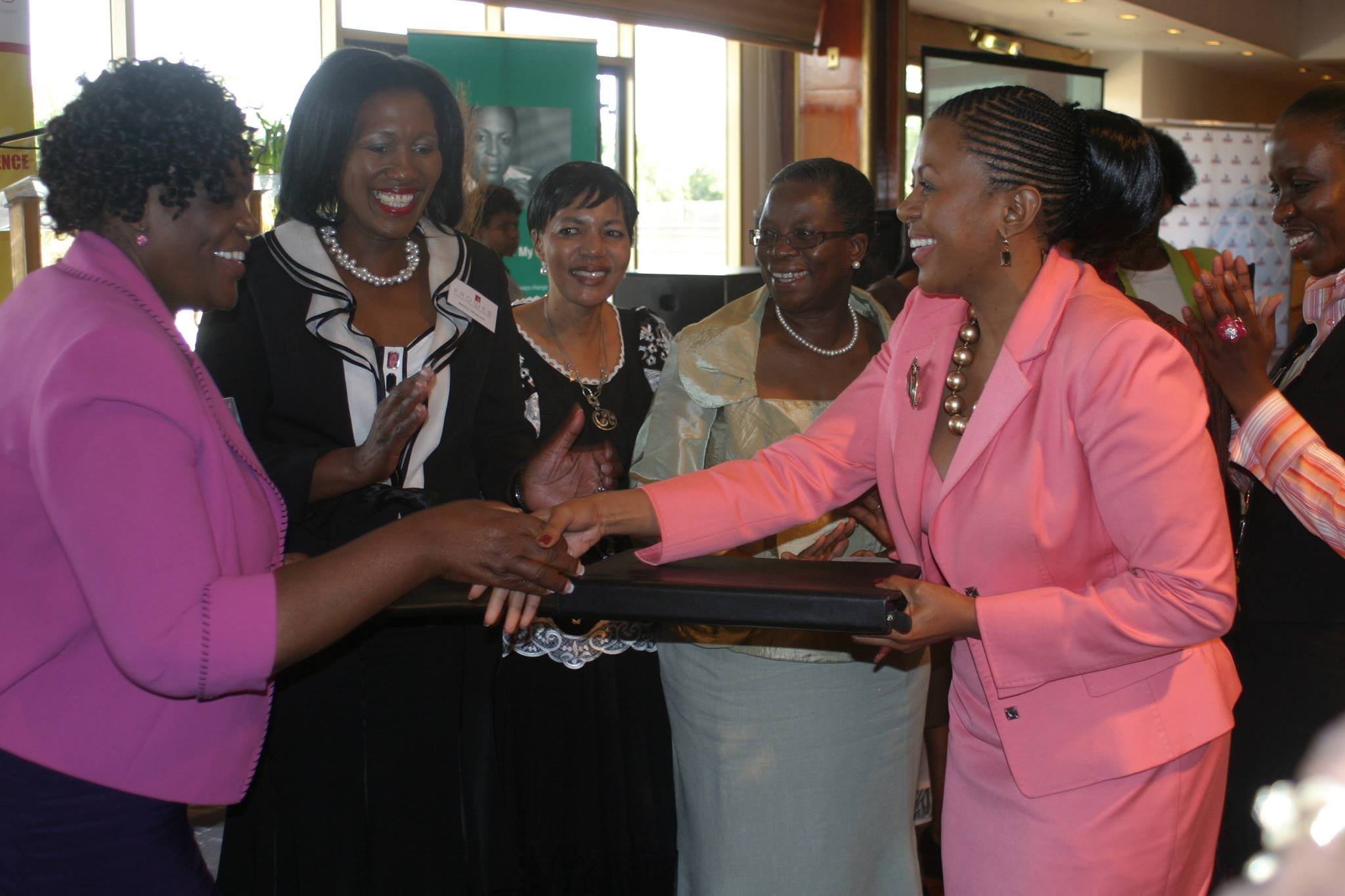 Gail Mawocha - Busi Geneva's mentor
It has been an honour to mentor Busi. She may not have realised it, but she mentored me in turn, with her enthusiasm and open mindedness to explore and look into alternative ways to make an impact in the community.
I found this to be very infectious and it challenged me to think out of the box in my approach with our work. Busi is an ethical and professional leader who has a heart for community empowerment. I have no doubt that she will be key a driver of change in our country in the near future. Thank you for the opportunity to be a part of the Mentorship Programme.
PROWEB (Professional Women, Women Executives and Business Women's Forum) is a women's economic empowerment forum established in 2005. The vision of PROWEB is to contribute towards economic empowerment of women through society and change, addressing the current social and economic challenges facing the women.
To learn more about how to grow your business with mentoring check out our #MentoringToGrow series here or watch the full Google Hangout on 'How to grow your business with mentoring'