Meet David Hieatt, the entrepreneur on a mission to stop you washing your jeans, get a small Welsh town making again, and inspire a change in the way we do business.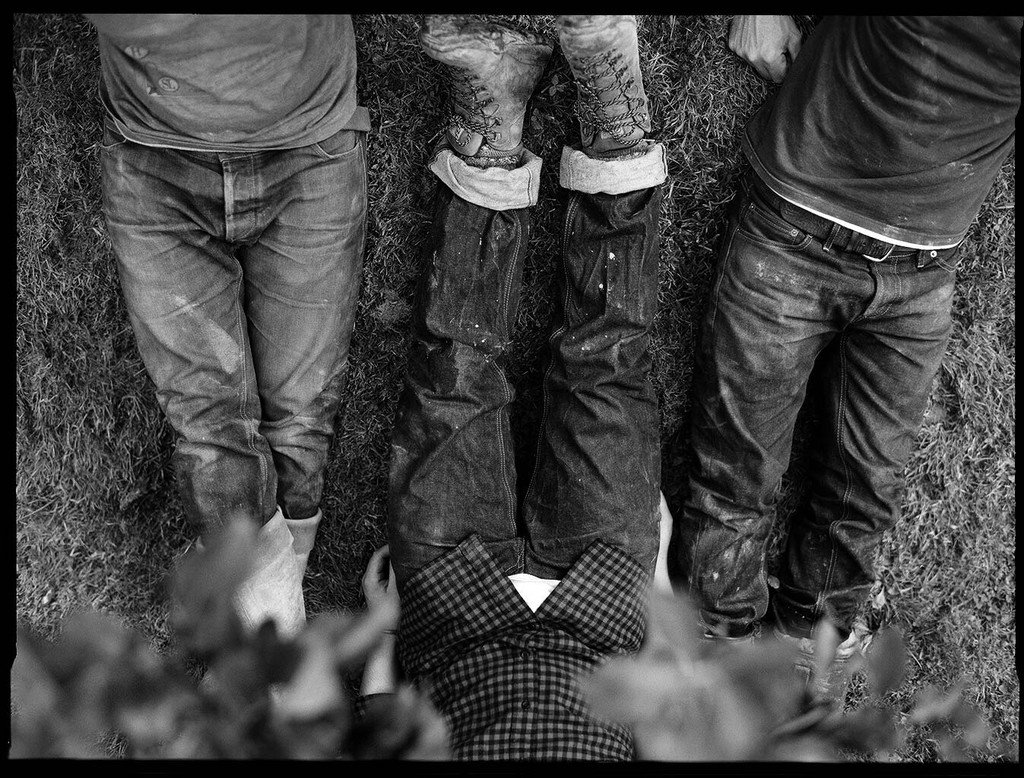 Image (c) Hiut denim
"When I was 16, I borrowed £500 from my dad and within six months I'd lost it. I was selling sports clothing on market stalls in south Wales. But I did learn one thing: I really enjoyed it." And so began David Hieatt's entrepreneurial career. David went on to become a copywriter for Saatchi & Saatchi, set up Howies outdoor clothing company, sold it, regretted it, then decided to turn a small Welsh town into a beacon for a new way of doing business.
Cardigan, where David is based, made jeans for three decades until the company that made jeans for the likes of M&S moved their production to Morocco, leaving the 'Grand Masters', as David calls the jeans makers, out of a job, and the town out of an industry. Cardigan, in that sense, is much like many small British towns left reeling after their industries moved out to cheaper and often sunnier climes. So David and his wife Clare decided to get the town making jeans again and set up Hiut denim, investing in a digital business model that connects this beautiful corner of Wales with customers around the world.
There's lots of innovation in this classic piece of clothing. They add history tags to each pair so you can follow their story, and they actively encourage you not to wash them… much.
But it's not just jeans. David also runs the Do Lectures – a regular gathering of amazing people sharing their stories to inspire action. Sort of an 'unconference' around a fire in an old chicken shed. And he's now exploring how he can develop a start-up school out of it too, an "ideas farm" as he calls it, with a mission over five years to start 200 businesses that make the world a nicer place.
Hieatt has now distilled what he's learned about purpose into a new book, Do Purpose: Why brands with a purpose do better and matter more. It's a beautifully designed book with lots of wit and wisdom. Below are just a few of my favourite bits...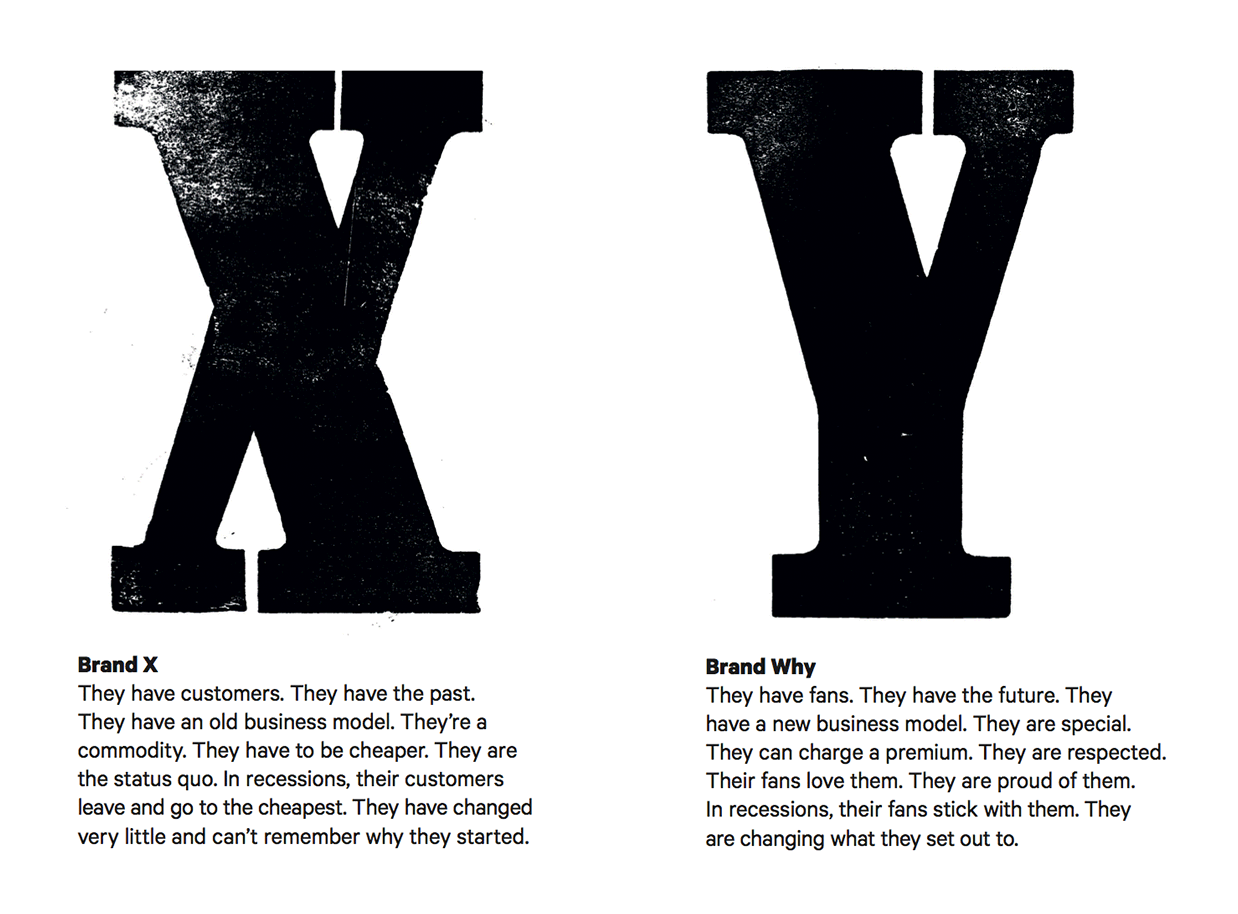 Image (c) Do Book Co
It starts with you. Find your love; where you feel most alive. Then combine that with the change you want to see in the world. This is purpose. Of purpose-driven companies he says: "Yes, we admire the product they make. But the thing we love the most about them is the change they are making."
Build something you would never sell. It's a piece of advice that many entrepreneurs with dreams of big IPOs might struggle with. Yet Hieatt is openly regretful of selling his previous venture, Howies, and the change he's seen in it since the sale: "Howies was born to be amazing and at the moment it isn't."
Time. Hieatt devotes a whole chapter to this: the preciousness of your own time, the time it takes to build things, and knowing when to be fast and when to be slow. "Each day you're given 86,400 seconds from the 'Time Bank'. Everyone is given the same. There are no exceptions. Once you make your withdrawal, you're free to spend it as you want."
Great ideas are like velcro. "Velcro goes in many different directions in order to make a connection. If we are interested in new ideas, so should we." And he cautions – "some ideas are born ugly", so trust your gut and don't accept anything less than remarkable.
Love scales. A powerful brand makes the customer feel something, it engages the senses, it engenders love. "You have to make your customers feel something for the change you are making, or you will change very little. Understand what is in their hearts."
Teams, trust and learning. People are at the heart of doing purpose. Hire the best, make them a part of your mission, and trust them to deliver. "Change is your secret fuel. People want to be part of change. People want to be part of history. Teams gather around ideas that will change things."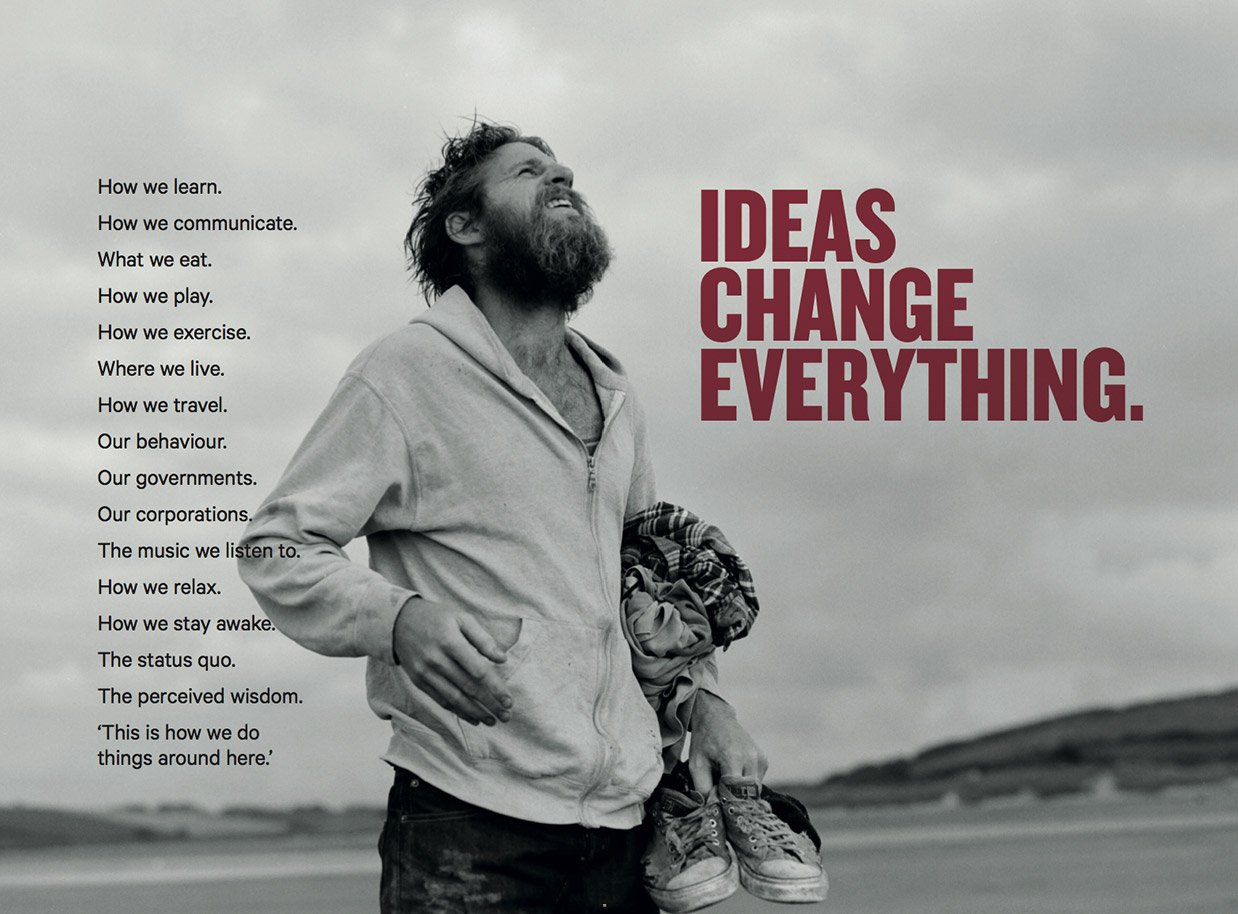 Image (c) Do Book Co
Want to win a copy of Do Purpose? We have five copies to give away, thanks to the lovely Do Book Co.
Tell us what purpose means to you by tweeting us @virginunite and using the hashtag #purpose. We'll be sharing the best responses here next week!