Last week, we introduced you to the two winners of our Necker Island competition, who won a once-in-a-lifetime trip to join a Virgin Unite Leadership Gathering. Taking place this month, and with a theme of "Disrupting for Good", the event will bring together business leaders, entrepreneurs and philanthropists to discuss disruptive thinking, and how it can create opportunities for a better world.
This week, we introduce you to the three competition finalists, as they definitely deserve a mention too!
Entrepreneur and new father, Jason Gray, is the co-founder of SunFarmer – a new "rent-to-own" solar panel company based in Toronto. SunFarmer installs world-class solar energy systems with financing for up to five years. This allows customers to pay for their energy in affordable amounts over a longer period of time. Importantly, these payments are tied to performance – if the system is down, payments can be stopped until the problem is resolved.
Jason and his co-founder, Andy, have witnessed first-hand the benefits that reliable energy can bring to communities in developing countries – improving access to health and education to name a few.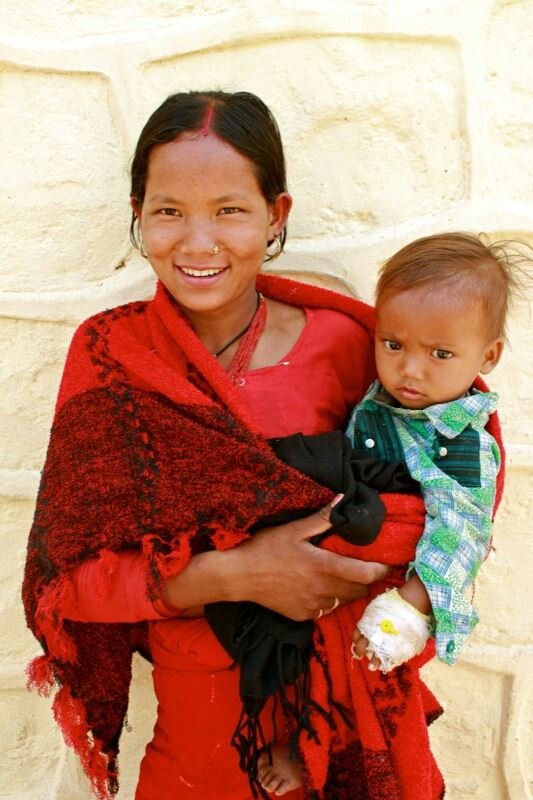 However, they also noticed widespread failures of donated solar equipment, due to a lack of maintenance and accountability – this prompted them to focus their business in the developing market, starting in Nepal. SunFarmer's overall goal is to impact seven million people with access to reliable energy by 2020. To do this, they plan to mobilise $100 million in capital, and complete 4000 projects.
Jason's best piece of advice for those starting out in business, is to encourage team members to ask for forgiveness, not permission. Hire smart, capable, mission-oriented people and get out of their way.
Find out more about SunFarmer and support where you can.
Gavin Armstrong is a strong believer that businesses have the tools needed to be able to solve the world's greatest challenges. It is this belief that inspired him to found Lucky Iron Fish™, a social enterprise dedicated to reducing iron deficiency rates around the world.
The Lucky Iron Fish is a simple, affordable and easy-to-use solution that combats iron deficiency and anemia. Adding the specially-formed iron product into a cooking pot for just 10 minutes, can see a release of up to 75 per cent of a person's daily required iron intake.
The initiative is based in Cambodia, which also inspired the businesses name, Lucky Iron Fish – a symbol of luck in Cambodia.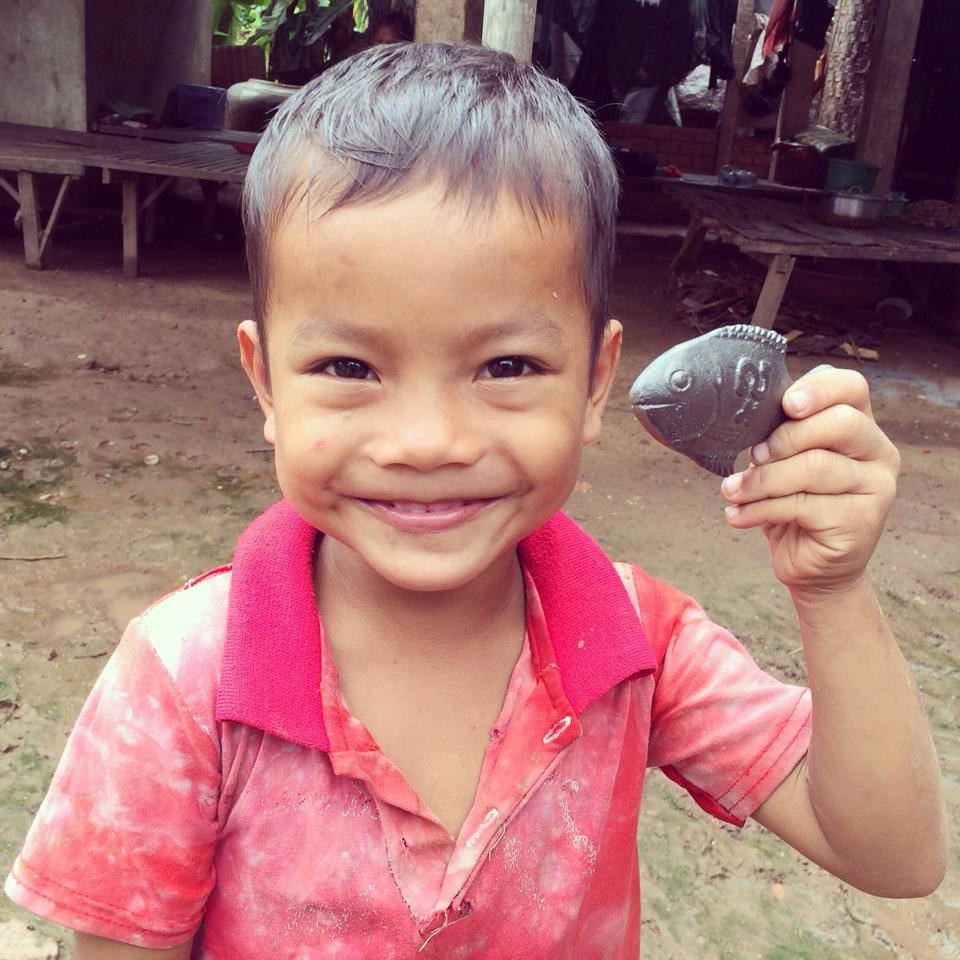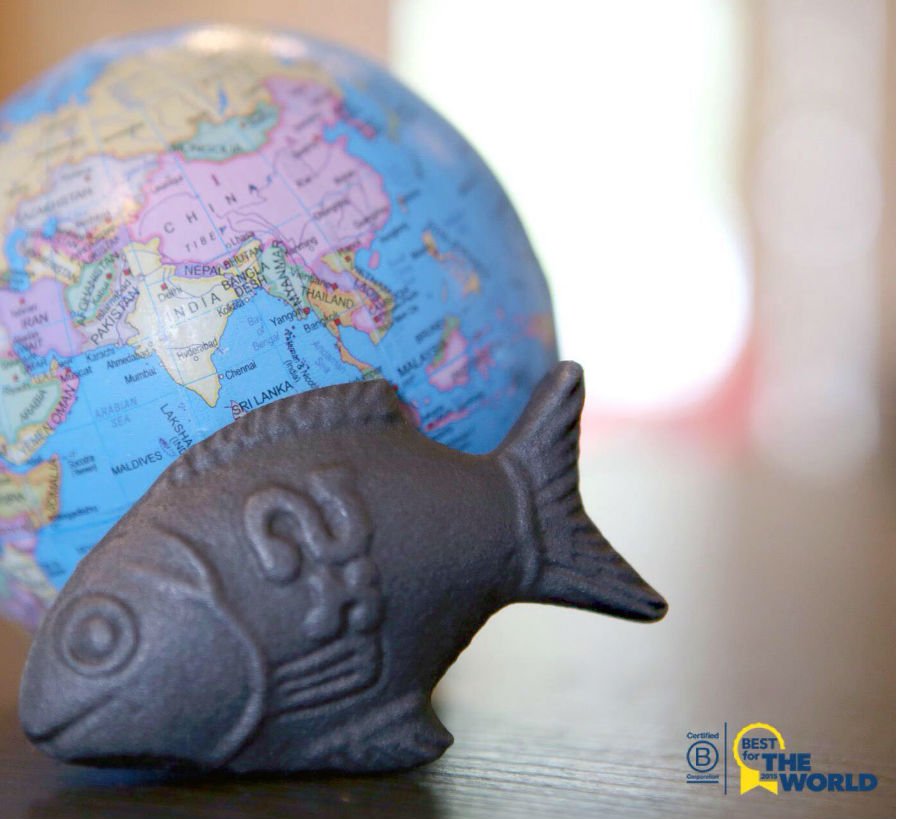 Families believe that using this product will bring their household luck as well as suplimenting essential iron into their diets. Lucky Iron Fish's goal is to provide one million fish to one million families over the next five years, by partnering with aid agencies, NGO's, governments, and the private sector. If successful, Lucky Iron Fish will be doing more than adding luck, they will be improving the lives of 4.5 million people.
For Gavin, learning from his failures has been the biggest lesson in business so far: "In business failure is inevitable, but if you can learn from your mistakes, and fail fast you can pivot your thinking and improve both the business operation and your self".

If you'd like to learn more, take a look at their website.
Patria-Kaye Aarons, Sweetie Confectionery
Sweetie Confectionery is one of only two candy-making companies on the island of Jamaica. It is the only business in the Caribbean producing authentic fruit-flavoured confectionery, with flavours such as Jackfruit, Guava, Pomegranate and June Plum. Having left the security of a steady job to set up Sweetie Confectionery, Patria-Kaye understands the importance of passion and drive. She strongly believes that there is enough success in the world to go around, and therefore is passionate about providing employment opportunities and allowing people to fulfil their dreams and aspirations.
Prior to Sweetie, Jamaica only had one operational candy factory, producing a limited supply of candies for local consumption for only half of the year. Today, that factory is used to pack Patria-Kaye's candies, resulting in increased salaries and further job security for the existing staff.
Patria-Kaye is passionate about bringing the taste of Jamaica to the whole world and hopes to secure a prominent share of the Caribbean confectionery market over the next five years. However, most importantly Patria-Kaye wants to make sure all of her team members are happy, "because miserable people make bad candy"!
It's been a great month for celebrating the hardwork and dedication of our entrepreneurs and we can't wait to share more in the coming weeks. Help us continue our work by donating what you can.
You can also read about the competition winners and Club 52 for more entrepreneur-inspiration.