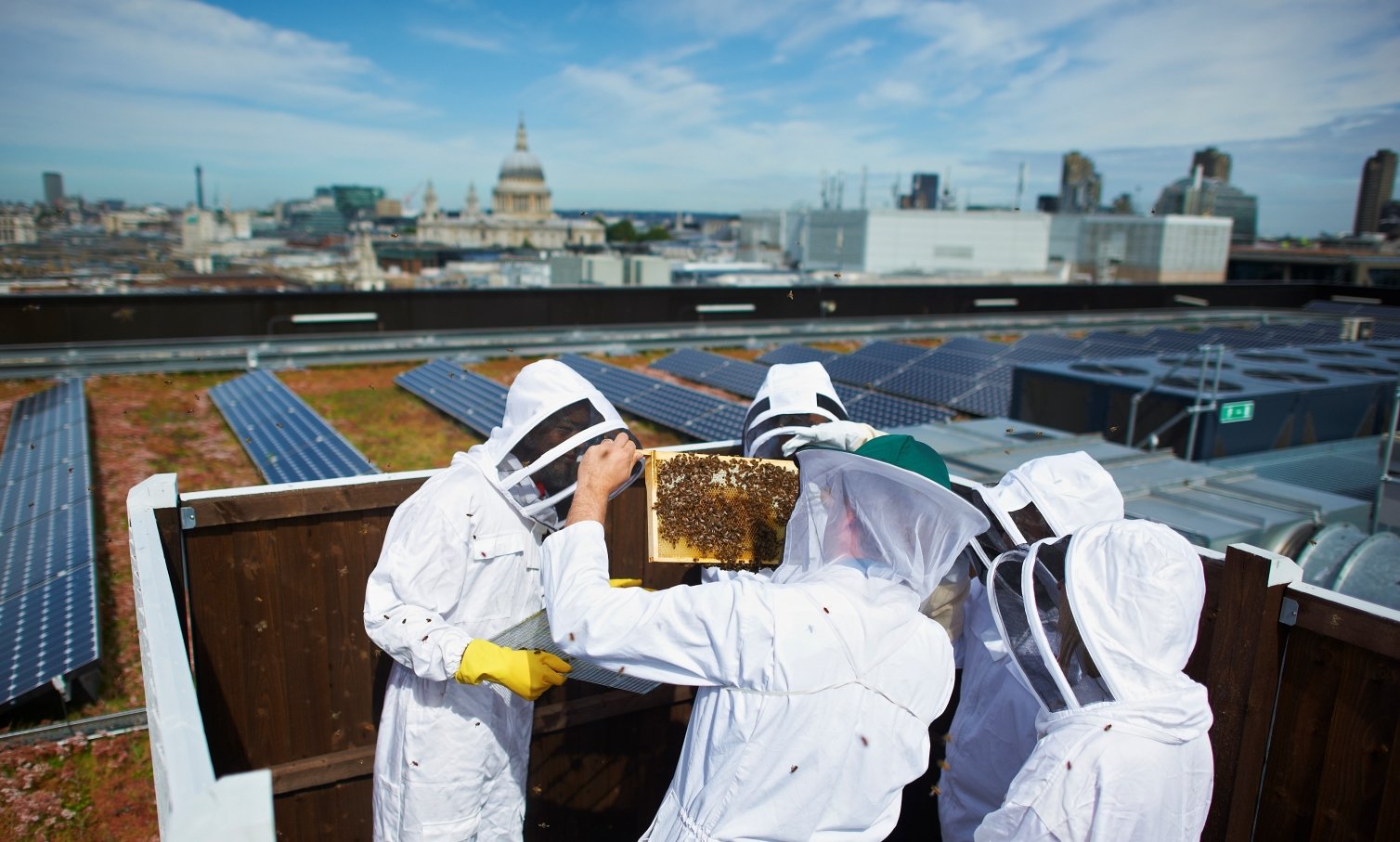 Image (c) The Golden Co
We run our business in a part of East London where the top 3% most deprived people in the UK live side by side with some of the least deprived. As is the case across the UK, one in every six young people aged 16 to 21 is labelled as not in education, employment or training. And it's grittily urban – in the top 3% of areas most deprived of nature in the UK.
It's personal for us. One of our directors grew up locally and experienced first-hand the lack of opportunities open to her. One of us saw in a refugee camp in Afghanistan how beekeeping can bring people together. One of us is obsessed by removing boundaries around traditional corporate CSR-type activities. One of us is passionate about enabling young people to find their individual path instead of churning them through a one-size-fits-all educational system. The list goes on.
So we took the challenge on and built a social enterprise that nurtures 16 to 21 year olds and nature simultaneously. Our business cares for bees, produces natural cosmetics, and provides employee engagement services to companies.
To date, we've worked with around 60 young people, many of them in depth over prolonged periods of time. 70% of the young people who have completed our programme have gone on to further education or found employment. About 20% of our annual expenditure has been on salaries directly to young people. It broadens horizons in every way; one of our young people grew up in Hackney but had never seen the River Thames before; another hadn't seen Big Ben. The young people run beekeeping workshops for corporates, which certainly levels the playing field!
Young people have said that when they come to The Golden Co they are able to leave their troubles at the door and be themselves, regardless of the difficulties they face at home and in their neighbourhood.
We managed to turn our passion into a set of values that guides all our work. It's tough being values-led, it really is. Sometimes it is a complete guess what might be the trade-off between social and environmental impacts of our work. But we think growing a values-led business is possible and holds huge opportunities. Here are our top tips on how to do it.
Ezekiel at Borough Market, where The Golden Co sell their products. Image (c) The Golden Co
Realise your power
Power is based on existing distribution of resources. Those with access to the most wealth and expertise can exploit resources most easily and progress their own projects. Those with limited access to resources have little power. Don't forget that the people with the wealth and power can still be completely reliant on you and your business for a particular resource. Know what that resource is and ensure to not give it away cheaply just because it can't create economic value through shareholder offerings. Our unique resources are first-hand access to the worldview of young people and the magic of beekeeping. We had to learn to articulate our resources well to be in a strong position of bargaining power.
Turn down the money, not "show me the money"!
We've turned down money from individuals twice since 2011. Instead of going for a quick short-term cash injection, we got our strategy aims clear, our two-year focus areas in place, started to develop key performance indicators… and only then approached a funder. It's the hard way in the short term but better in the longer term because there is no such thing as no-strings money. All Golden Co directors agreed to leave any service delivery fees due to us in 2013 inside the business account. This enables us to continue refining our strategy and keep paying and working with young people. The salary sacrifice paid off. In April 2014 we got funding from the Esmée Fairbairn Foundation, which will support a full-time Project Director role for two years.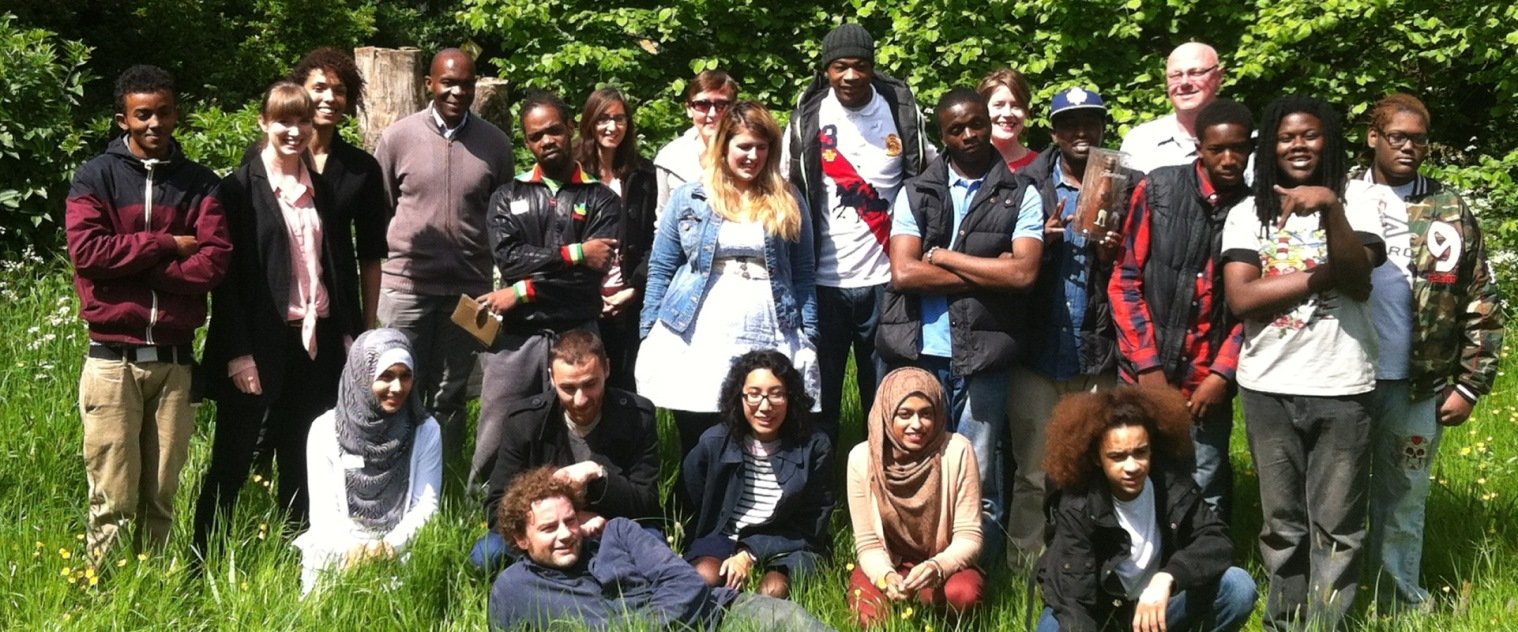 Image (c) The Golden Co
Screw scaling up quickly
It's fine not to frantically grow and feed an economic growth model with a linear trajectory. You might not have an impact on the market immediately but you can still shake up business as usual in the longer term! This year we've started to work on the standardisation of our business modules such as the enterprise training course materials, beekeeping guidelines and corporate staff engagement. This will help us to expand our reach through others.
Listen
This is the most important one. Listen, listen, listen. To your peers, to advisers, to the ones you want to reach. Listen to what people say and be prepared to make fundamental changes. For us this means that we're incorporated as a business as opposed to being registered as a charity. The young people we work with said they didn't want to feel like charity cases and we listened to them. We are developing as a business with a view to be financially self-sustaining by the end of 2016.
Work with people you respect
Don't work with anyone – inside or outside your company – that you don't respect. For us this means that young people are always to be treated with respect and we hold everyone we work with to account on this. It can be surprising for some that a young person is leading parts of a corporate workshop without being 'corrected' when they express a worldview that is different to anyone else's in the room. Varying backgrounds and perspectives make for challenging work, for sure; we think it also makes for much richer experiences for all involved.
Take time out
This is a seemingly obvious point, yet seldom practiced in the busy world of business and entrepreneurship. We often have lunch around the beehives in our training apiary. There are no headphones or frantic phone activities and sometimes just sitting together in the sunshine – without any objective, purpose or output – is... well, nice.
– This is a guest blog by Ilka Weißbrod, one of the directors of The Golden Co and a doctoral researcher at Imperial College. Guest blogs may not represent the views of Virgin.com. Please see virgin.com/terms for more details.