Natalie Whitty, Senior Vice President of Public Affairs at Pearson, guest blogs on why the company is putting social success right at the heart of their business...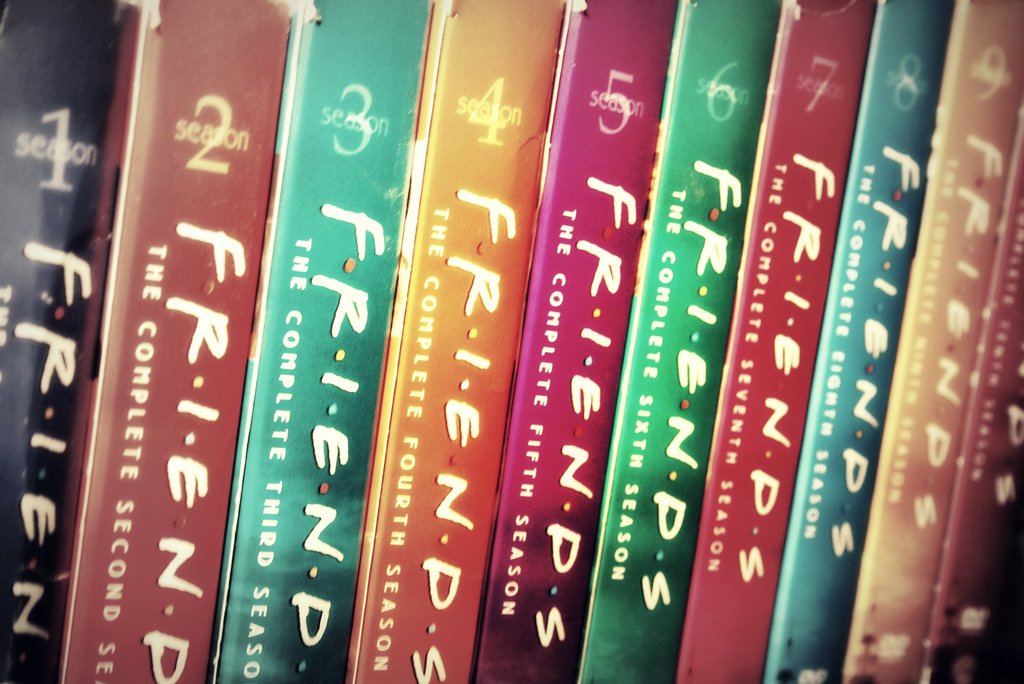 You might recall the Friends episode where big hearted, idealistic Phoebe searches tirelessly for a "selfless good deed", promising to prove the cynical Joey wrong. She falls at the last hurdle when, making a grudging donation to her hated PBS television network, she accidentally helps her aspiring actor friend to get on TV. Warm fuzzy, frustrated feelings ensue.
As with many Friends episodes, The One Where Phoebe Hates PBS is full of lessons for life and for business.* There was a tipping point in the late 1990s where it came to be acknowledged that the most persuasive drivers of behaviour change for organisations were likely to be those that directly affected their bottom line.
This was an important moment: it both encouraged activist consumers to speak up about the things that bothered them, and made CFOs everywhere ardent champions of a carbon neutrality and energy reduction agenda. Organisations everywhere are more efficient and less filthy as a result.

* See also The One Where No one's Ready (planning and implementation), The One with Monica's Boots (pricing theory), The One with Joey's Interview (talent management).
Image from Flickr/ Kate Williams
We're learning a lot about ourselves, and a lot about learning.
This "win-win" environmental space is (after Friends) perhaps the easiest way to start to explain the Shared Value conversation that businesses are starting to have with one another, and with their non-profit partners.
Shared Value takes an important step beyond corporate responsibility programmes focused on building your brand and making your employees and customers feel good about you. It's about creating economic value in a way that also creates value for society.
Shared value investments support sustainable change in the truest sense, because they bake the specific achievement of a desirable social outcome into the long term commercial incentives of a company. As "Corporate Idealist" Christine Bader eloquently puts it, companies should manage their impact, not their reputation.
Last year, Pearson announced that a commitment to "efficacy" would form the centerpiece of our global strategy for education. That means that from 2018, we aim to report measureable learning outcomes across everything we do, just as surely as we report our financial results. No more the investor briefing that tells the City only how much cash we made; we will share the "learning return" too.
Ultimately we want to be able to tell a learner, before they choose Pearson, how likely it is that what they're buying will help them to achieve their aspirations. The pressure on public spending globally has rarely been more acute, the demand for skills has never been greater, the poorer life chances associated with a lack of access to quality education never better understood: getting it right has never seemed more important.
In making this pledge, the company placed a big, very public bet on the fact that we can make educational products that are both profitable and highly effective. Indeed, our hunch is that we do already. But, we can't consistently prove that yet.
Here's the thing. No one in education can, not consistently. The strides made by the healthcare industry in understanding what works have not been replicated in the education sector. What's more, whereas in healthcare new treatments can be reduced to very tangible results (life expectancy, survival rates), the notion of a "good outcome" in education is contested and contestable.
If outcomes in education are hard to define and difficult to agree upon, you might ask whether Pearson's commitment can be achieved in any meaningful sense. How will we know we got there? Will anyone agree?
In answer, I'd go back to Phoebe and her incentives. Pearson has set itself a huge challenge. By communicating about it internally and externally we've not only made success a commercial imperative, but been stimulated to engage much more actively with a community who are telling us where they want us to focus our attention, where we can improve, and where we can make a difference.
It is requiring us to embed in our business a consistent way of thinking about and addressing problems. What learning outcome are we trying to achieve? What is the evidence that this approach will work, and how will we measure impact over time? Do we have the plan, resource, capabilities, the culture, in place to execute?
This is no selfless good deed. We're learning a lot about ourselves, and a lot about learning. I'm convinced we will maximise our impact first (and our reputation second) as a result.
-This is a guest blog by Natalie Whitty, SVP of Public Affairs, Pearson