Sometimes it feels implausible that there was ever an age when we didn't do our jobs whilst being entirely assisted by technology.
All it takes is for the email server to go down one afternoon in an office bristling with computers and a series of deadlines for most of us to ponder whether we could just swap out our job titles for 'Professional Emailer', such is the bulk of what we do enabled through this particular medium.
It's not just the suited-and-booted channeling more of their work through a 'computational world'. From surgeons to architects and football coaches, a wide range of industries are now using high-precision sensors and programmes to process vast amounts of complicated data to achieve better outcomes. It begs the question as to whether we're becoming de-skilled or differently skilled as the future of our workplaces is mapped out ahead of us.
However you shake it up, the jobs of tomorrow will be unlike the jobs of today and workforces will need to adapt to keep pace with change. One trend savvy businesses are starting to follow is the use of mentoring as a means of enabling employees to share their skills with each other – not just within their own offices, but across continents and even different sectors.
A great example of this is when Great Ormond Street Hospital for Children asked Ferrari's Formula One team to work with them to improve the efficiency with which young heart surgery patients were moved from the operating room to ITU. In F1 motor racing, the pit stop team refuels a car and changes its tires in less than seven seconds with no margin for error – a process which was analogous to the experience of a patient, their clinical team and all their life-support equipment. Sharing skills on speed and safety was of enormous benefit to the hospital, and more lives have been saved as a result.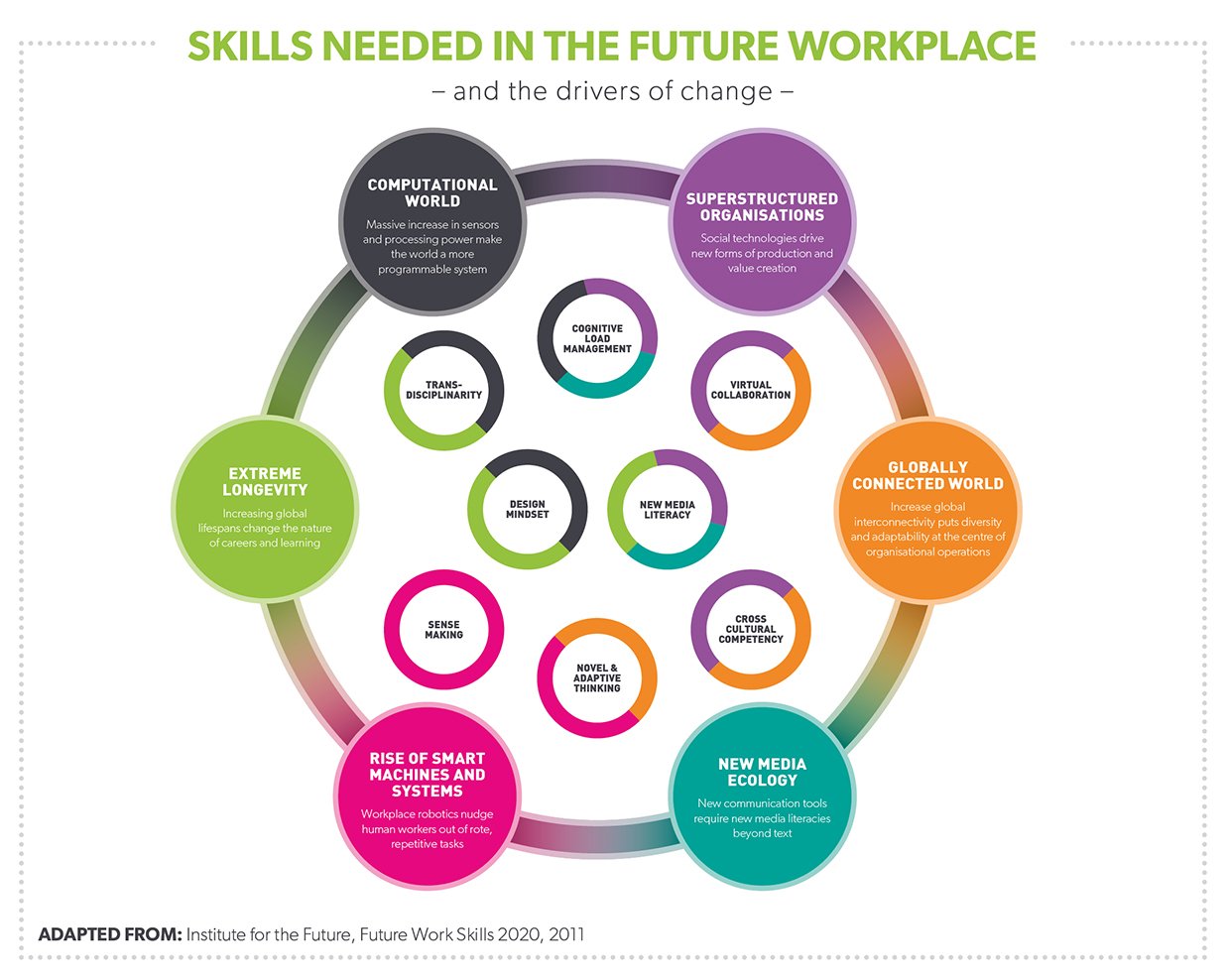 We can't all be heart surgeons or racing car drivers, but increasingly employees in all manner of industries will share skills they've honed in various parts of their lives and integrate them into their working day. To this end, we are likely to see far more examples of crowd-sourced teaching based on a sharing economy, and more vocational school-to-enterprise pathways as traditional degrees become less relevant.
The good news is that both businesses and employees are set to benefit. The two most progressive growth trends - global connectivity and the rise of social media - means tomorrow's workers will be increasingly called upon to use their innate fluency in digital literacy, in addition to applying the creative parts of their brains as robots take over the rote and repetitive tasks of industry.
To read more about the future of work, check out the B Team's New Ways of Working report.