In the latest in our series about The Future of Work, Katie McCrory explores the importance of employee wellbeing, and the need for a more human approach.
'Fine'.
This is arguably the most deficient word in the English language. How are you feeling? Fine. How was work today? Fine.
It's a word that says nothing and everything. For too long, businesses have failed to scratch beneath the surface of just how 'fine' their employees are doing. And it turns out that some of us haven't been doing that great.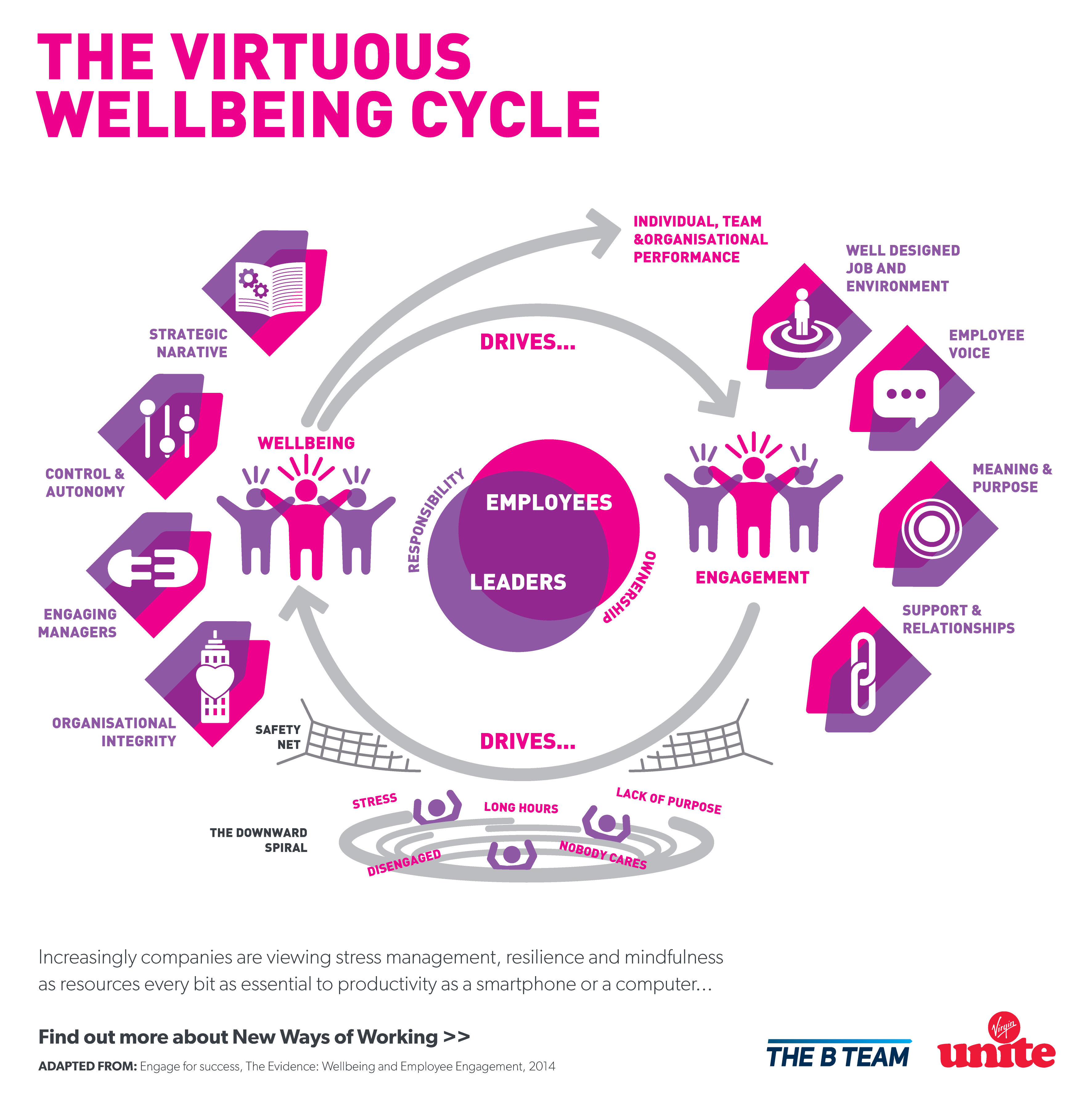 A raft of research into employee engagement and business performance – brought together by Engage to Success and included in our New Ways Of Working report – reveals the damning consequences of a workforce that just feels 'fine': Engaged employees are 87 per cent less likely to leave the organisation than disengaged employees, and some estimates put the cost of replacing an employee as equal to annual salary; 70 per cent of engaged employees indicate they have a good understanding of how to meet customer needs, whereas only 17 per cent of non-engaged employees say the same; and 78 per cent of engaged employees would recommend their company's products or services, compared to just 13 per cent of those who aren't.
These statistics are a symptom of something so deeply set in the permafrost of most organisations, that we haven't thought to question it – why are we treated like human resources, and not human beings, at work?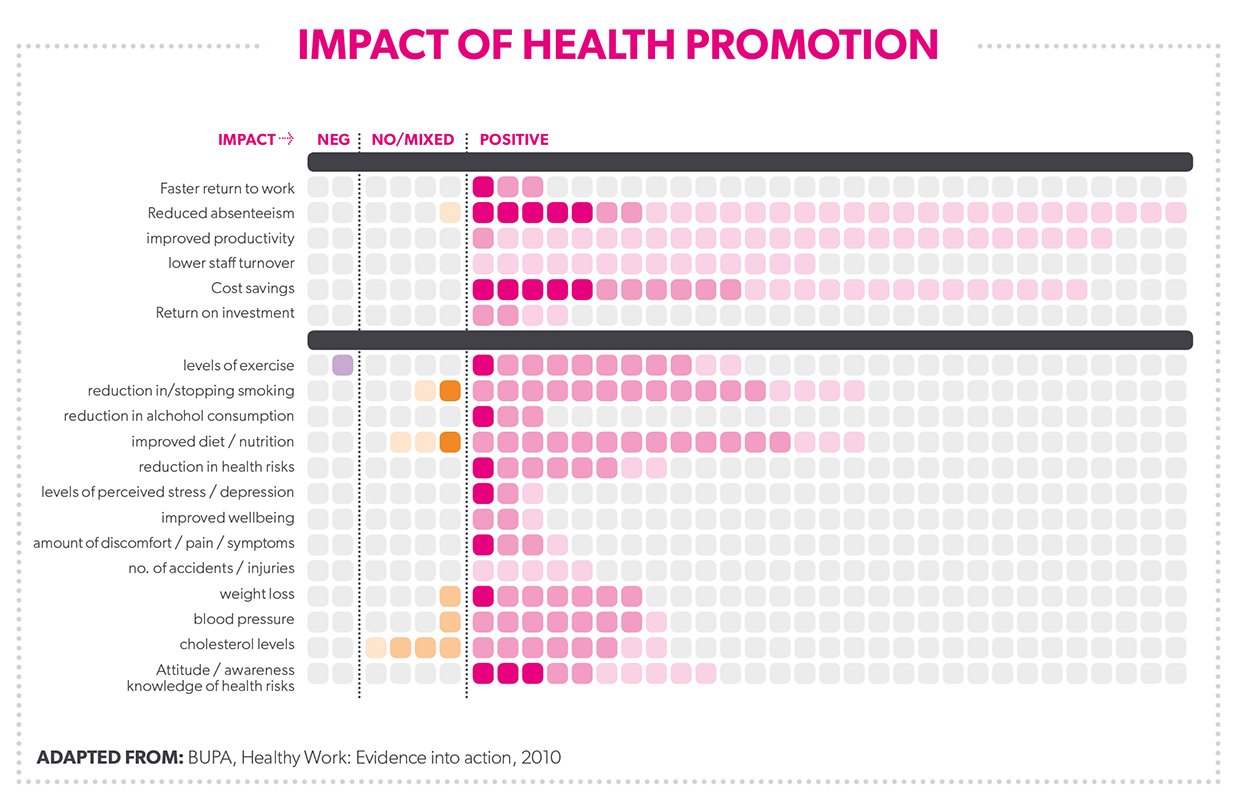 The team behind Engage for Success admit that the idea of 'employee engagement' is a broad one, but it's possible to pinpoint where it begins and ends:
"Despite there being some debate about the precise meaning of employee engagement, there are three things we know about it: it is measurable; it can be correlated with performance; and it varies from poor to great. Most importantly employers can do a great deal to impact on people's level of engagement. That is what makes it so important, as a tool for business success."
One of the most powerful ways organisations can impact on their staff engagement, is by improving their wellbeing, and that falls at the feet of good health in the workplace. In this series, we've explored the positive difference that an older workforce can have on businesses, but it's important to remember that as our working age extends, so too does the likelihood that we'll be working with sickness and ill health.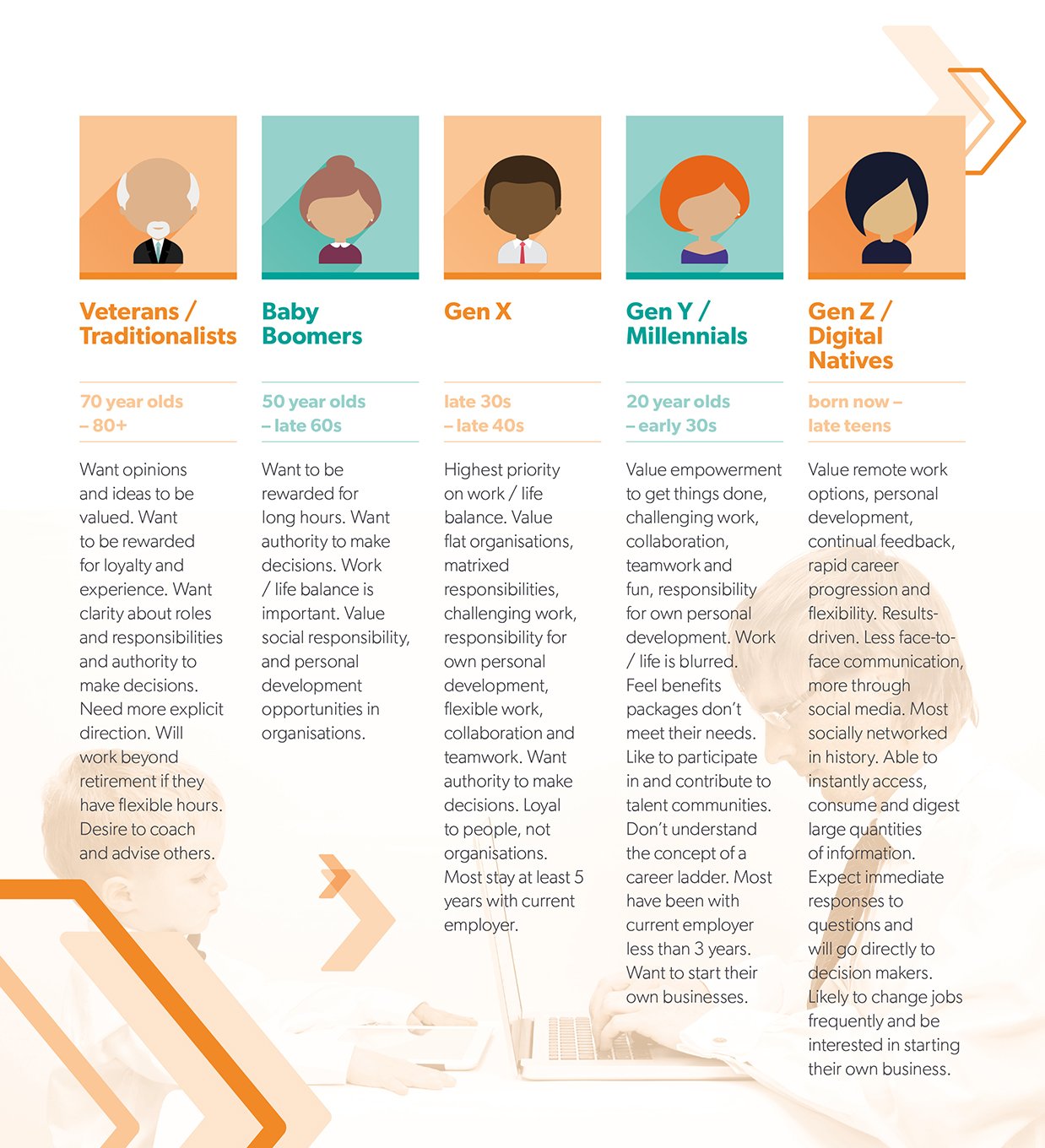 Regardless of age, our lifestyles can have a chronic effect on our health and wellbeing. Inactivity, poor diet and stress create compound health complications that can manifest themselves as long-term – and sometimes fatal - illnesses, such as diabetes and heart disease. In the UK alone, the cost of stress-related work absences has been estimated at £477 million every year, and 31 million days of work are lost annually thanks to neck, back and muscle pain.
It makes for grim reading, conjuring images of pallid, overworked and miserable employees lurching painfully from one unrewarding desk to another.
So what can we do about it? And just as importantly, what can employers do about it?
The answer comes in a simple acknowledgment that the daily rhythm of our lives shouldn't cease the moment we log on to our computers at work. In fact, logging on – and sitting down – is the biggest problem.
The World Health Organisation estimates that inactivity is responsible for 9% of all premature mortality, which is the same as tobacco - sitting is, literally, the new smoking. Regular screen breaks, chatting with colleagues and cycling to work are all excellent ways of building activeness, in body and in mind, into the daily grind.
Traditionally, company approaches to staff wellbeing have been at the sharp end of crisis management – reacting to burnout and tempering stress amongst the most needy. Now we need good health promotion, and good health adoption, positioned as prevention and not just cure. It runs the gamut, from serving healthy food options in staff canteens, to putting on group exercise classes at lunchtime and providing on-site counseling for stress and anxiety. Crucially, they should be seen as integral to the fabric of the working day, not additional to it, and available to everyone regardless of obvious need.
Innovative workforces, with a keen eye on growth and development, see wellbeing initiatives as being essential to productivity, just like the introduction of smart technologies and collaborative leadership styles. As your people grow, flourish and find good wellbeing, so too will your business.
With the case made for better health and wellbeing at work, I have a feeling everything is going to be more than 'fine'.
To read more about the future of work, check out the B Team's New Ways of Working report and read more articles of this theme by visiting The Future of Work series homepage.
Information cited from: