We continue our series on The Future of Work by exploring the power of going green in the workplace...
How do you feel when you walk into the office? For many, just the sight of the same, plain walls, the drab colours, the drone of the photocopier, and the formulaic desks and partitions is enough to trigger feelings of acute anxiety and stress.
Perhaps the feelings ebb once you're settled at your desk. Perhaps you gaze out of your window at the view or water the spider plant on your desk. Consider yourself lucky, if so, because 47 per cent of offices, globally, say they have no natural light. Another 58 per cent say they have no plants.
Last month, a global report by Human Spaces into the impact of workplace design revealed that, "employees who work in environments with natural elements report a 15 per cent higher level of wellbeing, are six per cent more productive and 15 per cent more creative overall". Some call this 'biophilic design' – the introduction of natural elements into the built environment – but the term perhaps risks overcomplicating something profoundly simple: people just feel better when they are closer to nature. And the office shouldn't be an exception.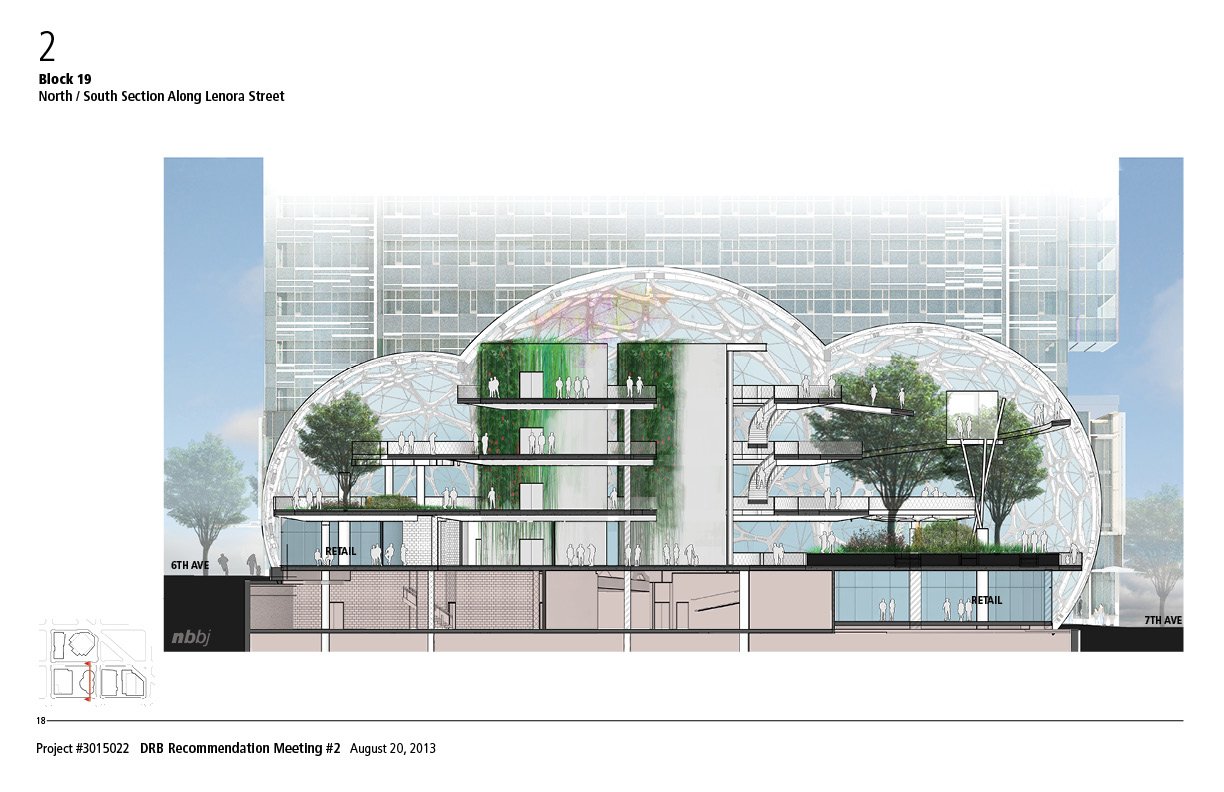 Biophilic offices will look different to normal, but – crucially – they will also feel different. There are three central facets a biophilia-friendly workplace will include: nature present in the space; patterns or forms that evoke natural elements; and structures which replicate natural spaces. A deft combination of all three has been proven to directly improve the way people feel about and contribute to work, generating that magical sweet spot between better staff wellbeing and better financial returns.
The Human Spaces report goes on to show that as much as a third of us say that workspace design would be a deciding factor on whether we join an organisation or not. Therefore, as businesses continually strive to find the edge which keeps them thriving and striving, office design has become another subtle influencer over employees who might otherwise be quick to move jobs if they don't feel happy where they are.
Along with Amazon's approved Seattle building, which you can see in the pictures above, Google is a company wise to the power of nature. They've been experimenting with a range of biophilic design interventions, such as monitoring people's proximity to daylight by hanging light-metres around their necks and using the data to decide whether to install more skylights. The evidence has informed the guidelines they produce for each office design, with a clear focus on creating living, vibrant and sensory spaces which enable people to be their best selves at work.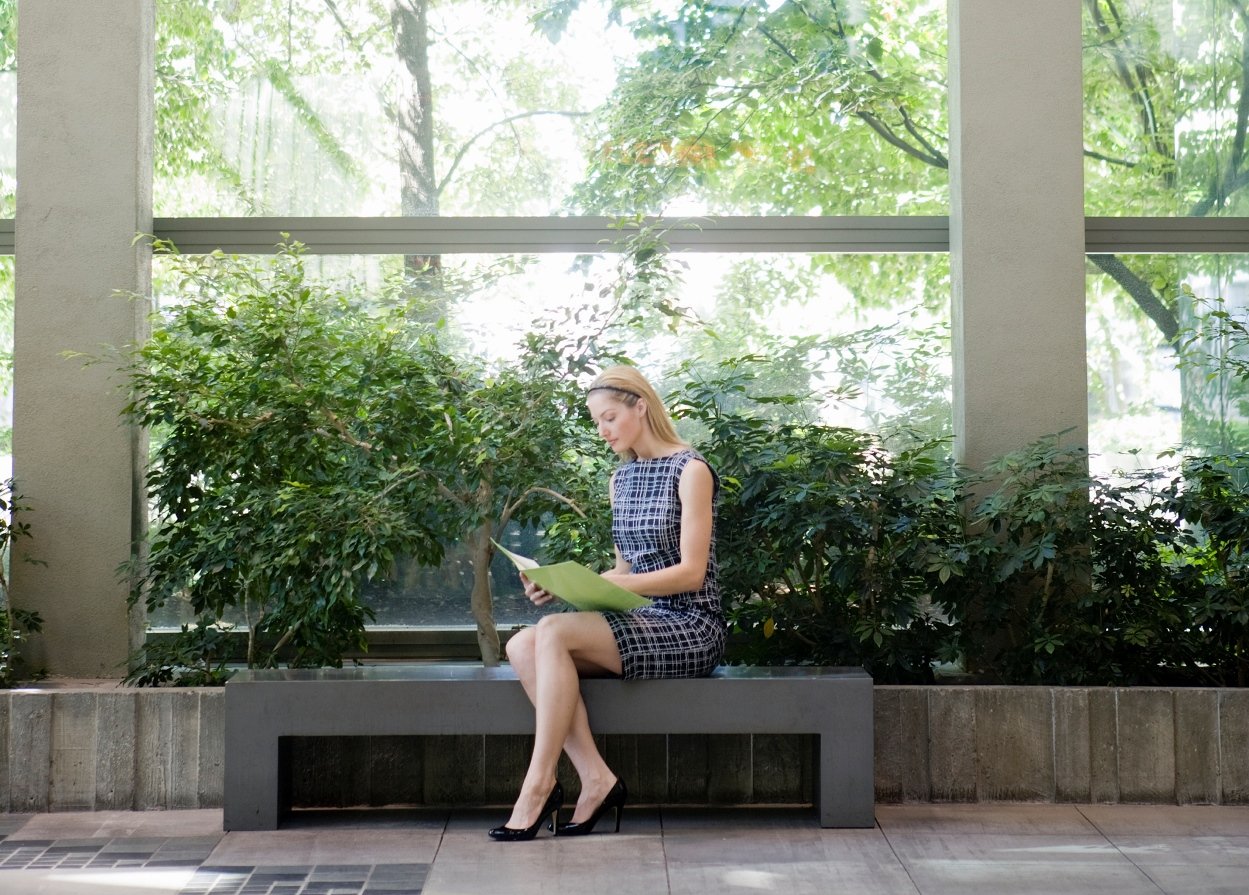 It goes without saying that many businesses don't have the luxury of building nature into the very seams of the building, but here are some budget-friendly ways you can give your organisation, and yourself, a Biophilia Boost:
What's in a view? Just because you're next to a window doesn't mean you're getting the full benefit. A study at the Sacramento Municipal Utility District Call Centre showed that employees who directly faced the view outside the window performed as much as 7 percent faster than their colleagues who had to turn and look. By rearranging the workstations, the company saved an average $2,990 per employee within four months. So get shuffling those workstations around.
Green fingers. You don't need verdant greenhouses and babbling fountains to bring a little bit of nature to your office. Just set out a selection of hardy, easy-care potted plants in communal areas and on desks, and you will easily enliven the workspace. You could also create a simple rota for watering them, so people are more practically involved in keeping the office green.
Changing rooms. Think about which soft furnishings or basic interiors could be easily updated to include patterns with natural design elements in, such as carpets, rugs, wallpaper and cushions. By bringing more diverse colours, textures and tones into the workspace, you're giving people a broader range of visual stimulants – otherwise only experienced outside – which is shown to improve mental health.
Out and about. Nothing beats the real thing. Be creative about your working day, and try and build in outdoor time, whether that's a stroll at lunchtime or a team meeting in the nearest park. Even a few minutes of fresh air and natural light can dramatically improve emotional wellbeing, and it encourages activeness too.
The wise and good have written long and hard about the power of nature. I could leave you with Einstein's bold retort to 'look deep into nature, and then you will understand everything better', but at this time of year I'm more prone to a bit of the late, great Robin Williams:
'Spring is nature's way of saying, 'let's have a party!''
That's the kind of natural goodness we need at work.
To read more about the future of work, check out the B Team's New Ways of Working report and read more articles of this theme by visiting The Future of Work series homepage.
Find more information here: