Plane manufacturer Airbus has revealed its latest concept in a series of innovative ideas for the future of flight: a removable plane cabin.
The company filed a patent for the design, which they claim will make boarding easier and faster. It will mean that a flat-bottomed cylindrical section of the cabin could be removed from the main body of the plane for passengers to board while still at the gate. Then, using a docking module, this would be transported across the runway to the aircraft and slotted into place, ready for take off.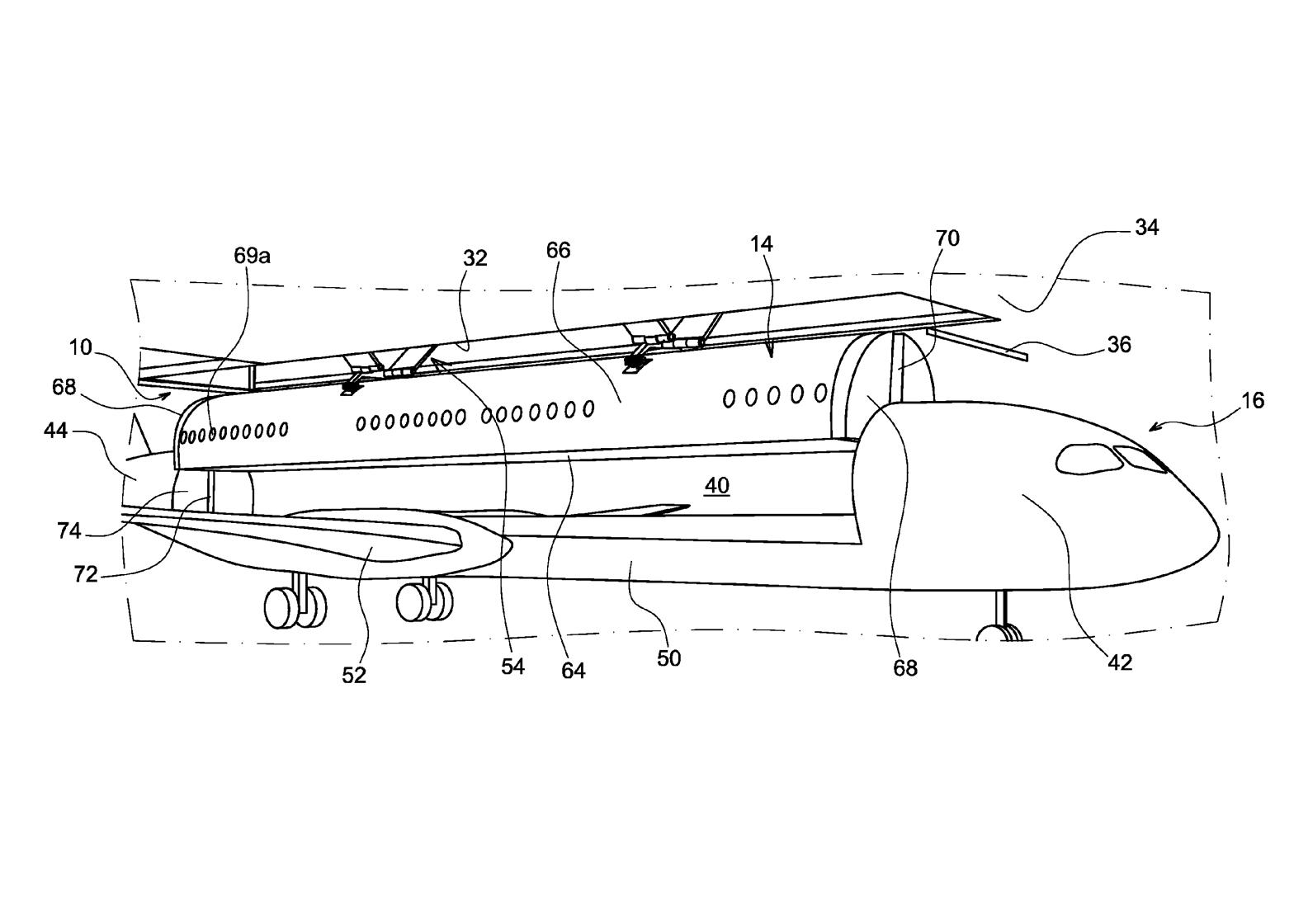 Image from Airbus
According to the patent document, this would cut turnaround times as planes could undergo maintenance and essential checks while passengers are boarding, instead of that having to happen before passengers can get on the plane.
"Transferring a payload in a commercial aeroplane requires that the aeroplane is immobilised on the ground," the document said. "This is the case when boarding passengers, but also when loading their luggage, or again when loading freight. In addition, settling passengers in their respective seats in the aeroplane may lengthen the aeroplane's period of immobilisation."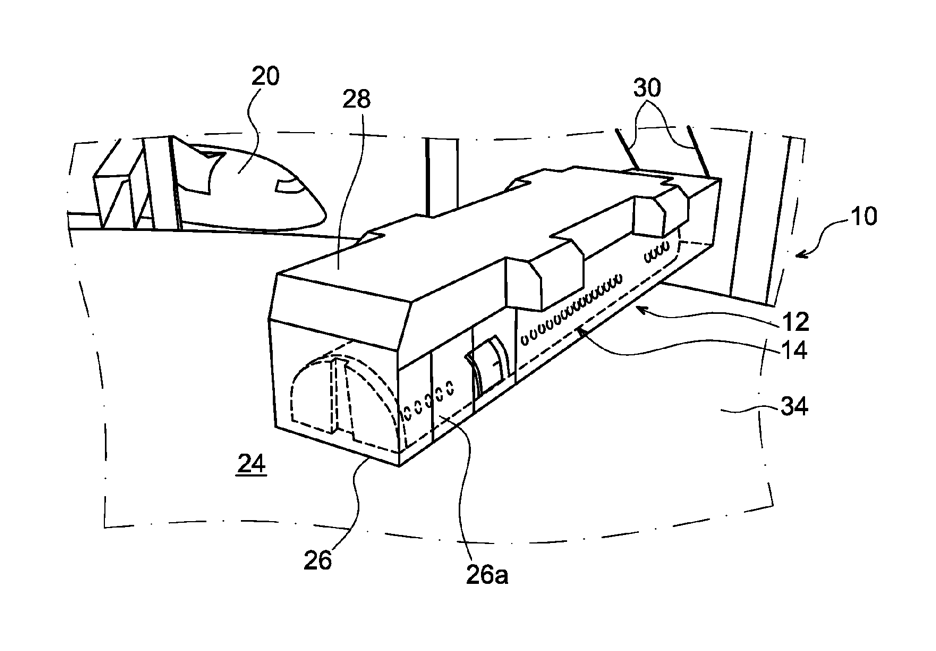 Image from Airbus
The removable cabin is the latest in a series of unusual patent filings from Airbus. Last year, the company patented bicycle-style seats that would replace traditional seats with saddles. And more recently, Airbus proposed a two-storey seating system that would see passengers literally sitting on top of each other. They also revealed this video of what they expect flying to be like in 2050...