Virgin Galactic, in conjunction with its primary contractor, Scaled Composites, have recently undertaken a number of successful test flights with WhiteKnightTwo and SpaceShipTwo, as well as a series of full-duration ground qualification tests of the spaceship's hybrid rocket motor. The exhaustive testing program continues as the world's first commercial spaceline prepares for its final series of powered test flights.
The recent tests saw SpaceShipTwo fly solo for the 35th time while carrier aircraft WhiteKnightTwo completed its 171st test flight - both from Mojave Air and Spaceport in California.
The spaceship flight included a high altitude release from WhiteKnightTwo, followed by an activation of the patented feather system, which allows SpaceShipTwo to safely re-enter the Earth's atmosphere.
Pilots Pete Siebold and CJ Sturckow then lowered the feathered tail booms and brought the spacecraft back into a safe glide and a smooth runway landing.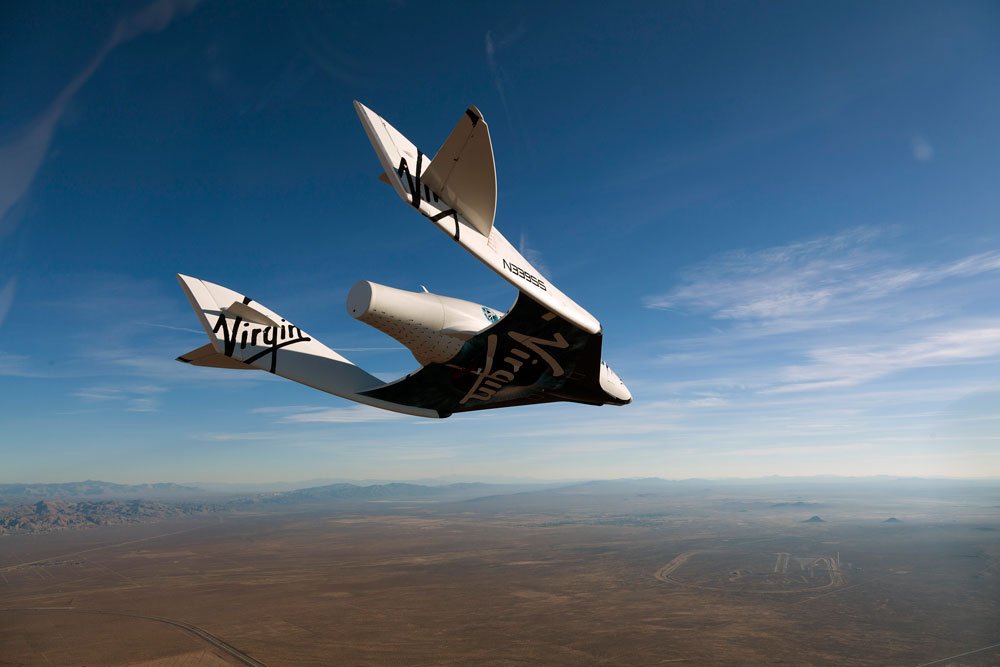 Image from Virgin Galactic
Meanwhile, SpaceShipTwo's rocket motor successfully completed a series of full-duration ground qualification tests. As Virgin Galactic CEO George Whitesides tweeted, this paves the way for Virgin Galactic's next powered flight and means that commercial flights into space are getting closer and closer.
Richard Branson was also in Mojave last week, where he completed a g force aerobatic training flight with Virgin Galactic Chief Pilot Dave Mackay. The team were also part of the celebrations to mark the tenth anniversary of the Ansari XPRIZE.
Head over to Virgin Galactic to find out more about their latest test flights and upcoming plans.