Forget paper money and plastic smartcards, the future of travel will see us rely on our smartphones to get around. So, how are the world's most forward thinking cities making this a reality?
You are reading an article from the Smart cities series, to read more about this you can visit the series homepage.
When it comes to urban transit, the future is ticketless. That's not a controversial statement, nor even especially futuristic. Just this month London's buses went totally cashless: it's now compulsory to pay with an Oyster, contactless payment card or prepaid travel card. But what if we could do away with all those, too? What if smart transport tickets were embedded inside our smartphones, or some other piece of wearable technology? It's not far off. Juniper Research has estimated that mobile ticketing customers will number around one billion globally by 2018. After all, the layer of data to power the system is already there.
Ticketless transit is a reality for residents of several cities. In 2012, Boston's Massachusetts Bay Transportation Authority (MBTA) introduced fully mobile ticketing to the USA. London-based technology company Masabi launched an official app that allows MBTA passengers to buy and validate tickets using only their smartphone.
This year, Long Island's NICE bus network adopted a similar system, with its GoMobile app. In April, New York's Metropolitan Transportation Authority also announced smartphone ticketing and cloud-based payments on its two commuter railways. Portland-based technology provider GlobeSherpa has added secure mobile ticketing to transit systems across the USA, including TriMet in Portland, Washington DC's Virginia Express, and the Valley Metro in Phoenix, Arizona.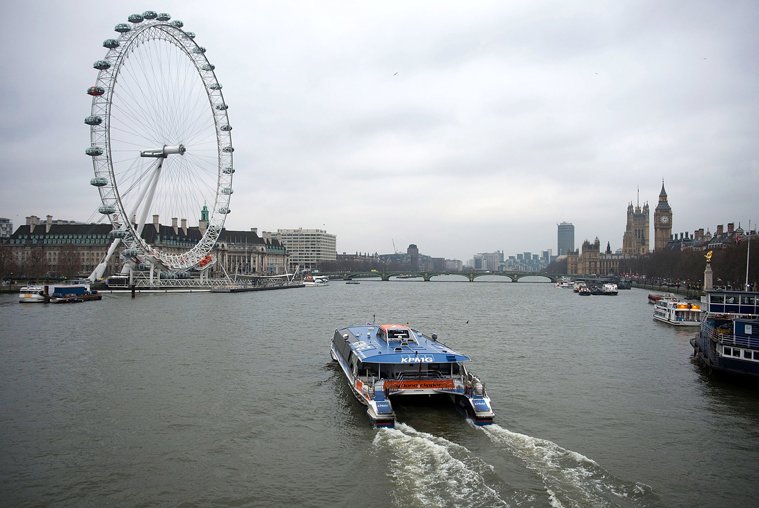 Alongside passenger convenience, the key advantage of ticketless systems is speed. According to Arup's recent 'Future of Rail 2050' report, around 75 percent of us will be living in cities by 2050. That's a lot of people trying to get to roughly the same places around the same time every morning. Any mass move to mobile ticketing would also mean cost savings for transport authorities. Harnessing a technology most of us already have in our pockets means less investment in expensive hardware like ticket vending machines. Peak-time station queues will be eliminated.
Current developments are not restricted to the USA. Last month, London's Thames Clipper river buses (pictured above) introduced smartphone ticketing, based on Masabi's JustRide software, piloted in the US. Passengers with iPhones or Android devices can buy and activate single-journey and season tickets from their phones via the Thames Clippers app.
And the next steps, beyond smartphone ticketing, are already being made. City travel could get even easier if "Be In Be Out" ("BiBo") transit is implemented. BiBo systems don't even need you to present your mobile phone, or to tap or swipe in and out. Short-range wireless technologies like picocells or perhaps Apple's Bluetooth LE-powered iBeacon simply detect your presence - on or off, bus or train - and bill you accordingly. When I interviewed Matthias Stahel of leading transport tech company Trapeze last year, he expected the first BiBo systems to be up and running "within the next two or three years." The future - of seamless urban transit, with digital tickets embedded in technologies we carry everywhere - is closer than you might imagine.