Research has revealed that the average British family now spends just 34 minutes together each day, and that much of this time is spent in silence thanks to smartphones and other devices. One family from Devon took drastic action to make sure they didn't become part of that statistic, David Hurst tells his story…
Last year we downsized our dreamy Devon cottage to buy a motorhome, and then took our two sons out of school to teach them as we travel. So far we've travelled 18,000 miles in Britain, Spain, Morocco and Portugal, where we've seen awe-inspiring sights galore plus about 180 friends.
Most people have said they think we're courageous, although a few have said we're foolish. We don't think we're either – it's just a journey we had to make.
This is what happens when you lose people you love, especially suddenly and unexpectedly, as with my uncle David who developed a sore throat and died three weeks later from what doctors discovered afterwards was throat cancer. Then six months later my best friend Tim took his life. I'd met Tim while travelling in the US Virgin Islands 25 years previously.
This was five years ago but it started our re-evaluation of life; it was terribly tragic but also for those of us left behind it was powerfully life-affirming. It screamed at and pleaded with us to cherish moments not things. Tim's headstone in Chicago reads his name and one word: "Adventurer".
Image by Matthew Smith
Then there were the elderly ladies every time my wife Debs and I went out with our two sons, Daniel and Darley, now aged five and four. "Make the most of them," they said through rheumy eyes, "they grow up so quickly…"
So last October we set off in our Swift Escape 696 motorhome, with our collie dog Colin, to start our travels on a project we named Face2Facebook where we would visit as many of our friends as possible – for real rather than staring at their lives on a screen, and we'd keep a memory of it by taking nose2nose photos with everyone. After losing Tim and David we'd realised that although fantastic for staying in touch, Facebook veils how long it is since we'd actually seen someone.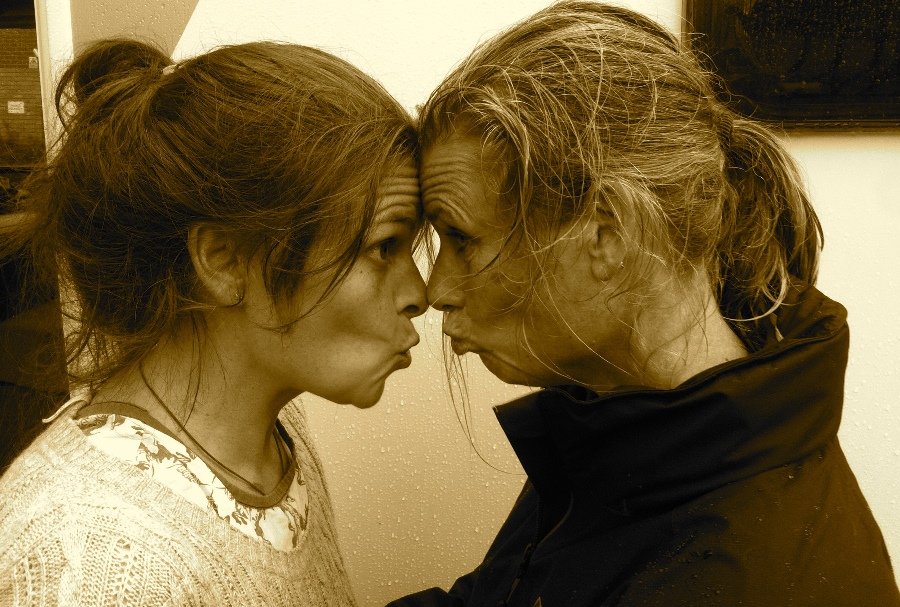 Image by the Hurst family
We'd had to defer the boys from school and pre-school to do this. But within a few weeks of our journey we realised our boys were learning so much from travelling that we let their school know they wouldn't be starting until the next school year. We'd shown them photos of the places we'd visit, but it was only when they saw such as the stunning Scottish mountains or Granada's awe-inspiring Alhambra palace that they were wowed enough to ask myriad questions.
As a freelance writer for many years I was thrilled to play a first-hand part in developing their reading and writing; Debs with her pre-school teacher experience was on hand when we were on the road to complete the three Rs teaching. But they were also gaining vital life skills such as self-confidence, problem-solving and that taking risks and having adventure can have results beyond wildest dreams.
They were learning to live life through their hopes not through fears. We realised: what better way to learn about the world out there than to be in the world out there?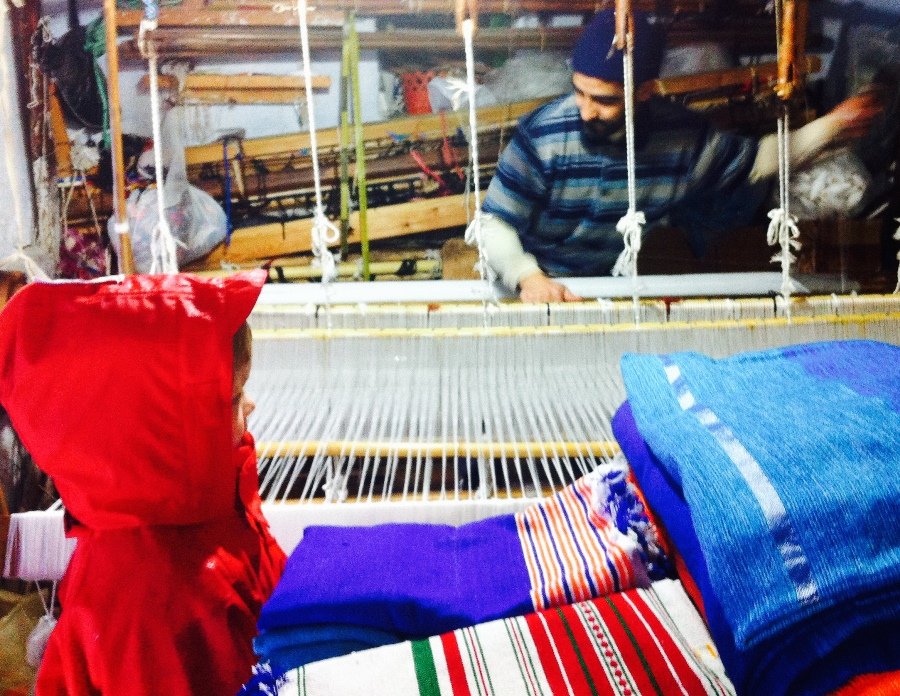 Image by the Hurst family
We were having great fun as a family too, and learning that the Great Outdoors is far more exciting than a screen of any size can offer. So we devised a concept we've dubbed Education By Astonishment on which we would travel around Europe to visit people, places and things with the wow factor.
Through these the boys learn the national curriculum subjects first-hand – and they learn not rote-fashion from a book or online while stuck in a stuffy classroom: they learn in the open air and because it was so exciting, how could they ever forget!
For every trip we specifically make we're also donating to UNICEF to remind ourselves how lucky we are to be able to do this together, and also to give the boys the most valuable lesson that we should always think of how we can help others.
Our trip has been awesome: from spotting dolphins and a minke whale from the ferry to Spain's Sierra Nevada mountains to Malaga's Picasso Museum; and Morocco's Volubilis Roman ruins and the medina of Fez, we've become rich beyond belief.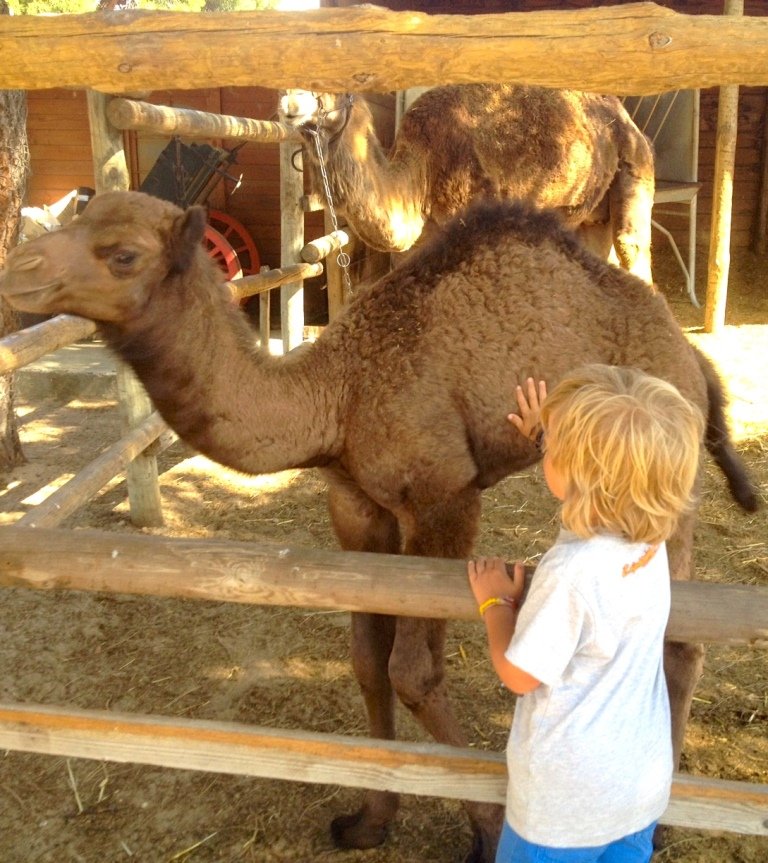 Image by the Hurst family
Back in Britain, we've seen Stonehenge, the Palace of Westminster, Roald Dahl's Wendover Woods and Old Sarum as well as been invited into the stunning homes of musician Fatboy Slim for a music lesson for the boys; and international bestselling author Peter James for an English lesson.
Then we've seen British Olympic diver Tonia Couch, who as with all these successful achievers, told the boys face to face that if they believed in themselves and had passion for something then they could make this their way of making a living, but only combined with dedication.
It would have been far easier to stay at home and send the boys to school, but we shudder now to imagine what we'd have missed if we hadn't set off.
We read a few months ago that the average family in Britain only spends 34 minutes a day together and much of that is in silence due to staring at screens. I lost my father in December, they grow up so quickly – so this we think is a tragic fact of modern life.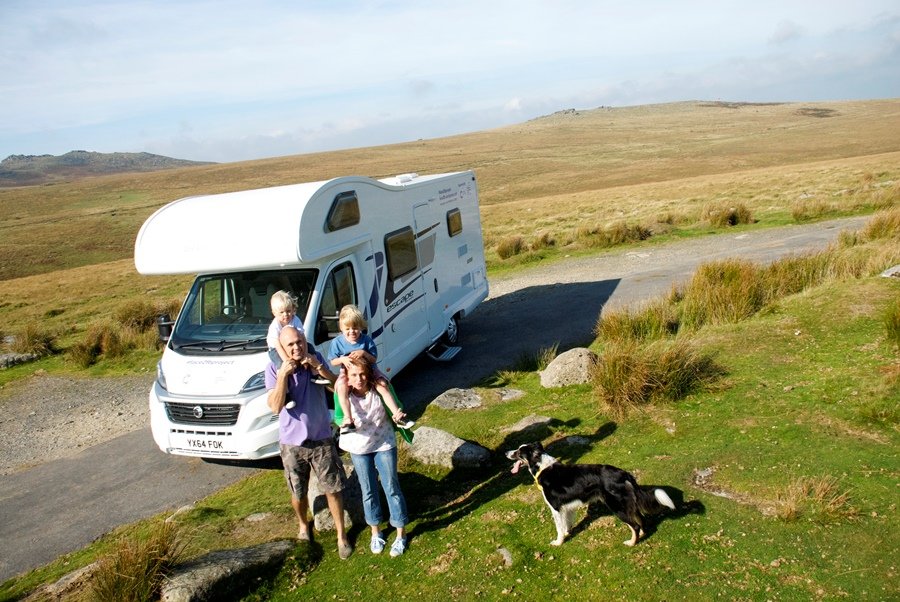 Image by Matthew Smith
Now we've told the boys' school they're having another year off (the law in Britain permits this as parents have a legal duty to educate their children "either by regular attendance at school or otherwise") and starting next month after finishing our travels around Britain we're heading on the ferry to France, then to Belgium, Luxembourg, Germany, Switzerland, Italy and back to southern Spain where we're going to pull up the handbrake for a couple of months to find some ideal land for setting up our own Education By Astonishment campsite, one where "blue sky" learning is there all-year round.
Our vision is for these campsites to be astonishing in themselves, with amazing lights and different camping options to stay in such as tree tents, S-Pods, Casa Bubbles, inflatable tent balls, and caterpillar-style tents. We want to see them growing around Europe and beyond. We hope parents will bring their children to them for a break that will be unforgettable family fun, but will also let parents play a quality part in their children's education.
We hope what we're doing inspires and we're passionate that everyone is reminded that our true connection is not with WiFi but with nature. Rather than the worldwide web it will be a bit more like worldwide wow!
And we'd absolutely love to see many more on the astonishing road less travelled with us soon.
- This is a guest blog and may not represent the views of Virgin.com. Please see virgin.com/terms for more details.