Travel is changing. Travellers are shunning five star hotels and fancy resorts and instead are scouting out the sharing economy to identify the best properties. AirBnb is being used more than ever before, while sites like couchsurfing and Tripadvisor see travellers tapping into the power of the internet to ensure they get the most immersive experience.
As more travellers seek immersive travel experiences - what's a holiday without a taco from the best local Mexican joint? - a greater number of start-ups are popping up to satisfy the needs of tourists. There is a growing emergence of more established sharing economy solutions to organise a holiday, from accommodation (Airbnb, OneFineStay), getting from A to B (Uber, Blablacar), organising an experience (SideStory), and maybe even a special local meal (Labelleassiette) while staying in your AirBnB.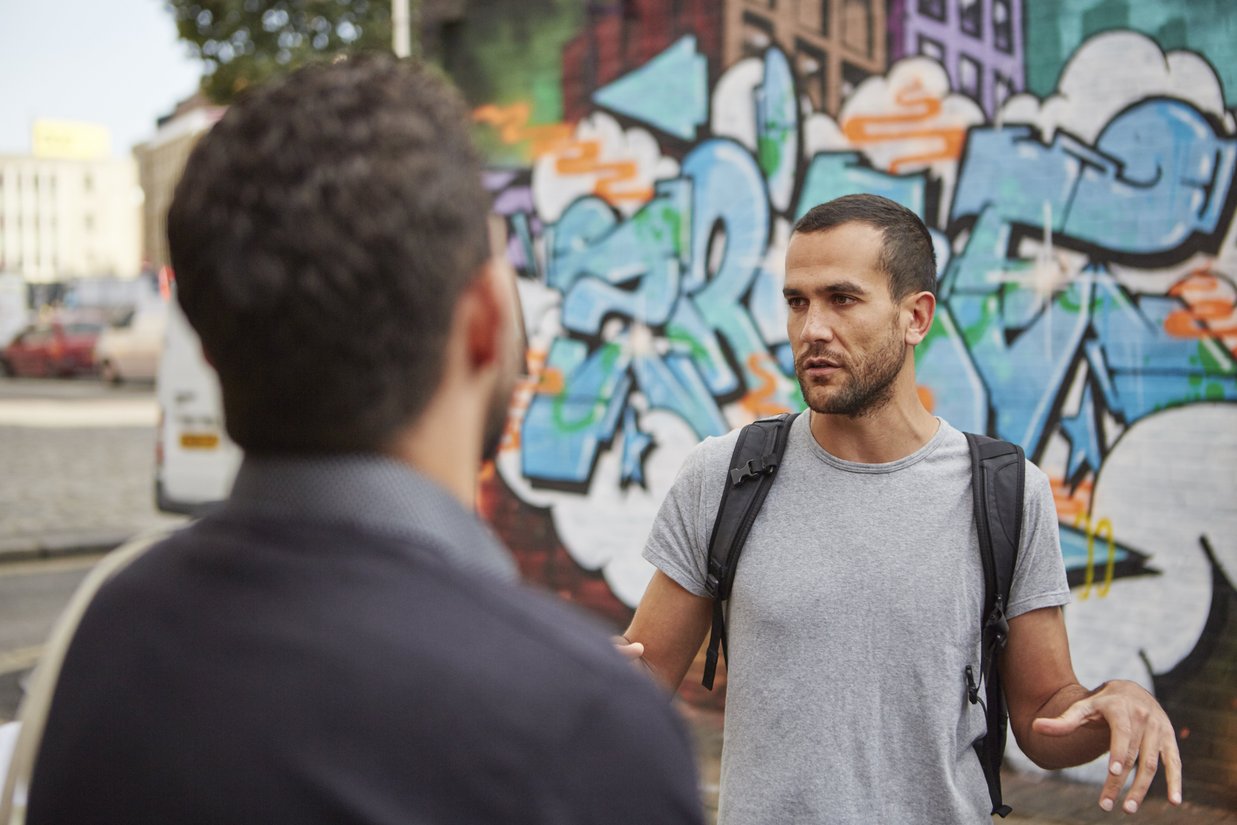 Image credit: Michael Drummond
Sidestory is one such start-up, founded by Giovanni Donaldson, Rachael Moloney and Gord Ray. Sidestory aims to provide deeper and more immersive experiences for travellers, hooking them up with local creatives to really gain an understanding of the local area.
For Giovanni, the venture was inspired by a personal experience. "My wife and I had organised a trip to Seville and I wanted to arrange something special for her. I think she has a great eye for photos but she's not used to using my DSLR, so I thought it would be fun to tie together a walking photography experience while seeing the city. I also wanted to find someone who really knew what they were doing so started searching on Google for a Getty Photographer. It wasn't easy, but found someone and it all worked out. The experience was amazing, a half-day with Felipe walking through Seville's less popular areas, seeing the markets, see where he grew up, restaurant recommendations, a break for coffee. It was perfect."
Read: What are the effects of frequent business travel?
He shared the experience with others who thought it was a workable idea too so he began to brainstorm the new venture. Sidestory was born. The way we travel is changing, and Sidestory is cashing in on what travellers want from a trip. Giovanni thinks that there will always be some people who will continue to use traditional channels but the sharing economy is becoming more common when organising holidays.
"Firstly, traveller's needs are changing with older and younger (Millennials) travellers looking for deeper more enriching and engaging experiences and the sharing economy is perfect to help find these experiences. It's also interesting to see how the definition of luxury is changing particularly for younger travellers as they move towards unique authentic experiences. You can see this with many hotels looking to support their rooms with experiences to help their guests connect with the local community."
Sidestory focuses on the creative aspect of travel - the aim of the company was to create a new category of travel to offer imaginative creative experiences to counteract the potentially bland group tours. A recent Amex study claimed that 82 per cent said they are more interested in making memories than making money.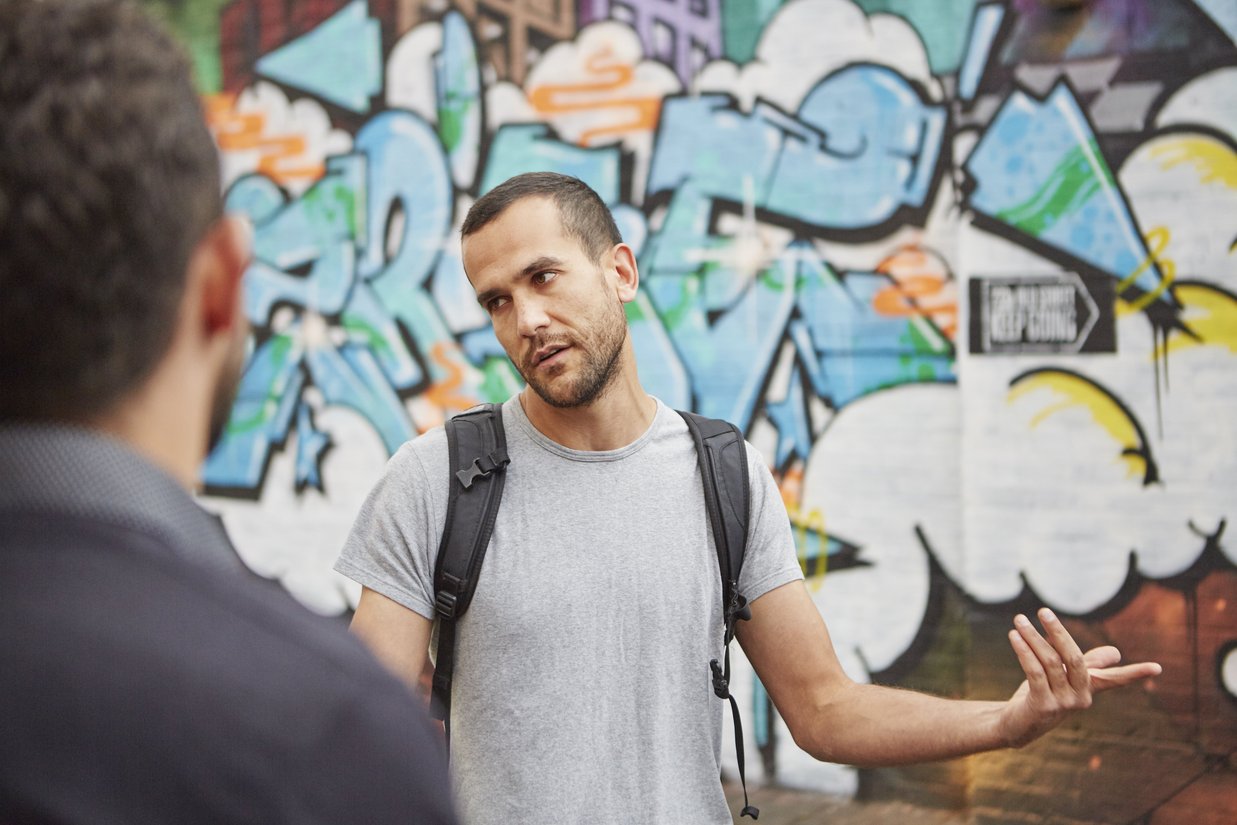 Image credit: Michael Drummond
While 85 per cent say they plan to travel as much, if not more, for leisure in the next five years and 91 per cent would rather focus on meaningful life experiences over their profession. Luckily, making memories is something that Sidestory specialise in.
Storytelling is something that's fundamental to creating a human connection, and what better way to do so than by meeting the creatives that really make a city tick? Giovanni believes that stories are all about authentic human experiences. "It's for this reason we wanted 'Story' to be part of our name, as that's what travelling is all about - creating stories. Often we visit a place and the thing we remember is when we met someone random or thoughtful not necessarily the buildings or place. Don't get me wrong I think there is a lot to learn from place and history is important but I think people are realising more and more that the journey is what's it's actually all about."
Read: Apitourism - Slovenia's niche tourism trend
Giovanni adds: "The great thing about the sharing economy is that it is helping people realise that core values are very similar across the world - we care about our family and friends, our environment, our city and culture. Services like SideStory are helping people find ways to trust and connect with other people to create these stories. For this reason, we think it is a very exciting time in travel."
​​This is a guest blog and may not represent the views of Virgin.com. Please see virgin.com/terms for more details.