According to the US Travel Association, US residents logged 452 million business-related trips in 2013. That's over 1.2 million a day.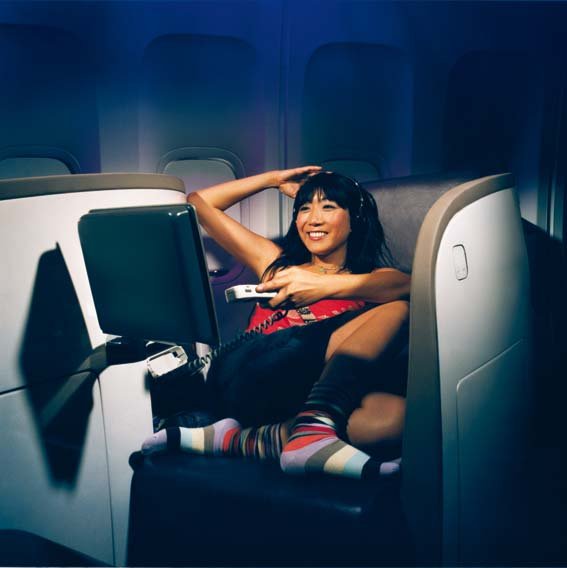 Image from Virgin Atlantic
Businesses are seriously benefitting from travel too – the same report shows that for every dollar invested in business travel, businesses see an increased revenue of $9.50 and $2.90 in new profits.
Increased connectivity has helped to make this possible. Modern technology lets employees work from anywhere, at any time, including while on a flight. And with workers no longer chained to their desks, they are freed up to meet contacts in person, connect with colleagues from around the world and pursue new leads.
This shift to an 'always on' culture has changed the way that people approach their jobs. It's becoming harder than ever to distinguish between being on the clock and off the clock and between working and playing.
Virgin Atlantic launched a study to explore the effect that this is having on business travellers. They asked their passengers to share their perspectives, attitudes and what drives them – in business, in travel and in life. The findings revealed a new type of traveller, one that thrives on blurring the boundaries between business and leisure and sees travel as an opportunity to benefit their career and their personal life.
The research uncovered ten new maxims of today's business travellers, as seen in this infographic.

Image from Virgin Atlantic