The first ever commercial flight took place in 1914 and lasted a grand total of 23 minutes, as Tony Jannus piloted a Benoist flying boat across the bay from St Petersburg to Tampa, Florida, with Abram C Pheil, the former Mayor of St Petersburg on board. Unsurprisingly, this flight looked very different to what we experience now when we get onboard a plane, but one of the biggest changes since early commercial flights is in the entertainment we can now experience while flying…

In 1921 the first inflight movie was shown on an Aeromain Airways amphibious planed flying around Chicago. Topically, they opted to screen 'Howdy Chicago' to their passengers. Four years later Imperial Airways followed suit and showed 'The Lost World' during a flight between London and Paris. The move was seen as experimental at the time.
It wasn't until the 1960s that inflight entertainment beyond reading, sitting in a lounge and talking, or looking out the window really became mainstream and popular. In 1961, David Flexer of Inflight Motion Pictures developed the 16mm film system for a wide variety of commercial aircraft, replacing the 30 inch diameter film reels that planes had to use until then. Flexer was the owner of a small chain of movie houses and he later recounted in Life magazine how he was on a transcontinental flight in 1956 when he realised, "Air travel is the most advanced form of transportation and the most boring."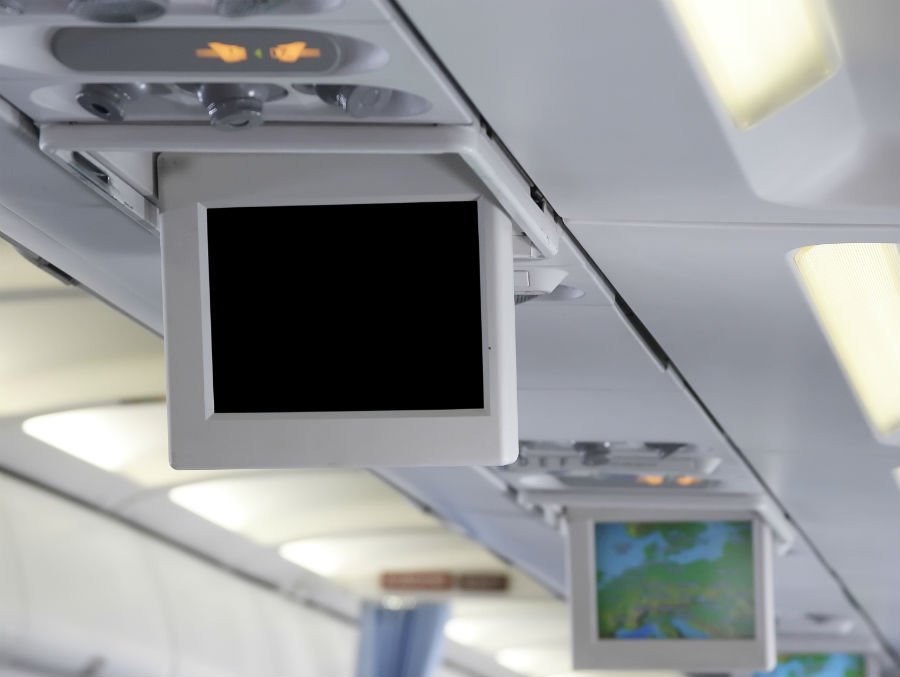 It was later that year that Trans World Airlines became the first airline to offer regular inflight movies. The first feature film to be shown on a flight was 'By Love Possessed' starring Lana Turner on a flight between New York and Los Angeles. At first, it was only first class passengers who got to view the film. The response was extraordinary and soon flyers were paying huge fees to get into first class to catch the show.
Before long, inflight movies were the standard on all flights and were offered to all passengers. But the way that they are shown has changed a lot since their introduction. For a long time, movies were shown on multiple screens throughout the aircraft, with passengers plugging in headphones to hear the audio for the movie but the introduction of seat back screens in the 1990s changed the game for inflight entertainment all over again.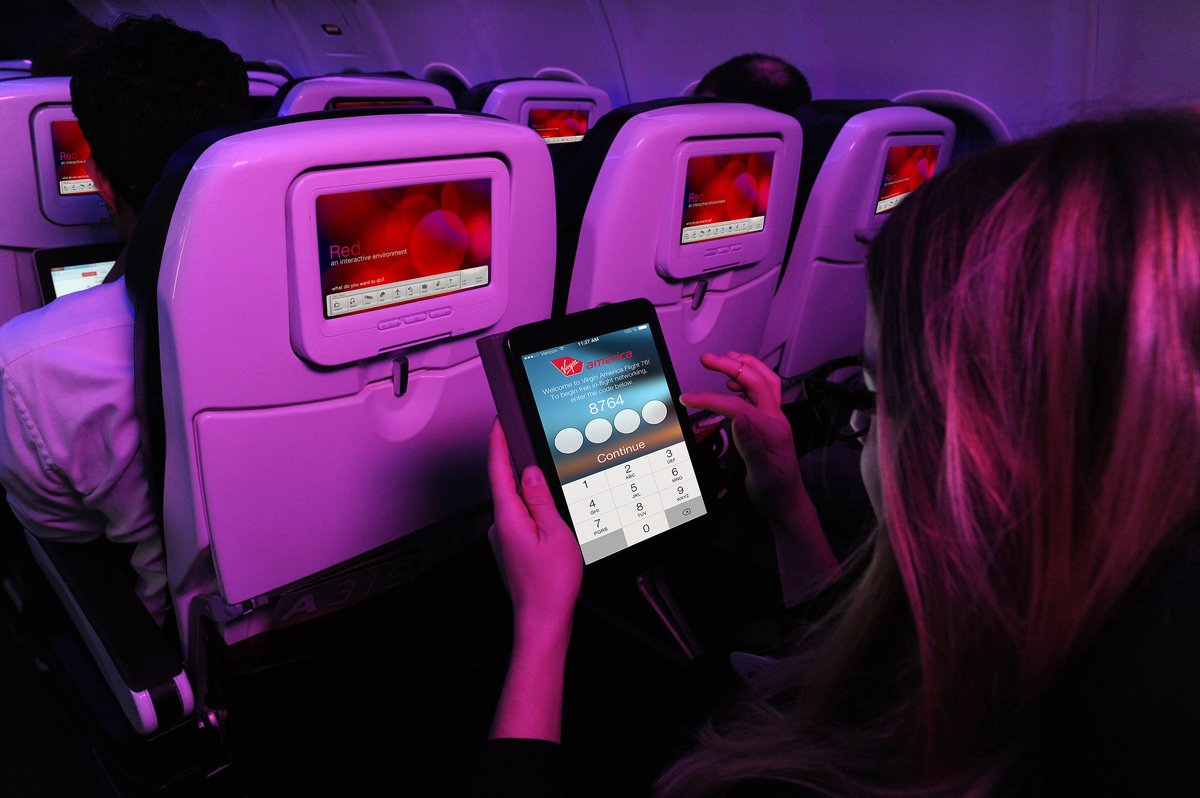 Image from Virgin America
Suddenly, passengers were able to watch what they wanted on their own personal screen, rather than having to make do with whatever movie the airline had selected. In 1991, Virgin Atlantic became the first airline to introduce individual TVs with a choice of channels to passengers in all classes, no longer was quality inflight entertainment reserved for first class.
Technology is ever-changing, however, and with the rise in laptops, smartphones and tablets, airlines are starting to anticipate providing inflight entertainment systems that can stream content to passengers' own devices. A number of airlines already offer the ability to choose from a small selection of on demand content through passengers' personal devices, but as more and more airlines start to introduction onboard WiFi connectivity, chances are that will open the way for passengers to experience an even more personalised inflight entertainment experience.