Transportation is traditionally a very closed industry, led by governments from behind closed doors. So what happens when someone decides to use crowdsourcing to create a brand new transport system? We spoke to Dirk Ahlborn, CEO of Hyperloop Transportation Technologies, to find out…
Why did you decide to go down the crowdsourcing route?
We do everything online, we find our partners online, we order food online, anything you can think of, it's being done online. But when it comes to creating a company, it's still you and a buddy with a beer in a bar. And you start working on it and six months later you might realise that you haven't really thought about how to make money, that you just thought it would be ok somehow or actually nobody really wants your product.
By using a model where you build up your community, you have people that give you their honest feedback, there's a lot of advantage of being out there and talking to people. All of these things already exist and you do these things every single day if you're working on a start-up company, it's very important that you go to networking events because the more you talk about your start-up, the more feedback you get and the more your venture changes and morphs into something that makes sense.
So by doing this online we're really getting all this feedback, all these ideas. If you have a community of people giving their input, you can build a smarter and better company.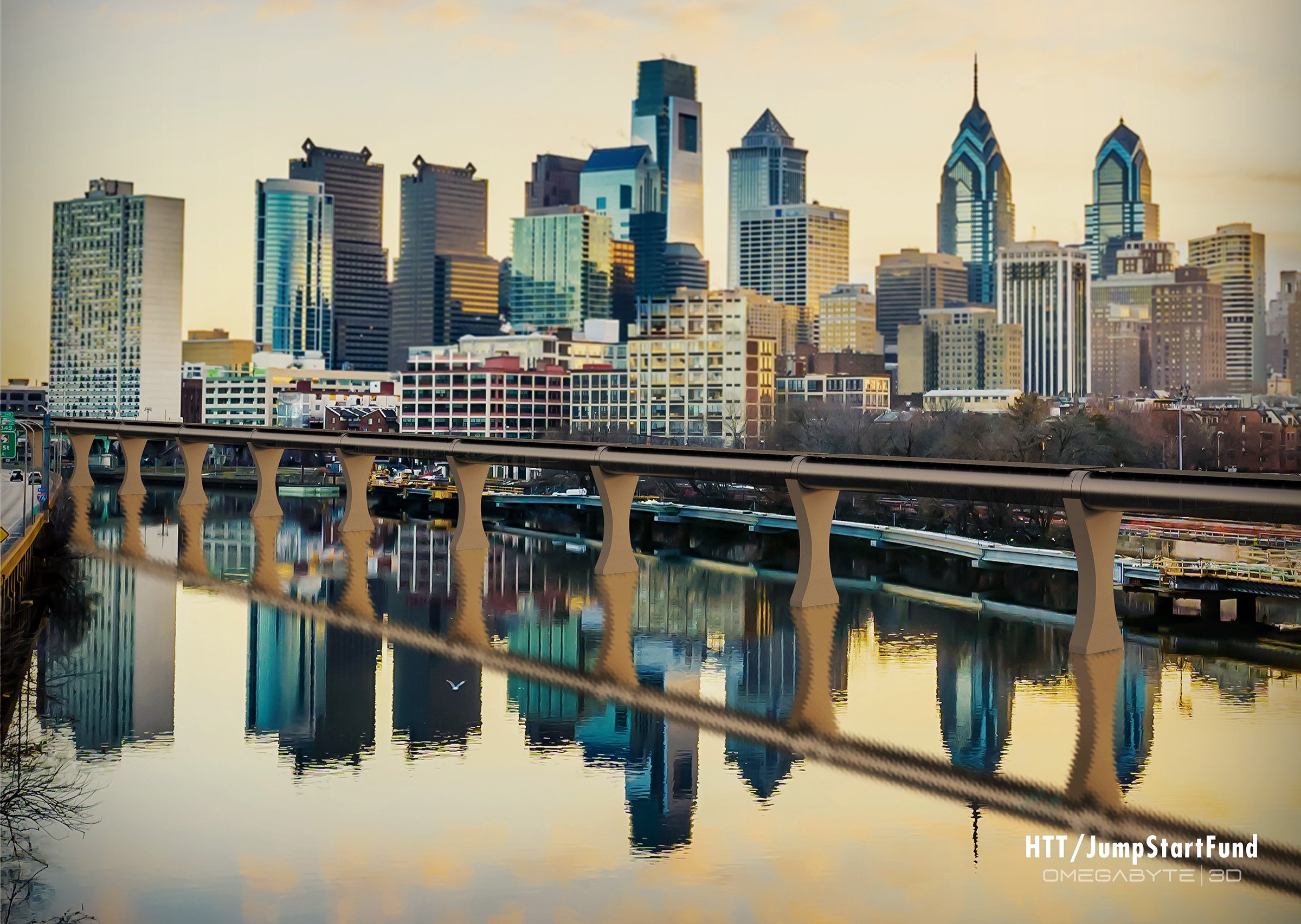 Image from Hyperloop Transportation Technologies
When Elon Musk came out with Hyperloop it was the perfect thing, it was an idea that he didn't want to pursue, he wanted someone else to do it. So we put it on the JumpStartFund platform, where the first stage is for projects or ideas that don't have an entrepreneur behind them – they get submitted as an idea and the community votes. The response was overwhelming for Hyperloop. A lot of people not only said that it should be done, but that we should do it as a community.
So many people said that they wanted to be part of it that we incorporated a company, created a small team and said, 'If you want to be part of this company, if you want to work in exchange for stock options, please apply.' We had more than 200 applications and created a team of around 100 people – many were top engineers from NASA, Boeing, SpaceX and other top engineer companies, as well as graduates from Harvard, MIT and other top schools.
That's just the core team, each person in the core team works a minimum of 10 hours per week in order to qualify to be part of that team receiving stock options. It's very similar to any kind of start-up company where you have a team who might not be paid but they're receiving stock options in the company.
Then we do these crowdsourcing activities (we call it 'crowdstorming') where we publish an idea or we ask people for feedback or tell them that we want input. Sometimes it's something where we're just looking for feedback on what we're exploring, like a map for example. We often ask for feedback on maps that are not finalised routes but routes that we think might work, but we get feedback to find out what people might say about it, whether they think it's a good area for Hyperloop to be introduced.
And the business model we have works, that's the amazing part.
You can build a smarter and better company.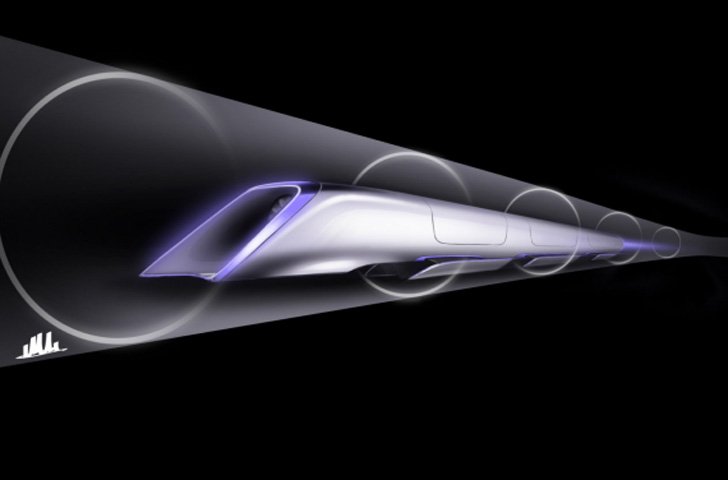 Image from Hyperloop Transportation Technologies
Why is this model so important in the transportation industry?
In general transportation is a dinosaur industry, literally. If you go to a railway exhibition there's nothing really new here. Even maglev is the same concept; you're still using almost the same tracks. And it's not for a lack of opportunity, if you changed the distances between the rails for example, if you made them a little larger, you would have a much more stable train that was almost impossible to derail. But in general there is no innovation because it's a publicly-funded area, they don't need to invent, be profitable or make progress because they're getting their monthly cheques from the government. It's paid by the government, by the taxpayers.
In our case, we really believed it doesn't have to be like that, we had discussions with people from the railways and it's funny how they think. For us, we're a start-up company, so we question everything, and really try to look at every single part of the project and what needs to be done and what could we do differently. Even the important parts, like how we make this thing so that it's actually profitable – as we announced recently it's going to be free. Free doesn't mean that we're not going to make any money, what we're saying is that we believe that we can generate revenue in different ways.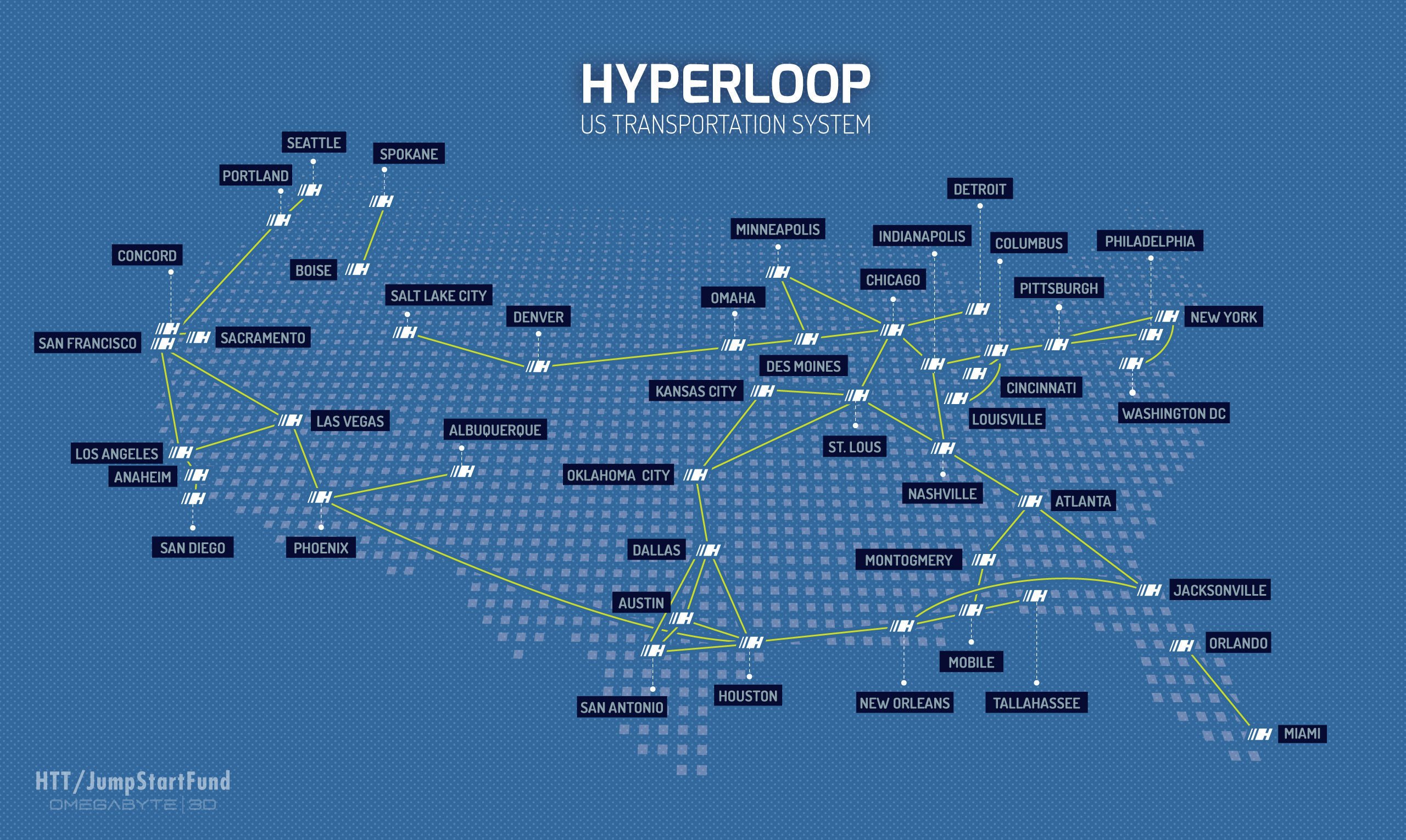 Image from Hyperloop Transportation Technologies
We try to be as open as possible and that's important because you can build a better system, you get more ideas. Ten people are very limited in the ideas that they generate, a thousand people are way better. The times when governments rule transportation are over, it's really moving towards people wanting to see a change and participating. But for us, it's not all about the money, if you want my money, it's one thing but if you want my knowledge and my opinion and my support I'm more than happy to do that, it's easier and a lot of the time it's worth a lot more than giving $10. Money is not the important part.
But doesn't using the crowd slow down the processes and the decision making?
In our case it's more than just crowdsourcing because we have this crowd core team that means you have to learn how to manage that. We made errors and we're learning a lot of things, we've worked out what works and what doesn't.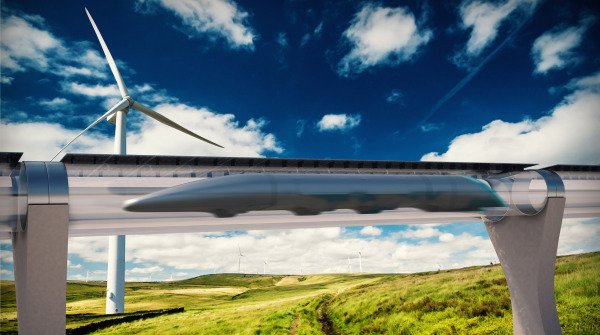 Image from Hyperloop Transportation Technologies
When it comes to crowdsourcing, it's definitely an advantage, it doesn't slow things down. You can have an original idea on something and wait until the feedback comes in but in the meantime you continue doing other things. The value exchange that you get is enormous, it might take a little bit longer than if you did it by yourself but the moment that you have to talk to someone takes longer than if you just go with it from the idea inside your head. I don't necessarily think that it takes more than a normal team approach, it's your team and it's super scalable. You can start working on different areas at the same time and get a lot of input and get important things done.
You're not the only company working on the possibility of making Hyperloop a reality. How do you feel about that? Do you wish that the others would just join your efforts?
In general for us, we're always open for anybody to join. I think that together you're stronger and I think that our approach is the winning approach. But I think it's fine that they are trying.
It's interesting to see though, on one hand you have a company doing it the traditional way with venture funding and on the other hand you have a team of people that are very, very passionate about it and it's interesting to see where that's going to lead us.