As the Christmas season draws near, Solar Impulse founder Bertrand Piccard will be just as busy as Santa, as for 72 hours, he will be manning the controls of one of the most accurate flight simulators. Patron Richard Branson got together with the team for a Google+ Hangout to talk about the virtual adventure.
From December 17th until the 20th, Bernard Piccard is on a peculiar mission. He will man the controls of a genuine, fully fleshed out flight simulator, where he will fly around the world - virtually!

As a Virgin Galactic ticket holder, Piccard is certainly getting prepared early. Indeed, his team at Solar Impulse made Richard Branson a patron saint of the company, through their mutual love of eco-friendly aviation, and joined the teams for a Google Hangout below, to discuss the great mission at hand.

On the mission, the psychiatrist and aeronaut said:

"For the attempt of the round-the-world flight on solar power, we will need to cross oceans and the flight might last several days and several nights. This is why I will have to make this 72 hour transatlantic flight simulation training in the flight simulator"

Solar Impulse themselves are, in essence, a solar-powered plane project, that specialise in traversing the world without using traditonal fuel.

The team, compiled of aviaton experts, pilots, designers, and eco-experts have been joining forces since their first flight in December 2009.

Now, nearly four years on, this Christmas is set to be the project's most exciting yet, as their virtual project across the world will be based on one of Solar Impact's very own HB-SIB models.
The HB-SIB itself in its first incarnation, could survive on its own power and remain airborne for up to 36 hours. Numerous prototypes and continental flights later, this new reconstruction will allow Solar Power to explore the world in a whole new way - making 72 hours a very important number indeed.
What is really special, is that it is the first and only airplane in the world which has unlimited endurance. We have an airplane which is fully sustainable in terms of energy, and our challenge now is to make the pilot sustainable as well.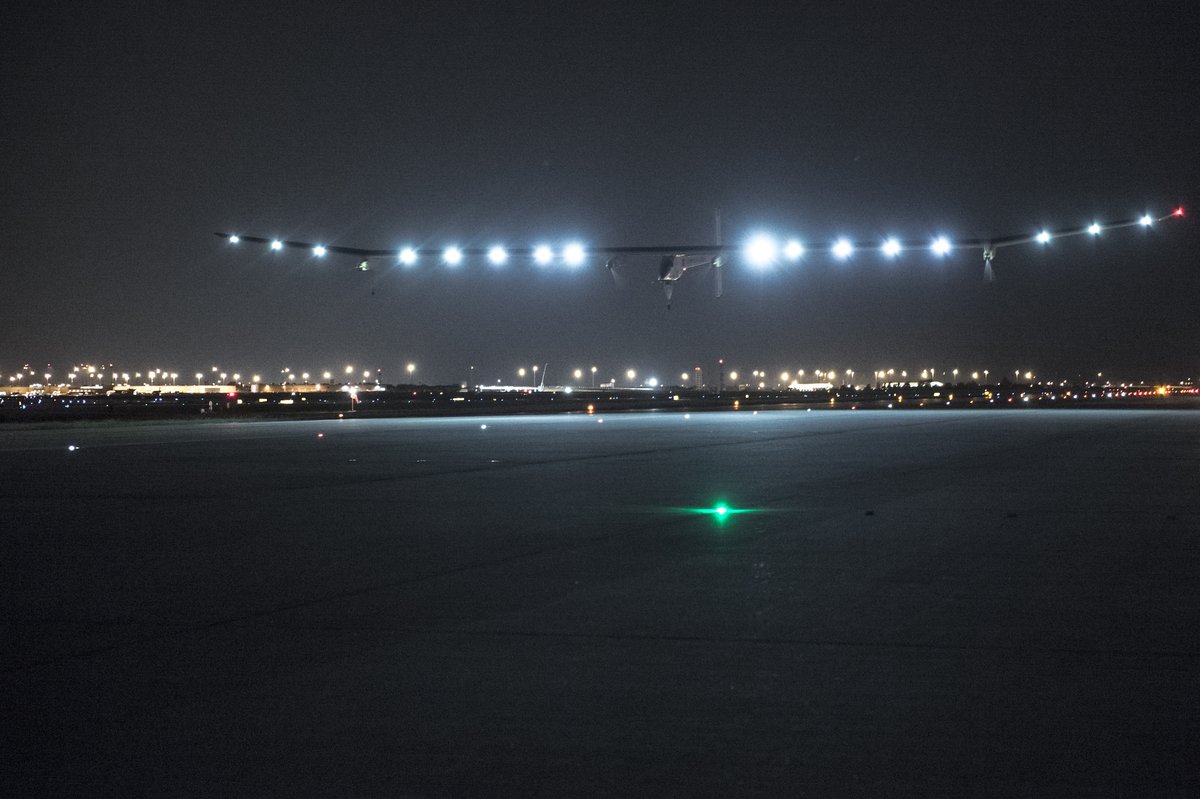 You can join in on Piccard's virtual transatlantic expedition virtually too, as Solar Impulse's co-founders and pilots all unite to discuss this rather interesting travel innovation, by watching their Google Hangout above, where the teams discuss the great journey ahead.

Set to finish up on the 20th December, the mission is set to match up the quality of technology up with 'human adventure'. You yourselves can feel like you're part of the cabin crew, getting to observe life on board the 160 ft cockpit, and join the pilots in a number of endurance tests.

To catch up and join in with Solar Impulse's 72 hour crusade, you can tweet along at #72HrSim. You can also check out Google+ for more details on the virtual journey of a lifetime.
We'll be at hand after December 20th to let you know how Piccard and his crew went on. Sounds like we're talking about Star Trek, doesn't it?