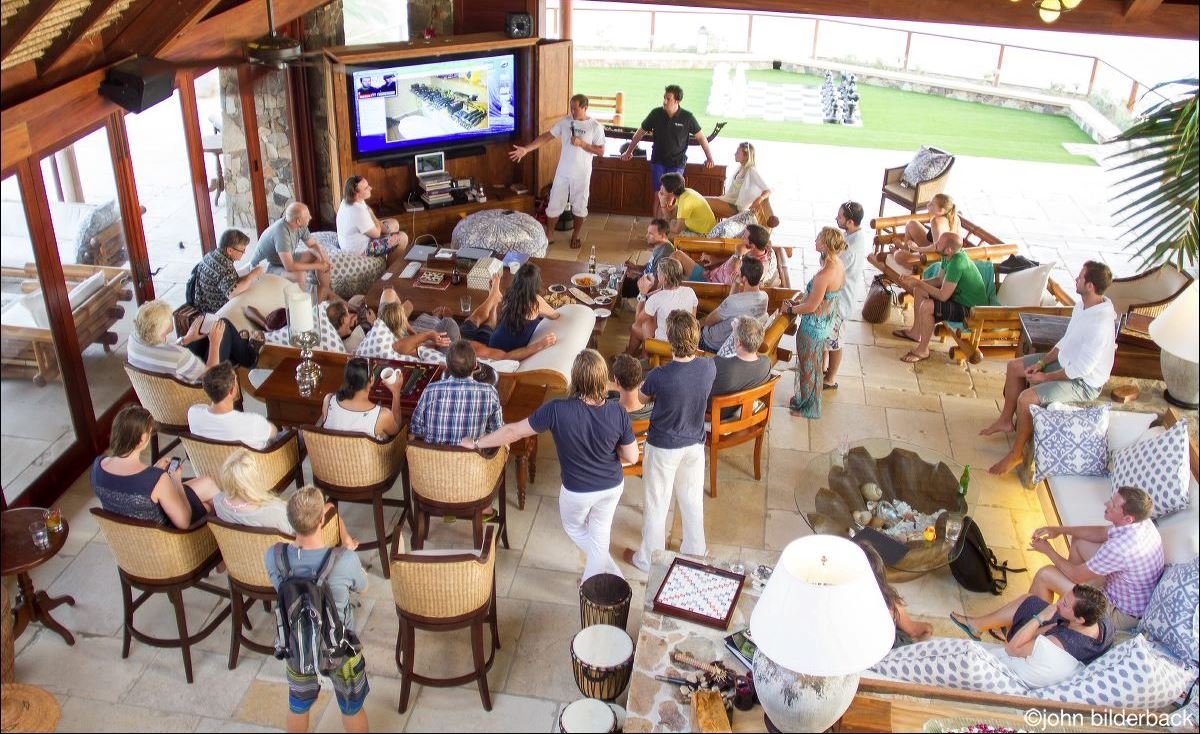 I'm lucky to have fascinating people visit my home, Necker Island, all year round. I enjoy greeting guests from all walks of life; however one of the visits I most look forward to is Necker MaiTai. It brings together members of the MaiTai Global community – a non-profit community of entrepreneurs, innovators and athletes who support each other's ventures as well as championing environmental causes related to the ocean and its ecosystems. Necker MaiTai is always action-packed, and the exact opposite of a dry business summit.
Swapping traditional conference venues and business card exchanges, in favour of 'extreme networking' replete with kitesurfing sessions, Necker MaiTai is one of a kind. This year's event included a Necker-Island-style decathlon, called the Golden Lemur Cup. The Cup saw 35 people battle it out in areas like game theory, athletic prowess, strategic planning, and competitiveness. I really enjoyed watching talented 'computer geeks' magically transform into brilliant kiters, sailors, swimmers, runners, and wrestlers. We all learnt a lot out of it – so much more than a boardroom brainstorm – and got out of our comfort zones.
One of the best parts of our gatherings is bringing together people from different backgrounds, as new entrepreneurs from developing countries mix with seasoned veterans from Silicon Valley and New York. Last time we welcomed people from Argentina, Aruba, Austria, Australia, Brazil, Finland, Germany, India, New Zealand, Republic of Georgia, Senegal, the USA and the Ukraine, among others. Their expertise ranged from solar energy to Big Data, Bitcoin to nanotechnology, aerospace to real estate. Necker MaiTai creates fantastic opportunities for the cross-pollination of ideas.
Realising its potential to spur on greater good, this year Susi Mai, Bill Tai and I put our heads together to work out a way to bring the fruits and feel of the event to rest of the world. The result? The Extreme Tech Challenge. Now, you – wherever you are – have the chance to compete for a spot to pitch on Necker Island.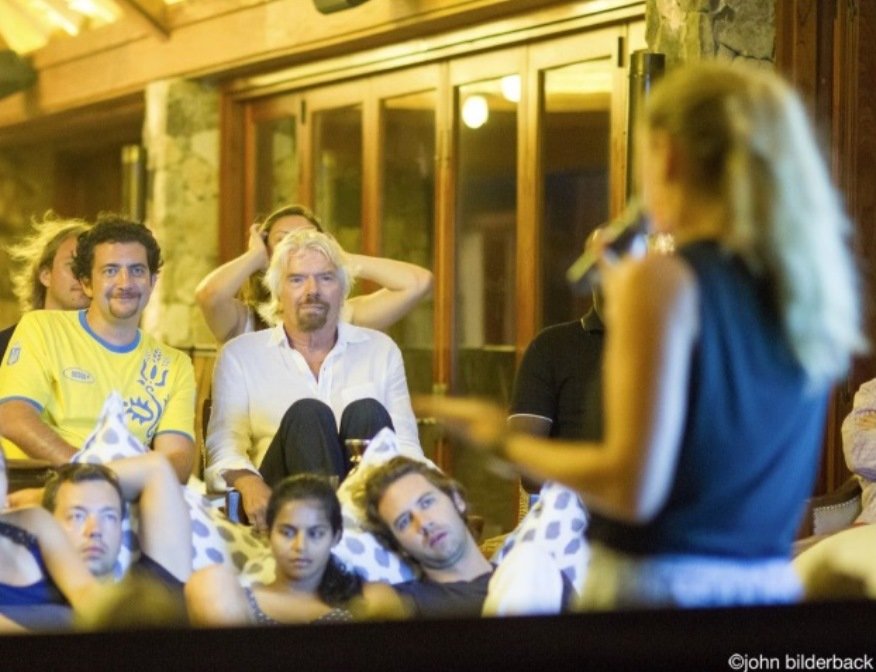 Would you like to join us at next year's Necker MaiTai and secure funding and infrastructure for your start-up? Simply tell us about your start-up online on the Extreme Tech Challenge website. The top 10 entrants will get the opportunity to present their business idea live on stage at the Consumer Electronics Show (CES) in Las Vegas.
From there, three finalists will be invited to Necker MaiTai, where they will showcase their concepts to a panel of judges – including yours truly; Samsung SSIC President, Young Sohn; Red Bull athlete, Felix Baumgartner; CES producer, Gary Shapiro; and Director of Engineering at Facebook, Lars Rasmussen.
During the event they will also get to take advantage of intimate workshops, in between kite surfing and jet-packing sessions of course! Sign up your start-up at www.extremetechchallenge.com.