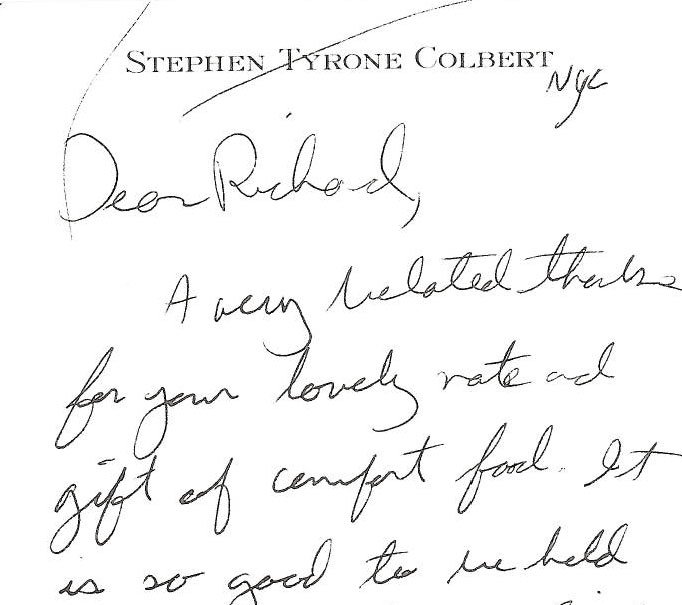 However, are we not paying enough attention to saying thank you, specifically sending handwritten thank you letters?
Jimmy Fallon has been writing absurd thank you notes on his show ("Thank you, peer pressure, for being totally not cool. Unless my friends think it's cool, then it's pretty cool I guess.") and a recent New York Times article paid respect to the lost but found art of thank you notes. They're right: sending a quick text of thanks does not fully express gratitude, nor is it as rewarding as writing a thank you note.
Making the extra effort to say thanks in a genuine, personal manner goes a long way.
It is pleasurable to do, and it encourages more of the same good behavior. In an age where most of us are staring at screens for most of the day, picking up a pen and paper and really thinking about what you have to be thankful for can be therapeutic too.
I recently received a truly lovely handwritten thank you note from Stephen Colbert after sending him a gift. His note was so sweet and it was a really touching gesture. I'll be sure to send him one back congratulating him on his new gig as the host of David Letterman's The Late Show. CBS is lucky indeed to have him.
His letter reminded me of two things: 1) to write more thank you notes, and 2) that he hasn't yet come down to Necker for our next duel – this time on kiteboards! Stephen, I'm ready – are you?!