Thrilled to be in South Africa to celebrate the arrival of our brand new Dreamliner to Johannesburg, exactly one year after our first 787-9, Birthday Girl, was inaugurated to the Virgin Atlantic fleet. We had great fun popping champagne in the aisles while singing trio Swing City entertained us all.
Image from Virgin Atlantic
Virgin Atlantic has been proudly servicing the London to Johannesburg route for 19 years. The aircraft, named Olivia Rae, brings innovative design and an enhanced customer experience to services, and further demonstrates our continued commitment to South Africa.
Along with all the wonderful design and technological advancements, the Dreamliner also comes with major environmental benefits. Radically improved fuel efficiency means that the aircraft will help us meet our commitment to improve carbon efficiency by 30 per cent before 2020. We're expecting to take delivery of our next aircraft in December and have further deliveries scheduled in the first half of 2016 to take our 787 fleet to 13 aircraft by next summer.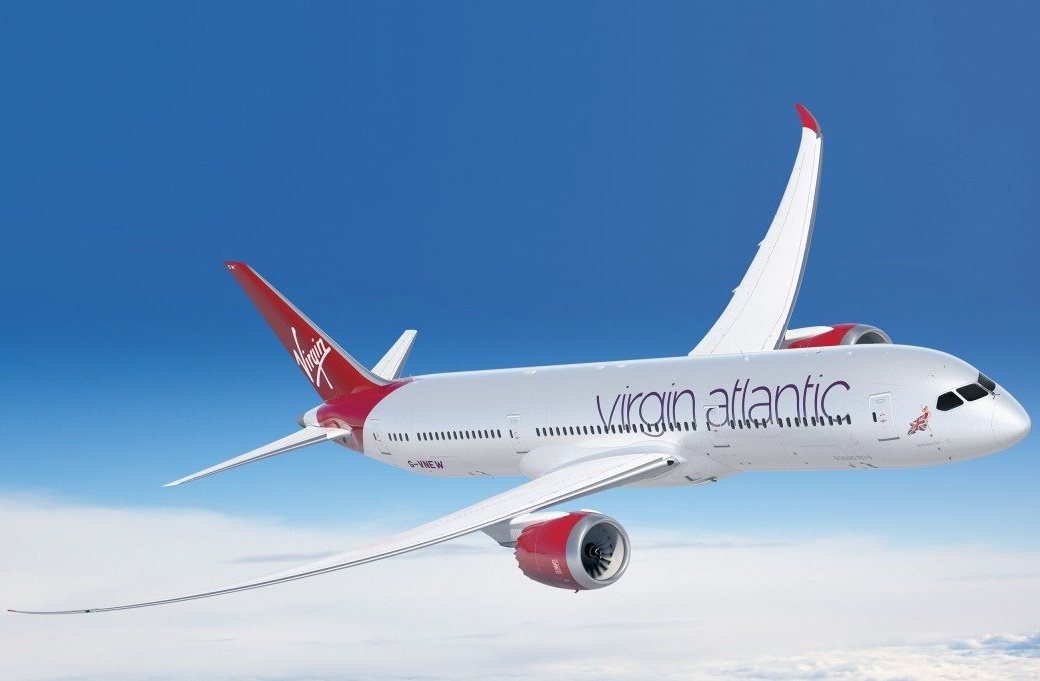 Image from Virgin Atlantic
While on board I also had the pleasure of meeting with and mentoring young South African entrepreneurs – deserving winners of Virgin Atlantic's Dreamtrepreneur competition. It was inspiring to hear their ideas and talk about the future of business in South Africa. The same could be said at the Branson Centre of Entrepreneurship – more on that soon. One thing's for sure, we can expect exciting times ahead.
Image from Virgin Atlantic
Touching down in Johannesburg, I had the pleasure of dropping in on our new Virgin Active RED Jabulani in Soweto.
The visit called for more celebrations, as the club has experienced the most successful Virgin Active South Africa club launch to date – gaining a record-breaking number of members in just three months.
Walking around, it was easy to get caught up in the infectious atmosphere and energy of the club, the staff and the members.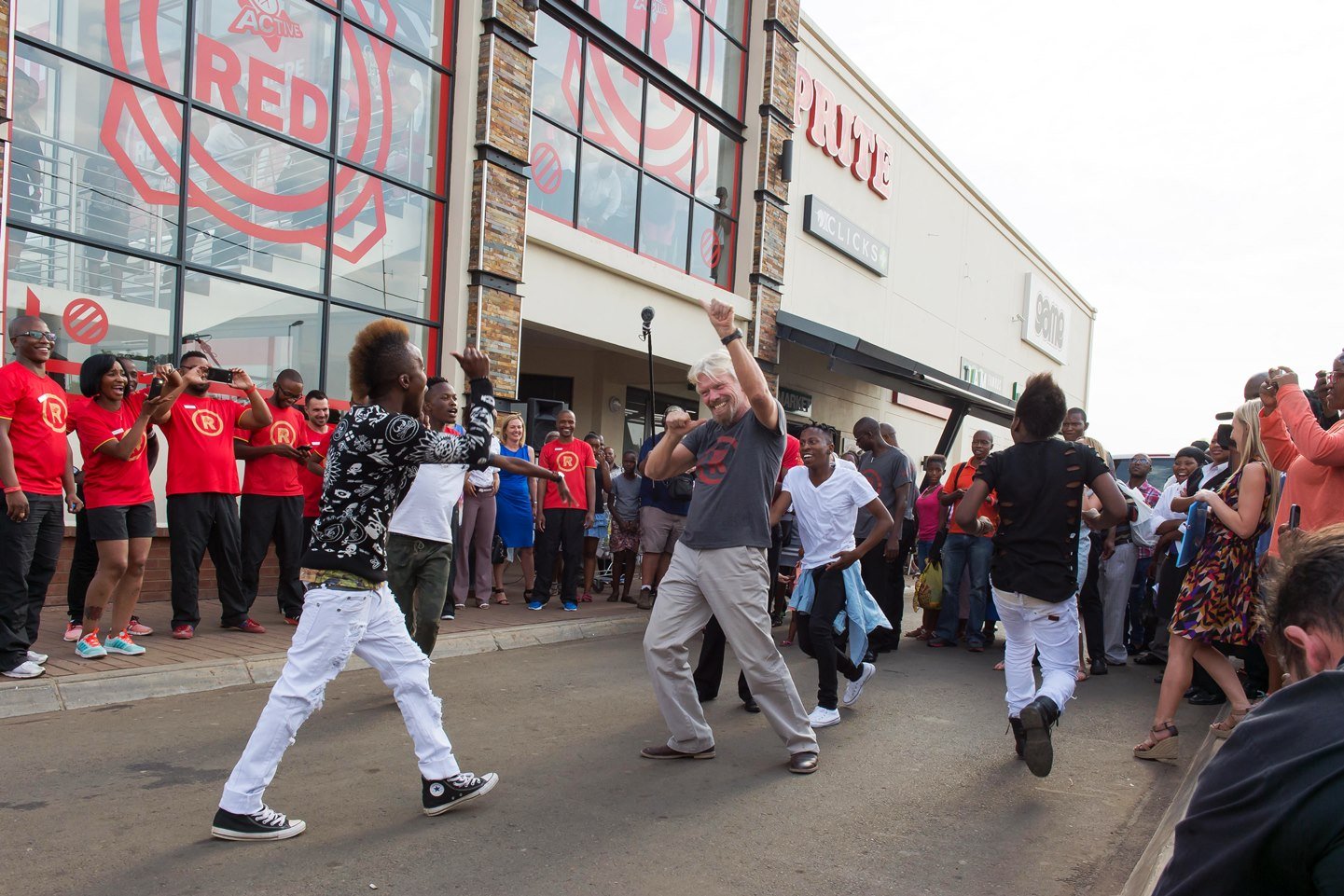 Image from Virgin Active South Africa
Jabulani is one of seven Virgin Active RED gyms – a new kind of gym, designed for first timers, seasoned timers and the short of timers – opened in the last 18 months, adding to 100 Virgin Active Health Clubs found across the country. South Africa is our biggest and most successful Virgin Active market, and it's great to see first-hand how much the locals love our clubs.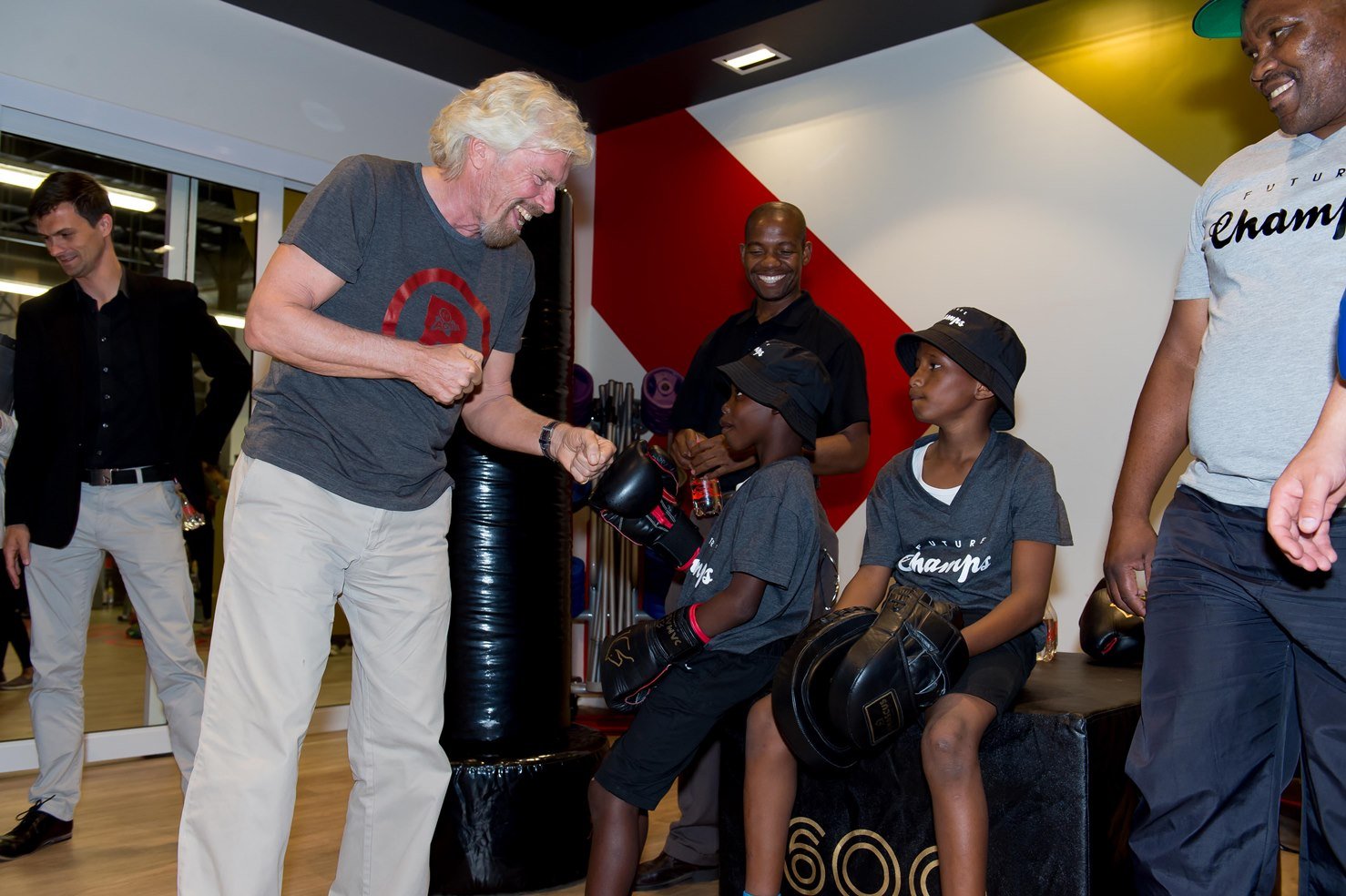 Image from Virgin Active South Africa
What a wonderful day celebrating the strength of the Virgin brand in South Africa. If I had to pinpoint one reason why the country is such a great place for us, it would be the people who work for us across several brands all sharing and nurturing that unique Virgin spirit. I'm looking forward to more celebrating more milestones with the teams in years to come.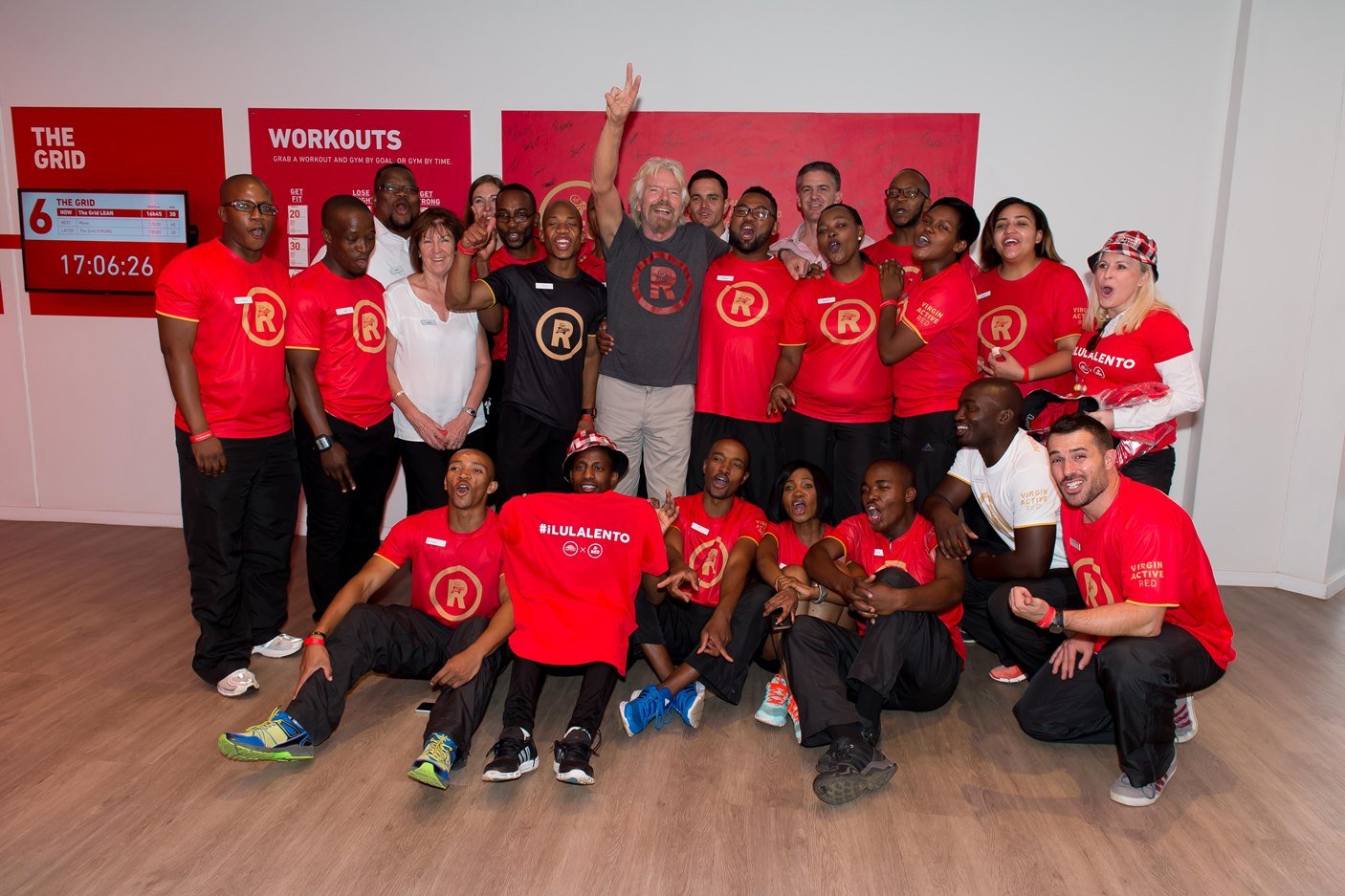 Image from Virgin Active South Africa