There was once a popular saying that 'everybody loves a good party' and it may still be true but there just don't seem to be nearly as many of them as there used to be. Or perhaps I'm just not getting invited like I used to be! Though that wasn't the case as I joined the Virgin team in London for a Christmas get-together recently.
Image from Virgin.com
As I wrote in The Virgin Way, everything that's really worthwhile in life usually involves some degree of risk and in all we do at Virgin we have always revelled in taking on the seemingly impossible rather than shying away and playing it safe. This applies as much to having a good time as to business, and we have never had any qualms about kicking back and enjoying a fun party with our people.
I have always believed that the benefits of letting your staff have the occasional blast at an after-hours get-together is a hugely important ingredient in the mix that makes for a family atmosphere and a fun-loving, free-spirited corporate culture. It also goes a long way to tearing down any semblance of hierarchy when you've seen the CFO doing the limbo with a bottle of beer in her hand.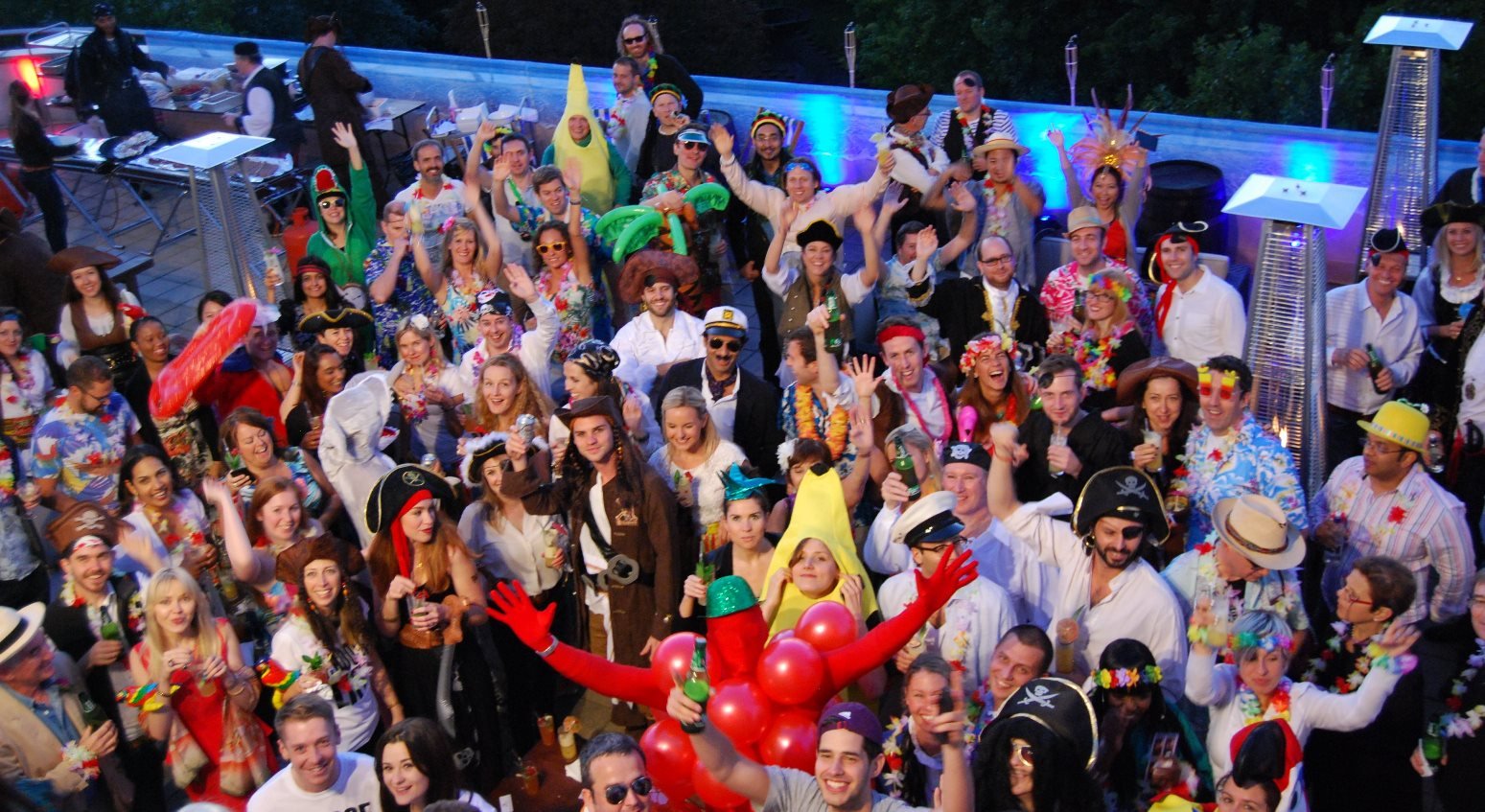 Image from Virgin.com
From the very beginning the Virgin companies have grown up on the back of some of the biggest and heartiest parties known to (almost) civilised man. For years our annual summer staff parties at the Manor, our former recording studio in the Oxfordshire countryside, were the stuff of local legend. They started out on a fairly controlled basis with a single day's get-together for all the Virgin UK staff and their families. We'd set up big tents in case it rained – which it seldom ever seemed to do – and had loads of food and drink, live bands, face-painters, bouncy castles and pony rides for the kids (and a few adult children) and a great time was always had by all.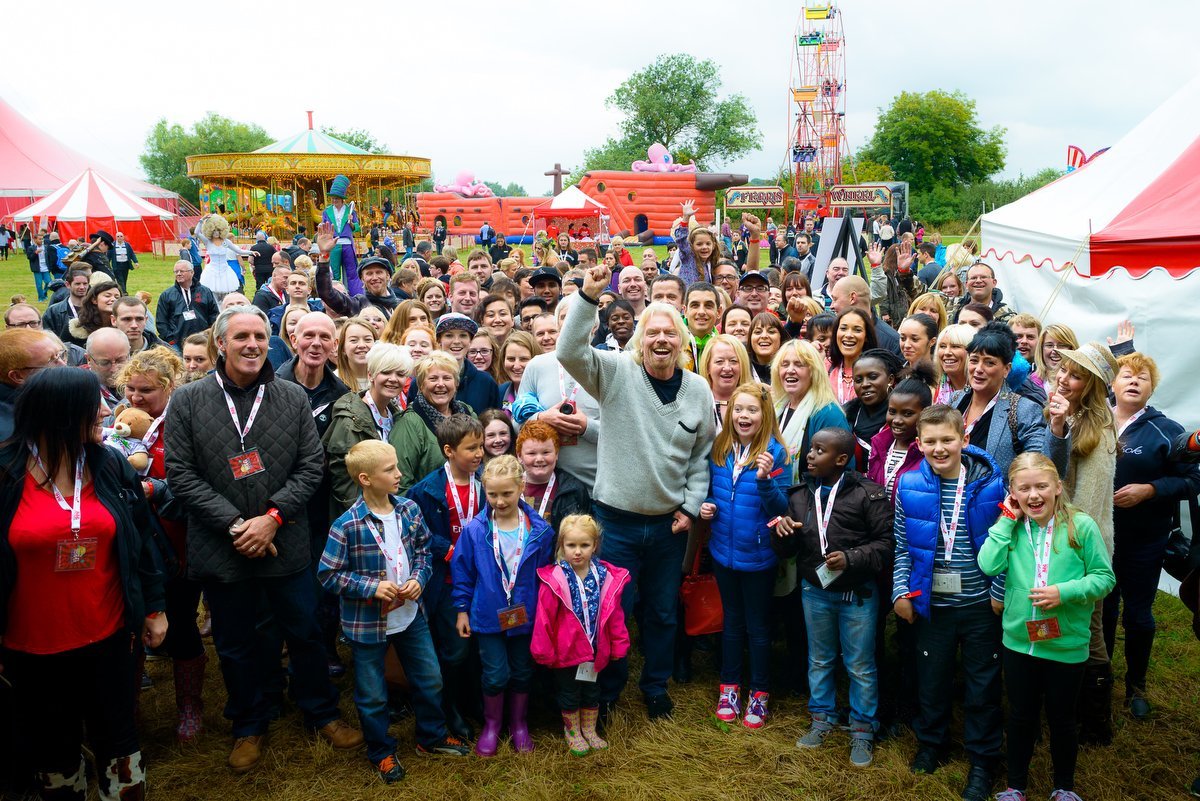 Image from Virgin.com
One of the highlights of the event for everyone, except possibly me, became my annual version of a tightrope walk. This involved me, often with a drink in both hands to help my stability – at least that's my story – gingerly wobbling my way across about the seventy-five-foot ridge atop the biggest marquee, with the assembled crowd loudly cheering me on – or more probably off! I honestly have no recollection as to how this custom got started, which probably explains it, but I think it was either the tent owners, my life insurance company or sobriety that eventually brought the practice to an end.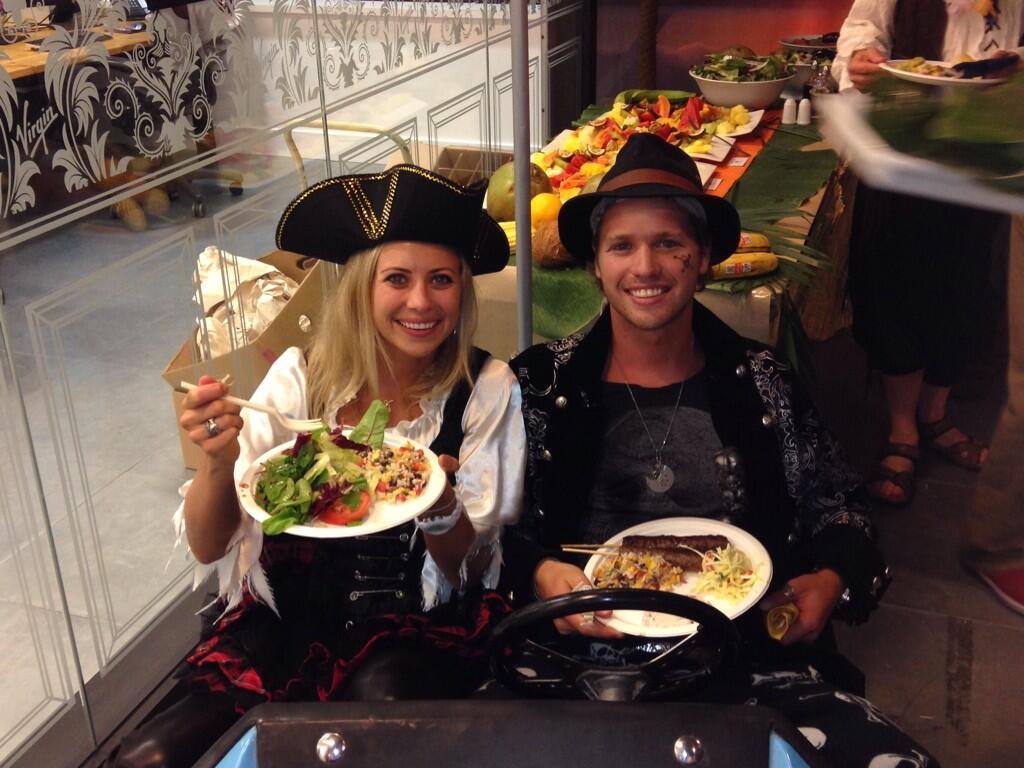 As silly as dressing up as Captain Morgan the pirate or walking along the top of a tent might sound, I have always believed that parties have been an essential part of the Virgin way and, political correctness be damned, I wouldn't have it any other way.