Image by Joann McPike
Every morning our ring-tailed lemurs sit in the sun lapping it up and seemingly meditating.
Watching the lemurs sitting so peacefully makes everyone who sees them want to take a moment to themselves to stop and think too.
The morning is often the most important time of the day. It sets the tone for everything that follows, and having a great morning usually means a great afternoon and evening will follow.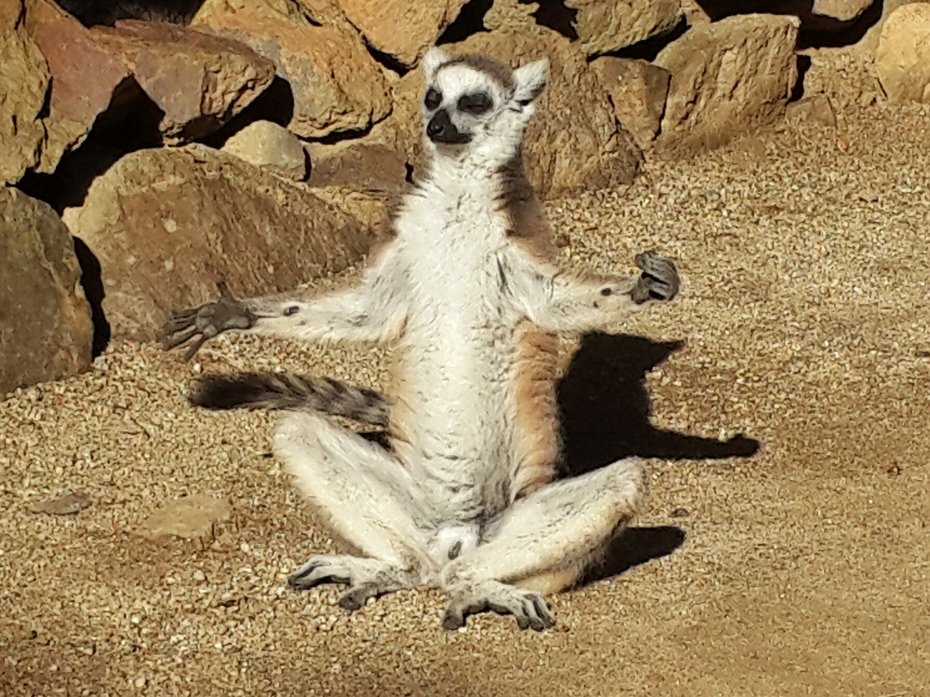 I usually have very active mornings, getting work done, playing tennis and kitesurfing. So the lemurs are a good reminder to slow down and reflect every now and then. Plus, their meditation doesn't last too long and they're soon brimming with energy - just like us!
Image by Joann McPike
What's your morning routine? Would you consider fitting in a little lemur-like meditation too?