When I signed up for the Virgin Strive Challenge, I knew it wouldn't be an easy journey through the Italian countryside, sipping lattes and admiring the lovely view. However I wasn't prepared for it to be the most gruelling physical and mental test of my life.
Image from Virgin Strive Challenge
Stage one – an epic hike from the base of the Matterhorn in Switzerland through the Italian Alps to Northern Italy – feels like so long ago. But who can forget scrambling for 76 kilometres over five long days with 6,000 metres of ascent. That's the equivalent moving from sea level to Camp Two on Mt Everest.
Then we started cycling, making our south towards Sicily. At the end of the second cycle leg we'd rode more than 1,300 kilometres, with an ascent of 12,300 metres along the way. Everest isn't quite 9,000 metres. We're now part way through the final, and hardest, cycle leg – something we've all been dreading since we first got in the saddle after the hike.
Every new bit of the challenge has been harder than the last. People have been collapsing over the finish lines each day, too exhausted to walk or even smile. But every night the smiles have surfaced, and so has the laughter, the high-fives and the stories from the road. In the face of the heatstroke, falls, collisions, broken bones and 10-13 hour days, everyone has come together to really personify the Big Change growth mindset focus.
There have been times where I have wanted to give up. As you can see in the picture below, one day I disguised myself as the bus driver, in an effort to escape the next 600 miles through mountains.
But each and every day, we've all pushed through the pain. It's amazing what you can achieve with the right mindset and support system in place. People are growing; visibly becoming more confident and ready to tackle whatever is thrown at them. Which is exactly what we're hoping to achieve through the Virgin Strive Challenge – leading by example to equip young people to thrive in life, have the resilience to overcome setbacks, and the self-belief to a create amazing lives for themselves.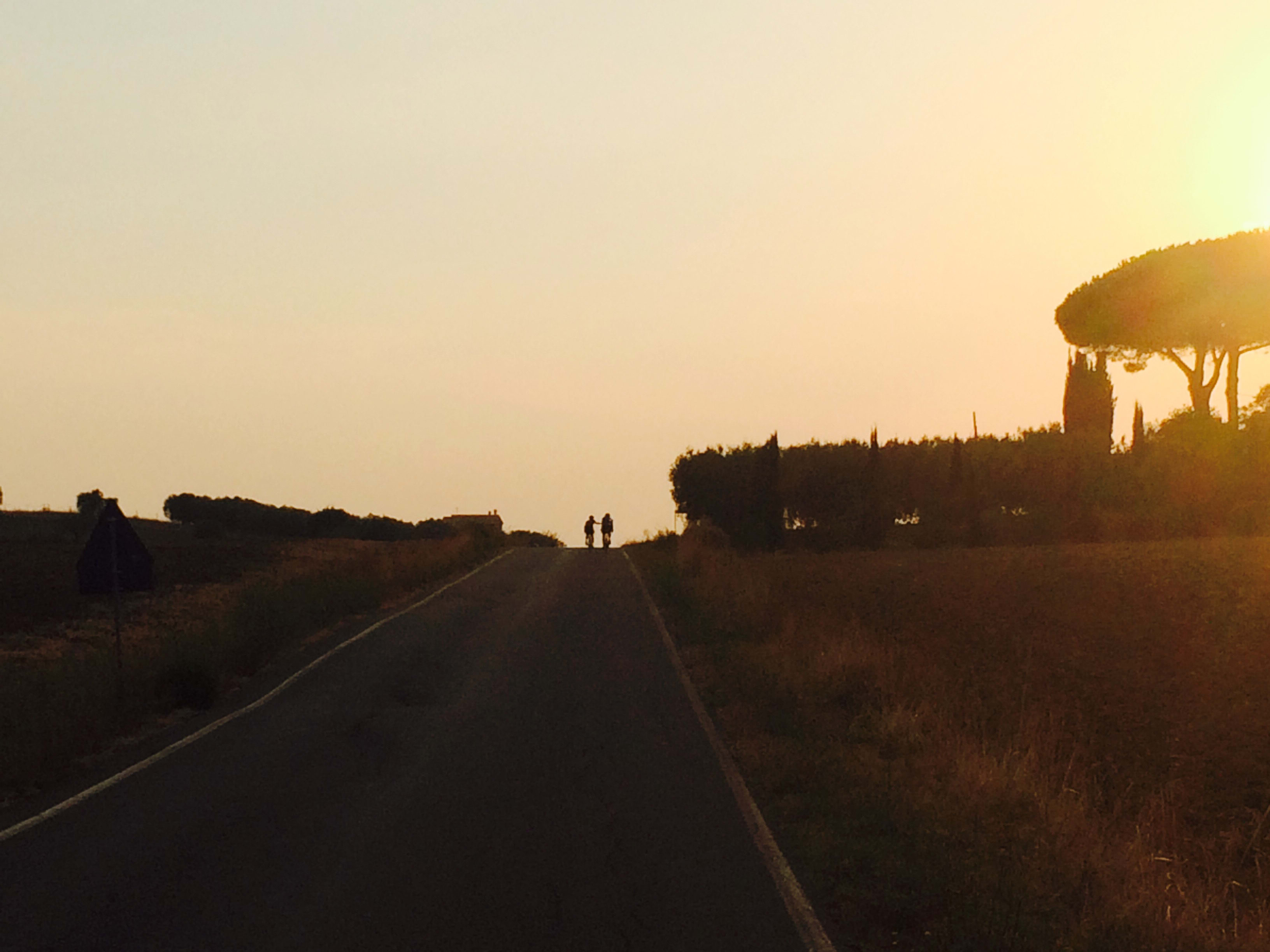 Image from Virgin Strive Challenge
We still have some incredibly intense cycling ahead of us – my super fit nephew, Noah, has told us that the toughest days are yet to come. And then when we do get off the saddle, we'll dive straight into the sea, to swim one of the most treacherous stretches of water in the world, across a shipping lane from Italy to Sicily. Once the swim is out of the way, we're back on the bike (this time a mountain bike) for another 110 kilometres, before finally running a half marathon up 10,000 foot to the summit of Mt Etna (that's three time the size of Ben Nevis).
Image from Virgin Strive Challenge
It's hard to imagine we'd all still be persevering with such determination if there wasn't a strong purpose behind our efforts. With the aim to raise £1.5 million for Big Change we have been doing all we can to keep things positive and fun. One day, towards the end of the second leg, I left camp in the darkness and pouring rain at 5am, and laid down a challenge to my fellow Strivers: offering £1,000 to the fundraiser of the first person who caught me my first. The others left two hours behind me, and seven hours in I felt what it must be like to be a fox, as eight bicyclists raced to overtake me. I was nearly wiped out by the lead bicyclist, who just happened to be my son-in-law, Freddie!
Raising funds is a huge part of why we are taking on the Virgin Strive Challenge. There's so much great work that Big Change can do with the money to invest in projects, partnerships and initiatives that support young people.
Everyone taking part is committed to doing all they can to boost their fundraising efforts. I spent a lot of time cycling with the delightful Paul Williams, who has pledged to personally match all donations he receives. Bloomberg, the company that Paul works for, has also offered to match his total raised. Like me, Paul has been journaling his Strive journey – read his inspiring blog.