In the decades to come, filling up a car with petrol will sound as backwards as the horse and cart is today.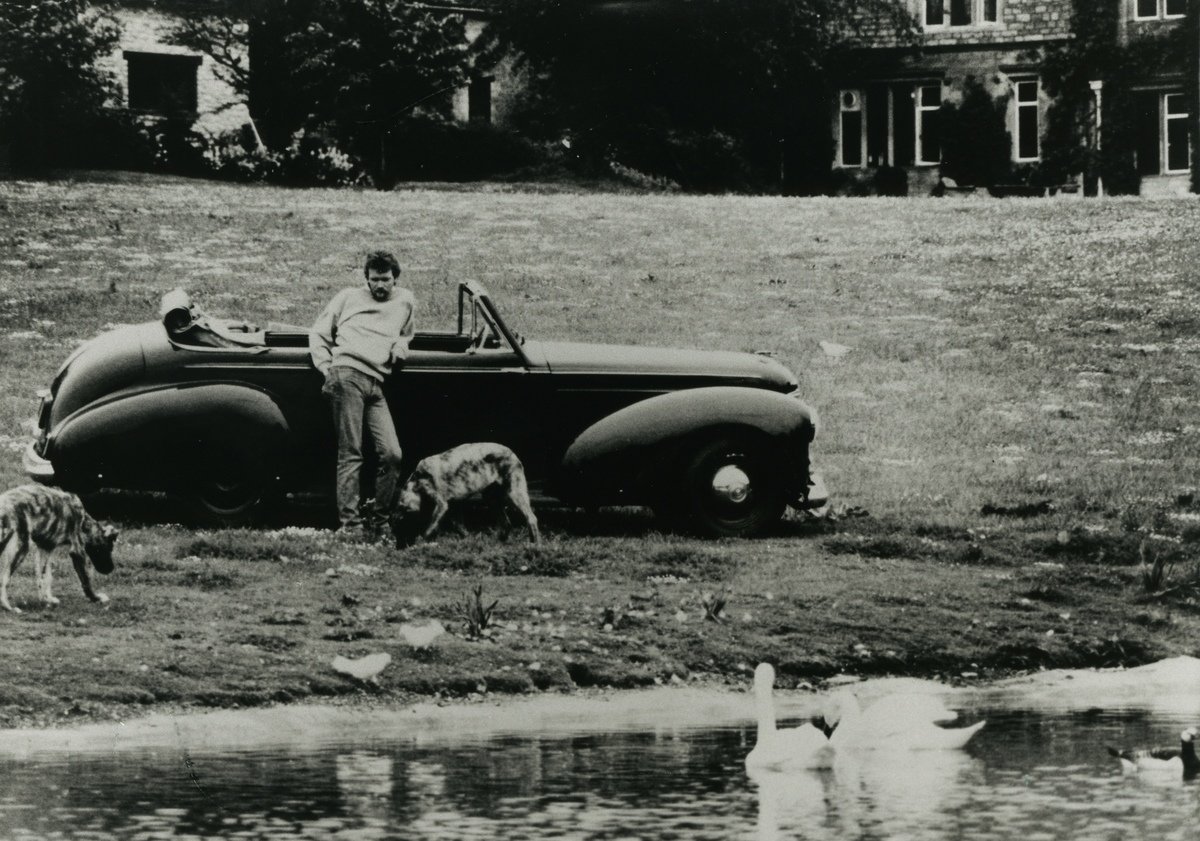 Image from Virgin.com
I enjoyed a stimulating debate about the future of transportation at the ePrix in Miami. Formula E CEO Alejandro Agag and AIG's CEO of the Americas, Robert S. Schimek, joined me to explore how Formula E can help drive the future by empowering more innovation. While it was a party atmosphere, I'm glad we had such a fascinating discussion about where this technology could lead us.
Rachel Crane from CNN graciously hosted the discussion. Her mum called just beforehand and I managed to grab the phone and wish her a Happy Mother's Day too. My own mum was in the crowd too, it was lovely to spend the day before Mother's Day together at such an exciting event.
Image by Mark Elias
Until this point, electric cars haven't been thought of as cool. Changing that perception is really important. The likes of Elon Musk at Tesla have done a great job in raising awareness and adaptation of electric cars. What this sport will do is make electric cars sexy.

The cars look breathtaking, go incredibly fast, have excellent drivers and will do so much for the development of electric cars and their adoption on the road in the years to come. It's a thrilling time for the industry, and Formula E is driving much of this innovation. From price to infrastructure, technology to awareness, showing how good electric cars can be could have a huge impact.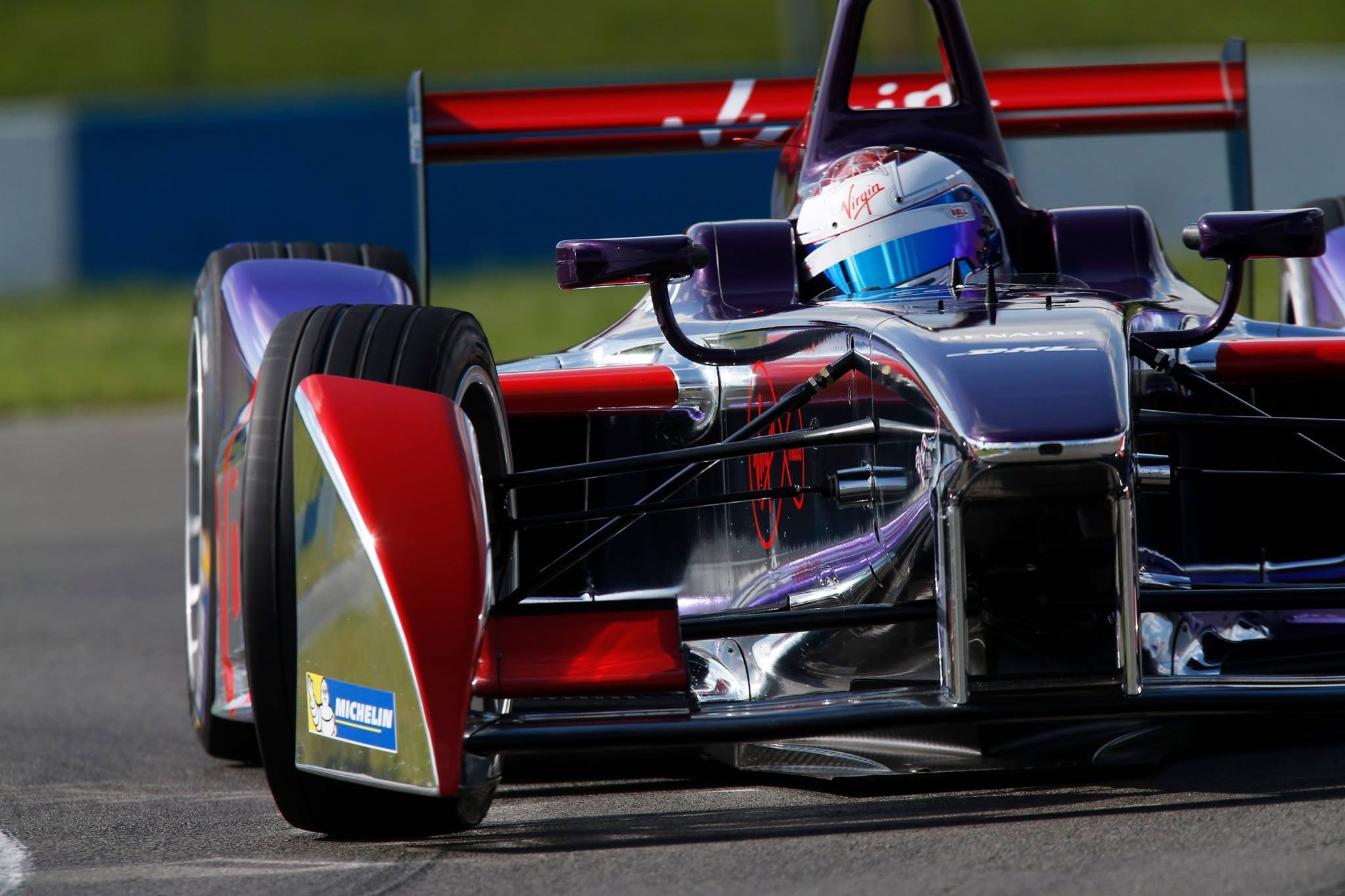 Image from Virgin Racing
Alejandro put forward an interesting concept of a congestion-style charge to deter people from using non-electric cars. In the future, he suggested that city centres will only be open to electric cars, and these areas will spread until the only cars on the road are electric. I wholeheartedly supported the idea.

It's not just electric cars. For example, electric bikes are fantastic and could see many people leaving their old cars behind – I have one on Necker and it's fantastic for getting around and exercising.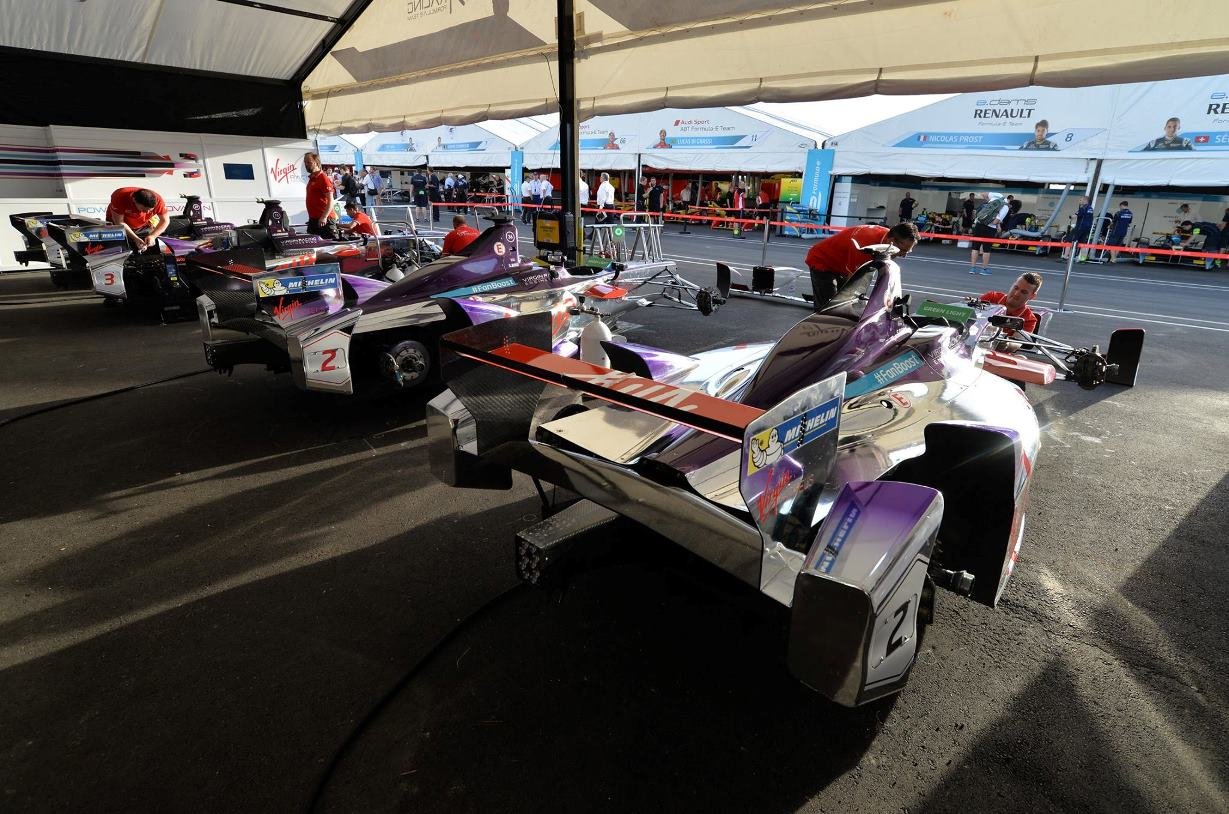 Image from Virgin Racing
It is also well worth reading about the citizen innovators and the battery revolution, which could really alter the way the world thinks about the energy we use. It's another example of how doing something about an issue you feel passionately about can be exciting and fun. Solving problems doesn't have to be boring, it can be enormously rewarding. Formula E is a great example of that.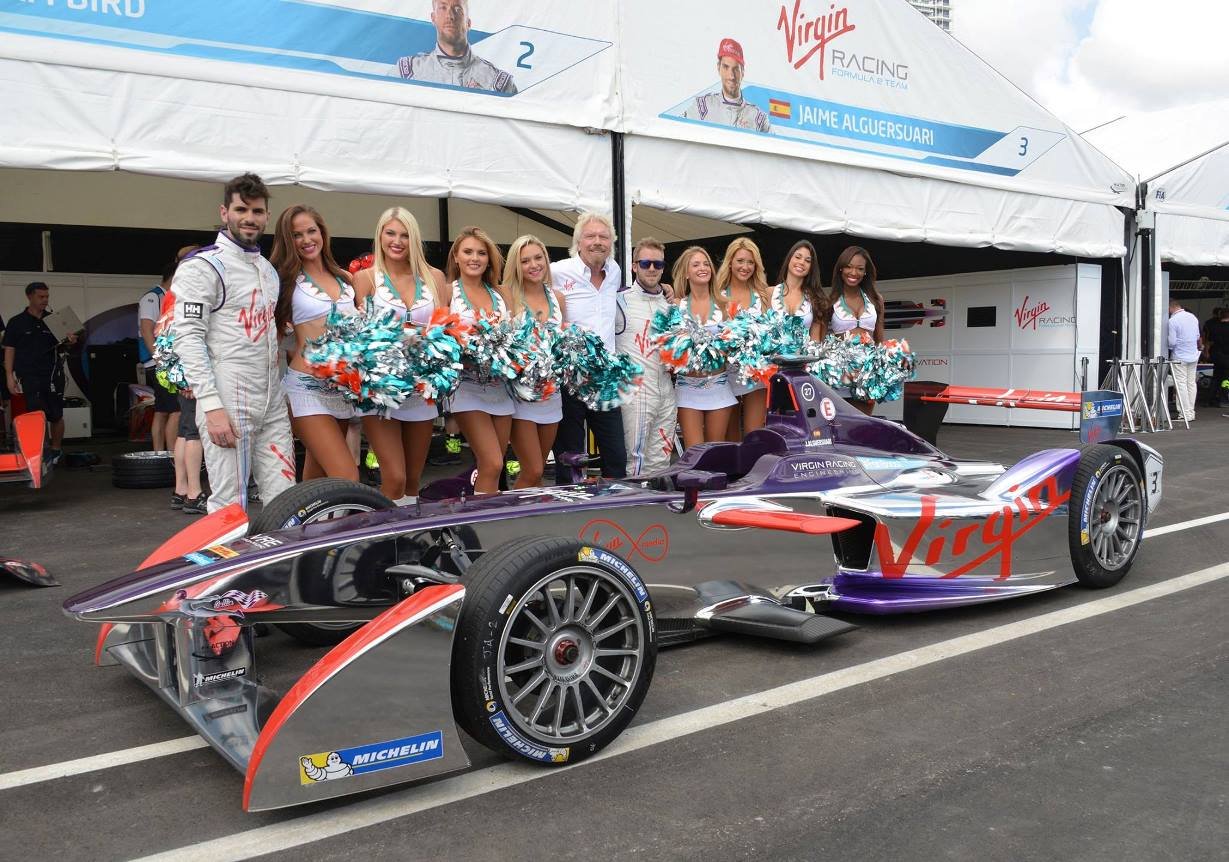 Image from Virgin Racing
20 years from now, sooty cities could be a thing of the past, and the places we live could be far cleaner and safer. It was great seeing so many kids around at the Miami ePrix – hopefully the first car they buy will be an electric car. There will come a day when they look back and think we were mad to be wasting our time sat in dirty cars in traffic jams.