I enjoyed a fascinating meeting with Jack Ma recently. We sat down over breakfast and he told me his story, which was filled with so many useful and amusing lessons that I barely had time to eat, I was scribbling down so many notes.
Jack's story is becoming increasingly well-known ever since his e-commerce start-up achieved the biggest ever IPO in history - $25 billion. But the lessons of this self-made man can apply to everyone. Jack grew up extremely poor, and he did not do well at school. He tried and failed to get into university three times.
Image from Virgin.com
When he finally made it into further education, he made sure to also spend time working practically. He was employed as a guide in China and learned from working hard and interacting with locals and tourists. He began to develop his own views on capitalism and entrepreneurship and saw the web as the future of business – he even tried to register the name Internet! As somebody who registered the name Virgin Galactic long before we had a spaceline, I appreciated his gumption.
Instead, inspired by the tales of Arabian nights, he settled on the name Alibaba, as it opens doors for small-to medium-sized companies. "We also registered the name 'Alimama' in case somebody wants to marry us!" he joked.
As he began trying to grow his business he travelled to Davos for the first time, where he heard somebody talking about online payments. He was told payments in that way were illegal in China, but he decided to go ahead and start investigating them for his business anyway. Ask forgiveness – not permission. To begin with they made no money, but after a while starting getting positive feedback and knew he was on the right track.
Jack's philosophy is all about personal connections, which also feeds into how he hires people. "Don't hire the most qualified, hire the craziest," he laughs. That sounds a smart strategy to me. You need people with different ideas to make a company tick, not just a bunch of yes men.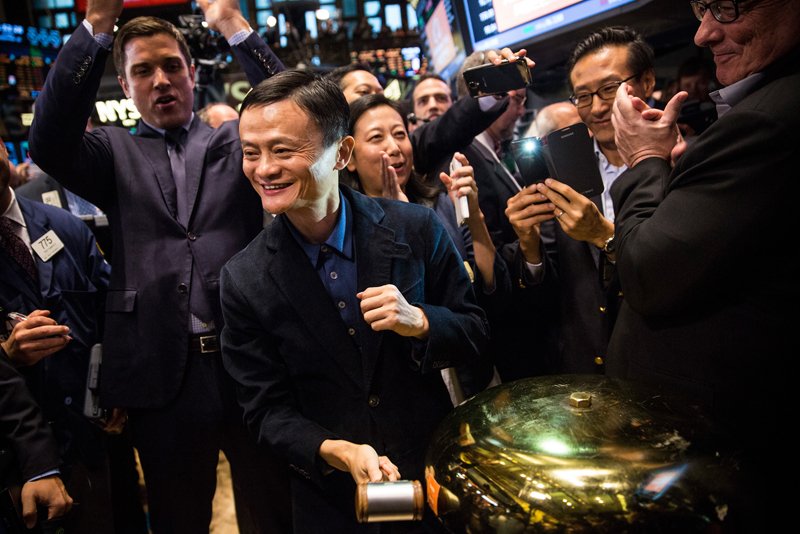 I agreed with Jack that the internet will create, not destroy jobs in the coming years. One of the most important tasks for humanity is to give everyone on earth the opportunity to get online, to unleash all of the untapped potential just waiting to be connected.
I love meeting with other entrepreneurs, sharing viewpoints and ideas, and learning new things. Jack's own story is a great example of how one never stops learning. I wake up every morning looking forward to what I am going to learn that day. If you are excited about what lies ahead, you are far more likely to make new discoveries.