As a vocal critic of the failed global war on drugs, I am always eager to learn from those places that are bold enough to experiment with different approaches to drug policy. One such place is the US state of Washington, where cannabis possession and use by those over 21 became legal in December 2012 and where cannabis products went on regulated sale in July 2014. A year on, first stats, compiled by the Drug Policy Alliance, have become available, and the numbers are impressive.
Image from Rebecca Bowring
Marijuana sales have generated over $80 million in tax revenues for the good people of Washington, and the state has saved further millions because it no longer needs to arrest and imprison people for minor drug offences. Between 2000 and 2010, Washington spent an estimated $200 million on cannabis enforcement. Just imagine how much of that money is now available for prevention, treatment and education, not to mention other programs where resources are urgently needed.
But just as importantly, the reform of Washington's drug laws has not caused the mayhem reform opponents and drug warriors predicted. Violent crime rates have actually been declining in Washington (to a 40-year low) and neither teenage cannabis use nor traffic fatalities have increased since the laws changed.
Image from Rebecca Bowring
To sum things up: Washington regulated, and all hell didn't break loose. The state is a great example of sensible drug policy rooted in the idea that only regulation will take control from criminal cartels and keep our children out of harm's way. And it makes for good economic policy, too. Colorado has experienced the same success as Washington, and I am certain similar policies in Oregon and Alaska will produce the same results.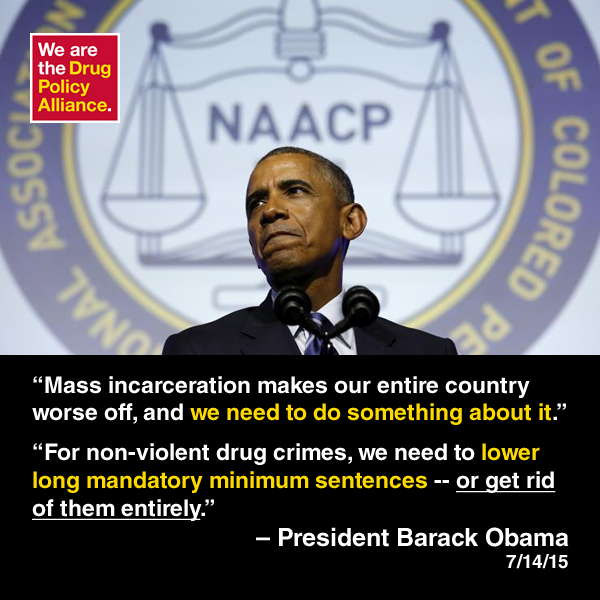 Image from Drug Policy Alliance
These are all very encouraging developments. And more positive change is on the horizon. We all know how failed drug policies are also responsible for the needless criminalization of millions of non-violent drug users around the world. Just this week, US President Obama commuted the sentences of 46 of them. "America is a nation of second chances," the President said. It's not just a second chance for those who struggle with the law, but also our second chance to get drug policy and criminal justice reform right – for a better America, and a better world.
Head over to the DPA to read the summary for Washington and find out more about their work.