Image from Young Enterprise
A nationwide competition for primary schools, the Fiver Challenge inspires creativity and develops enterprising attitudes and behaviours in young people. Each participant is given £5 start-up capital to set up mini businesses to create products or services they can then sell at a profit, while engaging with their local community. I keep a close eye of the event every year, interested in watching how the next generation are embracing the entrepreneurial spirit. In my opinion, the younger you start out as an entrepreneur the better!
This year a huge 31,834 students took part in the Fiver Challenge, and once again I was blown away by the resourcefulness, talent and purpose of the student entrepreneurs involved.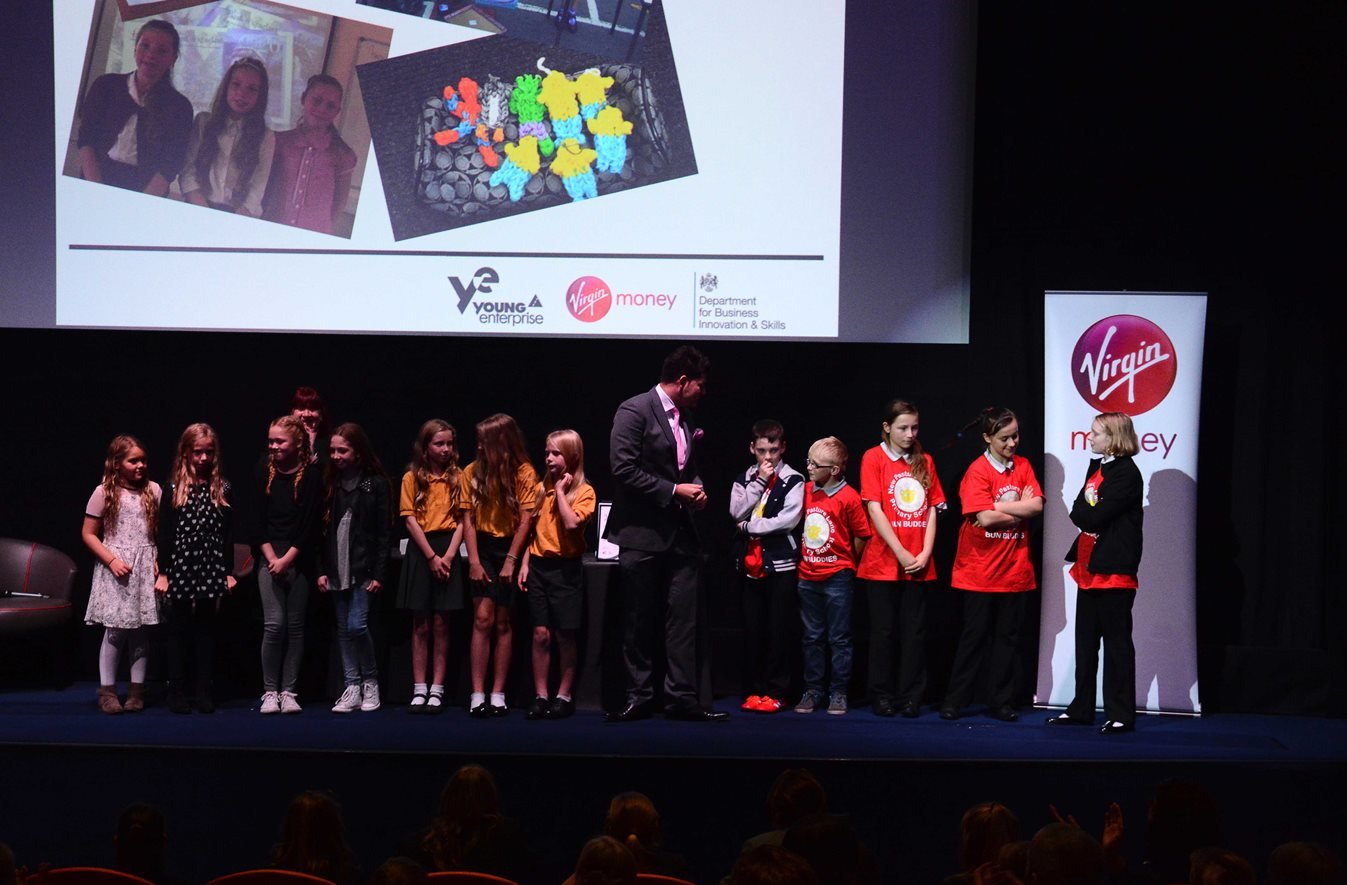 Image from Young Enterprise
Temple Meadow Primary School of Black Country won Best Group in the 5–8 years age category, by selling healthy snacks under the name of Sprinkles and Crystals. With Virgin-like marketing flair, the kids creatively advertised and promoted their products and attracted buyers to their Sports Day stall. Not only did Sprinkles and Crystals turn a noteworthy profit, but the operation was carried out with purpose – the team plans to use their profit to buy new cooking equipment to promote healthy cooking and eating within their school.
Another excellent example of using business as a force for good came from The Meadows Montessori in Suffolk, who, under the name The Flower Pot Men, chose to sell vegetable plants and seedlings to promote healthy eating for children. The boys donated their profit to their school to create a garden for quiet play and relaxation, and as a result won the Best Community Engagement category for 9-11 year olds.
Image from Young Enterprise
I was particularly impressed by Lorna from The Roseland Community College in Cornwall, who rightfully won the Most Inspiring Individual category for 9-11 year olds with her Lovely Locks creations. Lorna put sustainability at the forefront of her project, making hair accessories from recycled school uniform. Her scrunchies, hair bows and hair clips were in such demand that her school changed its "no fashionable hair accessories" rule to allow the girls to wear her creations. Placing purpose on par with profit, Lorna donated her takings to a local childrens' hospice.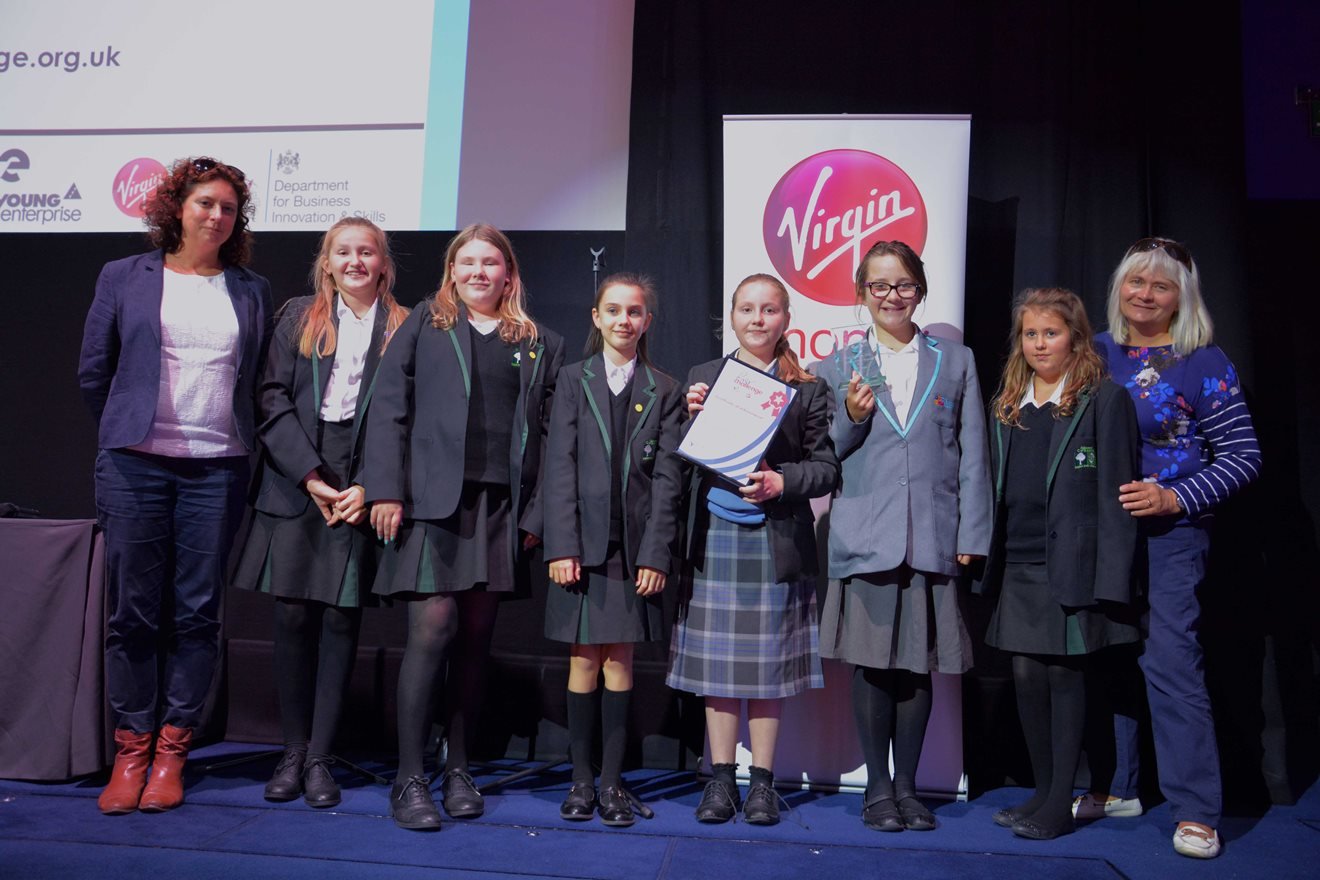 Image from Young Enterprise
Congratulations to all winners and to every student and school that participated in this year's event. As you can see from the Fiver Challenge, there's so much impact you can make with just £5 – both in terms of profit and purpose.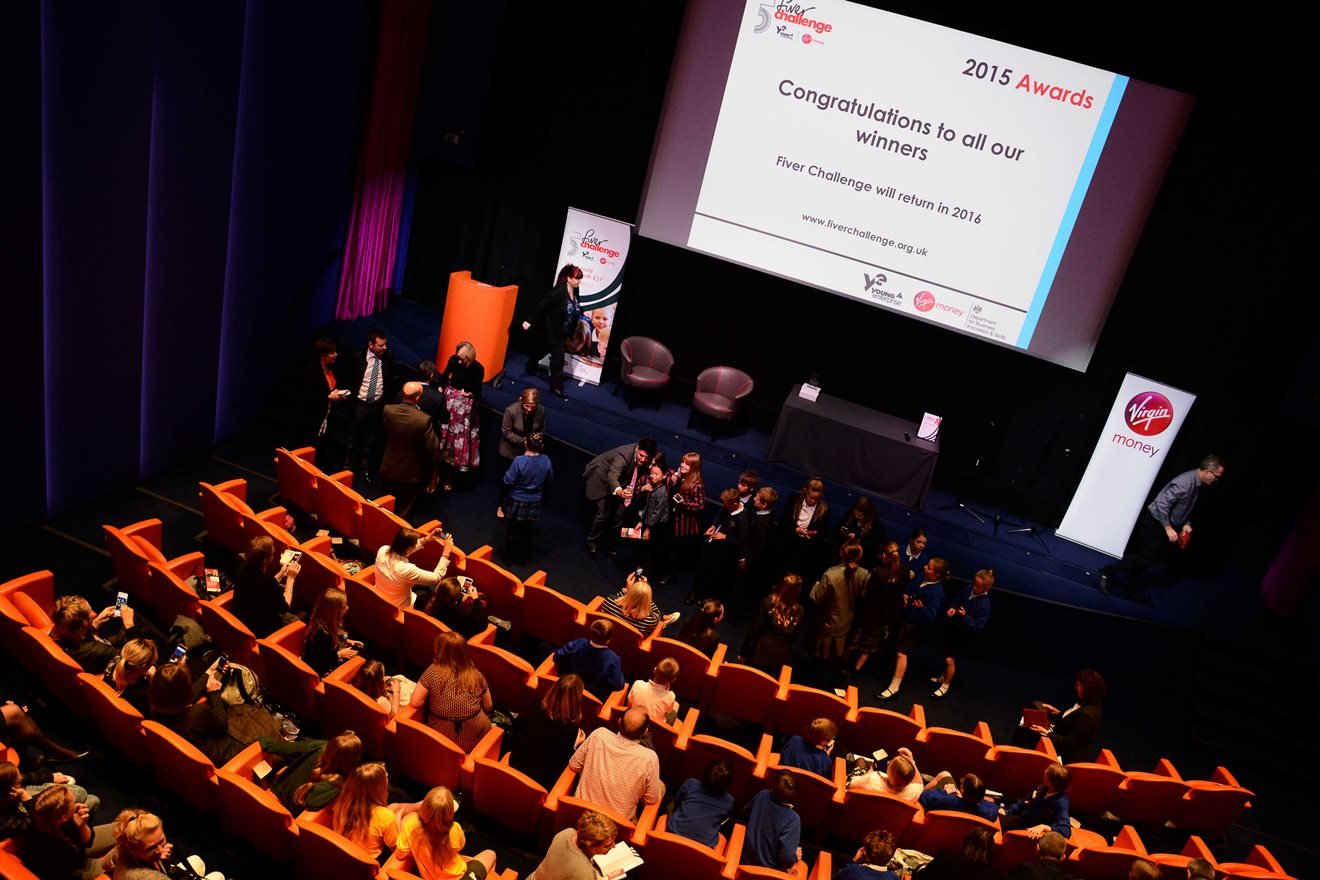 Image from Young Enterprise
That ticks off challenge number six of my #ChallengeRichard quest. Don't forgot to keep sending in your challenges.