Every day is a new opportunity to change business for good. But there are few better platforms to do so than the past week, where thousands of people have come together in New York to try to make a positive difference in the world. I've spent my time supporting the launch of the Global Goals, rockin' in the free world at the Global Citizen concert, discussing criminal justice, debating innovation at the Clinton Global Initiative, outlining my vision for a sustainable future at the UN, and much more.
Image from Virgin.com
The most positive outcome from Climate Week is the US and China's sweeping international commitment to take concerted action on climate change. As the two largest economies and emitters, this could represent a huge leap forward in addressing the biggest problem facing the world today.
Image from We Mean Business
Head over to Rocky Mountain Institute's blog for more details on the ambitious plans from the US and China, including China's commitment to create the world's largest carbon-market, the US pledging to reduce carbon generation on its grid and a joint commitment to ongoing research into global warming solutions. This is the second time in two years that President Obama and President Xi have made groundbreaking climate announcements together, but this is the first time they have focused upon how to implement their commitments. Reaching these ambitious goals and measuring progress will take great compliance and transparency on all sides, but it can be done.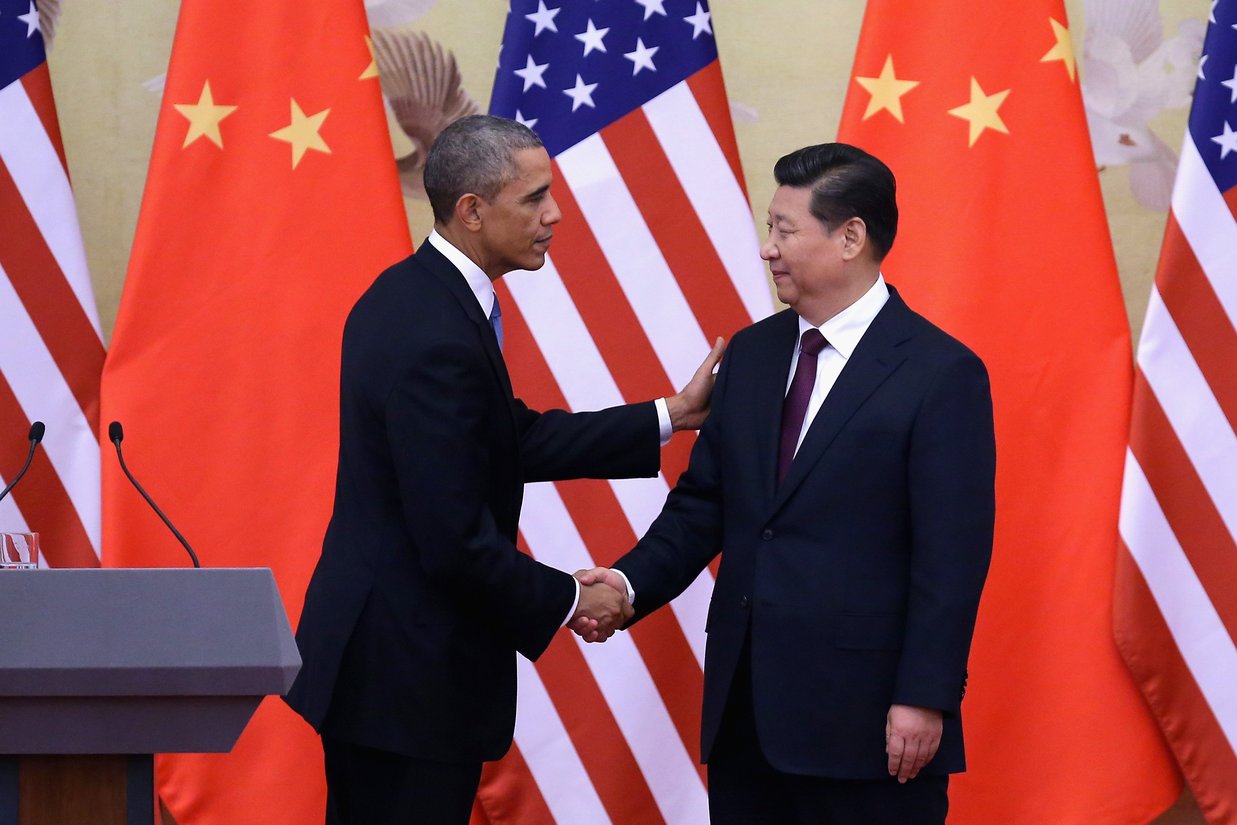 This joint announcement by China and the US should send a fresh signal to countries, to come to Paris with clear actionable plans, and to the business world, to act on climate. Virgin recently announced, along with other members of the B Team, that we're aspiring to achieve Net Zero by 2050. Strong action from governments will only help the private sector to achieve this and lift billions of people out of poverty in the process. It also sends a huge sign to the rest of the world's leaders ahead of the Paris COP that everyone expects strong international action at the pivotal climate conference. It clearly sets an aspiration for the Paris COP to move from national emissions reduction commitments to practical country-level actions.
Image from Global Citizen
It is so exciting to see individual advocacy, people power, business coalitions, governments – everyone from the Global Citizen festival crowd to the Pope – calling for climate change action. As RMI and the Carbon War Room stated: "The message is clear: the time for talking about climate is over. The two largest economies and emitters must lead in action."
Image from Rocky Mountain Institute
I am a big believer in the power of positivity, and think that tackling climate change should be seen as an opportunity, rather than an obstacle. For example, it's why I believe Volkswagon's emissions-rigging scandal could be seen as a chance for industry to embrace the future and invest in clean vehicle innovations. If we're going to get to a carbon neutral 2050, we all need to work together to advance the low-carbon economy – every country, every business, every individual. It's an opportunity I couldn't be more excited about.