It's impossible not to be both shattered and angered by this week's images of thousands of Syrians – men and women, the elderly, young children – trying to cross Turkey's border in a desperate attempt to escape the fighting that engulfed their home town of Tal Abyad.
From European shores to African refugee camps, every week now, it seems, we are confronted with more harrowing scenes of human suffering, as entire populations are uprooted, driven from their homes, separated from friends and family. With millions fleeing from armed conflict, injustice, persecution and poverty, the world is facing what Amnesty International has called the worst refugee crisis since World War II.
World Refugee Day: where is our empathy?

World Refugee Day is a chance to show compassion and solidarity with our fellow human beings. Many of the 100,000+ people who have risked their lives crossing the Mediterranean are refugees, fleeing violence and conflict. World Refugee Day is a chance for leadership. It is a chance to give refugees our support.

Posted by The Elders on Friday, June 19, 2015
On the eve of World Refugee Day (June 20th), there are now more than 50 million people across the globe that UNHCR counts as refugees, asylum seekers and internally displaced persons. But as Turkey, Pakistan and Lebanon have become hosts to more than 30 per cent of the global refugee population, I am saddened to see how anti-refugee and anti-immigrant rhetoric is gaining support in many of the world's richest nations. From Denmark to the UK, politicians are pandering to unfounded anxieties and exaggerated fears, willing to cast basic humanitarian principles into the wind. To those hanging on to dear life on a small raft in the Mediterranean or a mountain pass in the Hindu Kush, this rhetoric must add insult to injury. This is not just a humanitarian crisis, it is also a moral one.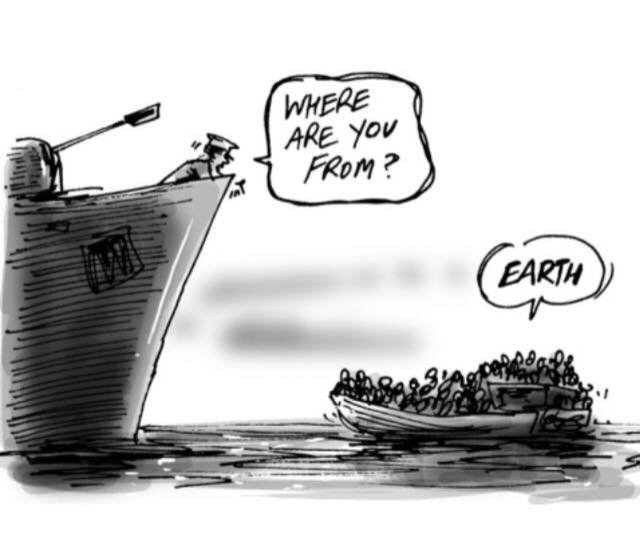 Cartoon by Simon Kneebone, orginally published in Australian Options.
Leaving aside what I'd consider a non-negotiable duty of governments and the international community to protect all people from harm, it is worth remembering the contribution that refugees have made to societies through the ages.
Albert Einstein, former Secretary of State Madeleine Albright and Olympic medallist Meb Keflezighi all came to the US as refugees. So did artists M.I.A and Rita Ora in the UK.
And who would have thought that our beloved fish and chips were introduced by Jewish refugees coming from Portugal in the 17th century.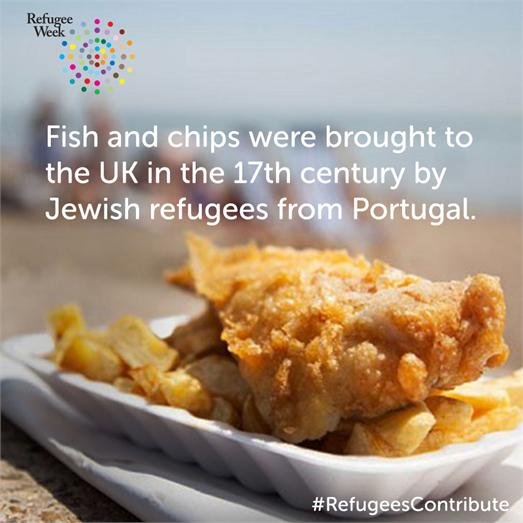 Image from Refugee Week
There are cities in the world like Detroit that need more people, have got empty buildings, and have the opportunity to welcome more refugees to settle there. When I was in Detroit last week I spoke with Mayor Mike Duggan about this. He said he would welcome Syrian (and other) refugees with open arms, and was willing to talk to President Obama to try to get permission to take them into his city. There are previous examples where this has worked extremely well, such as when Vancouver welcomed an influx of refugees from Hong Kong and the economy went from strength to strength.
Mike understands the enormously positive role refugees can play. When given encouragement and support to rebuild their lives, refugees often develop enormous creativity and entrepreneurial spirit that can do wonders in their host communities. But to be absolutely clear, utility should never be our guiding principle. Real human need should. There shouldn't be a question about it. The idea of refugees having to live on the streets while people debate whether or not to take them in is not human. If any one of us had to flee our country we would expect to be helped. Therefore it is only right that countries around the world offer their support in these situations. We have to be human.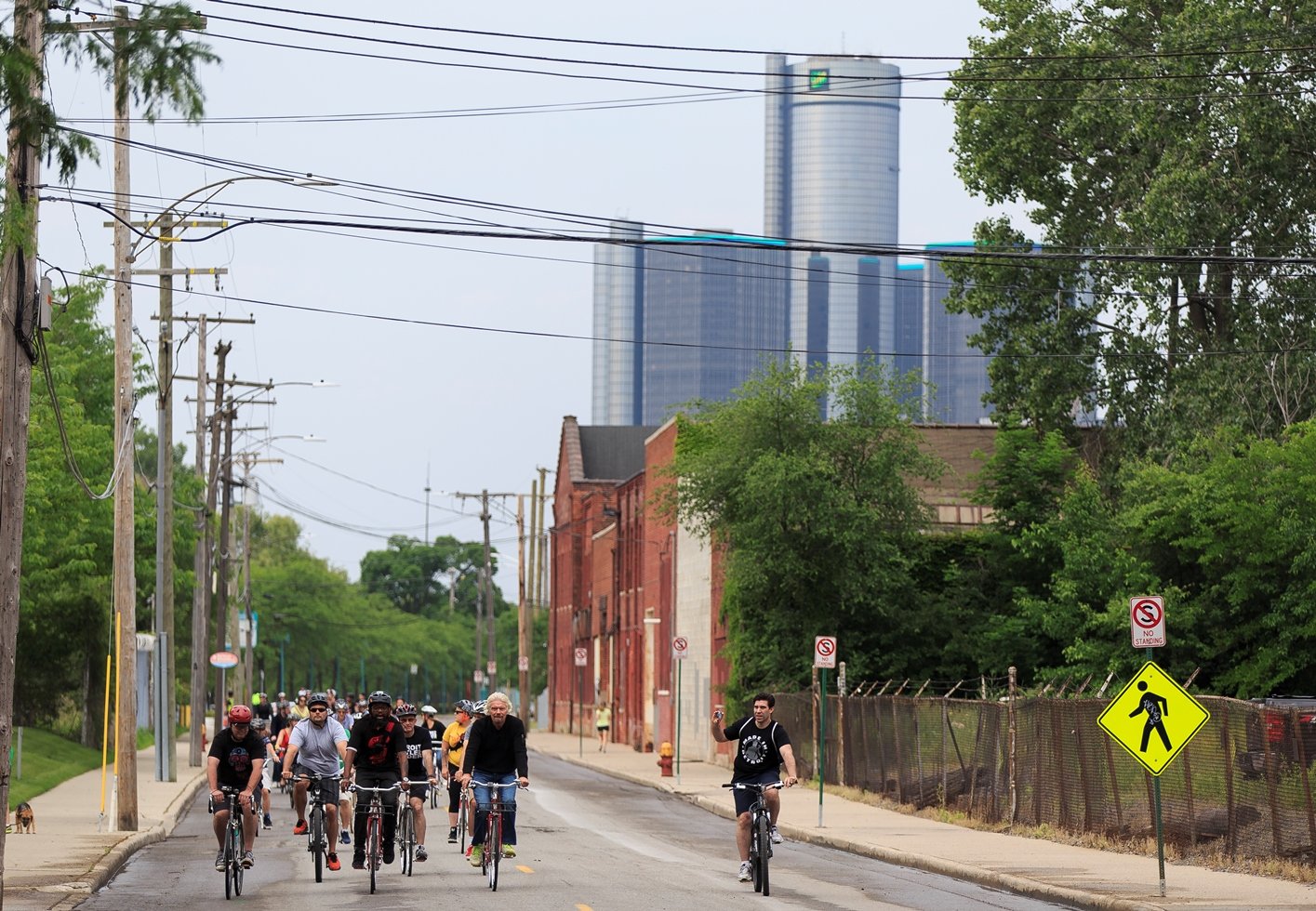 Image from Virgin Atlantic
But World Refugee Day is also an opportunity to reflect on the reasons why people become refugees in the first place. Perhaps this is a good moment to read the encyclical released by Pope Francis yesterday. While primarily concerned with our impact on the environment and the threat of climate change, the Pope leaves no doubt about the interconnectedness of the global challenges we face, and I agree.
Already, climate change and further environmental degradation are contributing to land erosion, rising sea levels, desertification and resource scarcity (especially water). All of these issues are just a step away from social unrest and armed conflict. If the plight of the world's refugees matters to us, fighting climate change and being better stewards of the natural world may be good starting points.
Hop over to Refugee Week to learn how refugees have been contributing to making Britain great for centuries.
Support the work of the UNHCR – the UN refugee agency.
Support the International Rescue Committee.