Yesterday marked 40 years since Steven Spielberg's classic film Jaws was released. It is a thrilling film, and changed cinema forever – but it also led to massive misunderstanding of sharks.
Sharks are beautiful, intelligent creatures that have been on the planet for a lot longer than humans - 440 million years in fact. Shark attacks are exceedingly rare – as shown by the consistently minuscule shark attack numbers year after year. Peter Benchley, who wrote 'Jaws', became an advocate of ocean and shark conservation saying that if he had to rewrite Jaws, the shark would be the victim, not the villain. The Benchley Awards are unique in acknowledging outstanding achievement each year across many sectors of society leading to the protection of our coasts and oceans. A few weeks ago, two Ocean Elders won awards : For Excellence in National Stewardship – HSH Prince Albert II of Monaco and or for Excellence in Exploration – Nainoa Thompson.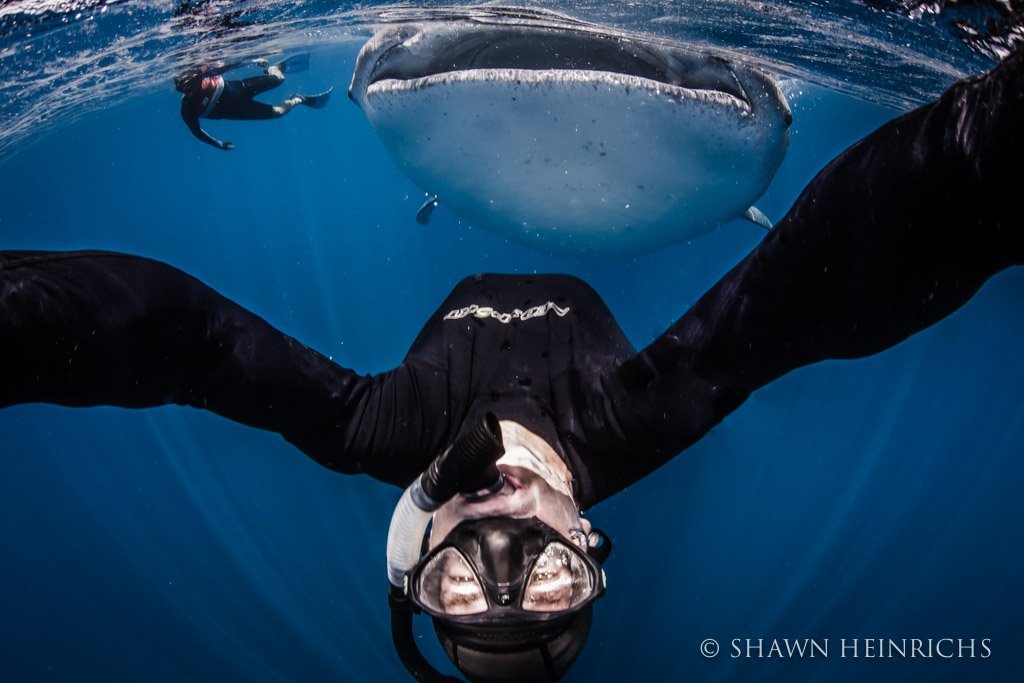 I have swum with sharks on many occasions and it is always a magical experience. These include great white sharks and tiger sharks – those most feared by people. Last year, shark expert Dr Neil Hammerschlag told us there have only been 100 bites from tiger sharks on humans since records began. 71 were non-fatal, 29 fatal, equalling 0.2 per year. In contrast, there are more than 1038 human bites on humans in New York city per year.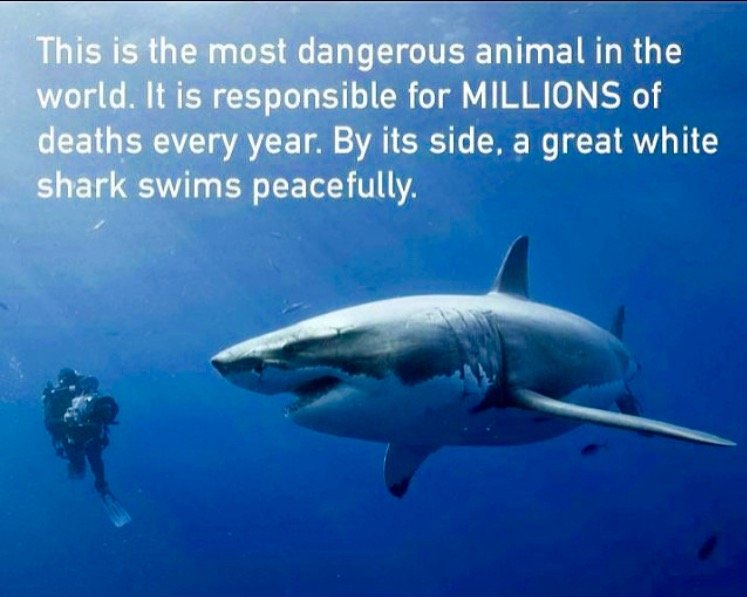 A staggering 100 million sharks are killed every year by humans, with most of these going to make shark fin soup. A recent study even revealed that eating shark fin soup could increase the likelihood of developing neurodegenerative diseases like Alzheimer's. As WildAid explain, when the buying stops, the killing can too. In addition, we need to create more shark sanctuaries and introduce global protections too.
Image by Shawn Heinrichs
While being scared out of your seat by a fictional film is all well and good, in reality there is no reason whatsoever for humans to kill sharks. As the image explains: This is the most dangerous animal in the world. It is responsible for millions of deaths every year. By its side, a great white shark swims peacefully.
Head over to WildAid to find out more about the campaign to stop the killing of sharks or find out more about the magic of shark science from the Bimini sharklab.