There's no secret recipe for success. However, great opportunities are presented when you push yourself, take risks and live life to the fullest.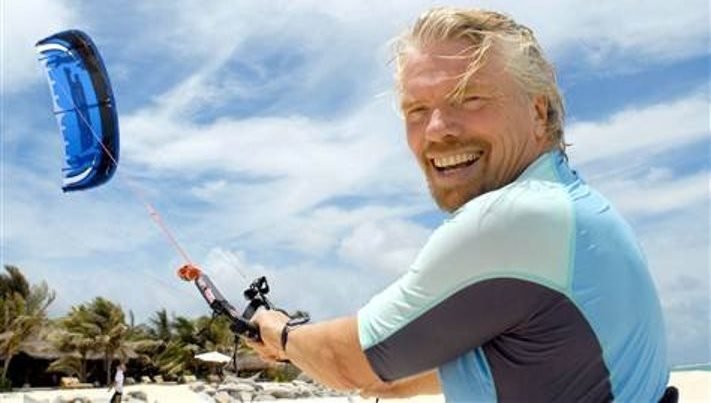 Following this formula, we have welcomed MaiTai Global – a non-profit community of extraordinary entrepreneurs, innovators and athletes, who pool their energy, networks and resources to help each other achieve professional success – to Necker Island for a number of years.
This year, the MaiTai team created a special competition to find the most exciting new tech companies in the world: the Extreme Tech Challenge (XTC). This month, we welcomed the XTC finalists to Necker too.
Combining kitesurfing, networking and workshops, Necker MaiTai is action-packed. The opposite of a dry business summit, everyone involved is challenged to push the limits of work and play, to the point that innovation and fun flows in abundance. It's always one of my favourite events, and this year it proved to exceed my expectations, as it came with the added bonus of the (XTC) finals.
Image from MaiTai Global
Image from MaiTai Global
Image from MaiTai Global
Following the XTC semi-finals, held at the Consumer Electronic Show in Las Vegas in January, three finalists – Breathometer, Doctor on Demand and Wanderu – won the opportunity to join us on Necker to pitch to a panel of judges, including yours truly; Samsung SSIC President, Young Sohn; and Director of Engineering at Facebook, Lars Rasmussen.
Image from MaiTai Global
Bringing the top three XTC contestants to Necker was an inspired idea. They delivered such wonderfully thought-provoking pitches, it was impossible to decide on just one winner.
Both Breathometer and Doctor on Demand were so convincing that we had no choice but to award them a tie for first place.
My personal favourite, bus scheduling app, Wanderu came in third, but piqued my interest so much that they earned my personal interest as an investment candidate.
Image from MaiTai Global
Image from MaiTai Global
Image from MaiTai Global
Thanks to XTC and MaiTai Global co-founders, Bill Tai and Susi Mai; XTC Executive Director, Kym McNicholas, and the XTC finalists and those that joined us. It's amazing what can be achieved when you bring together people from different backgrounds, with mixed experience and interests, in an environment that caters for the extreme with fun challenges and a different take on business.
Image from MaiTai Global
I encourage all entrepreneurs to take a leaf out of MaiTai's book, and push the limits to become the best you can be – your extreme self.
Find out more about MaiTai Global and the Extreme Tech Challenge.
- Music in video by: Overwerk