If you were due to give birth to your child today, would you go to work? That's exactly what Julia Tizard from Virgin Galactic did!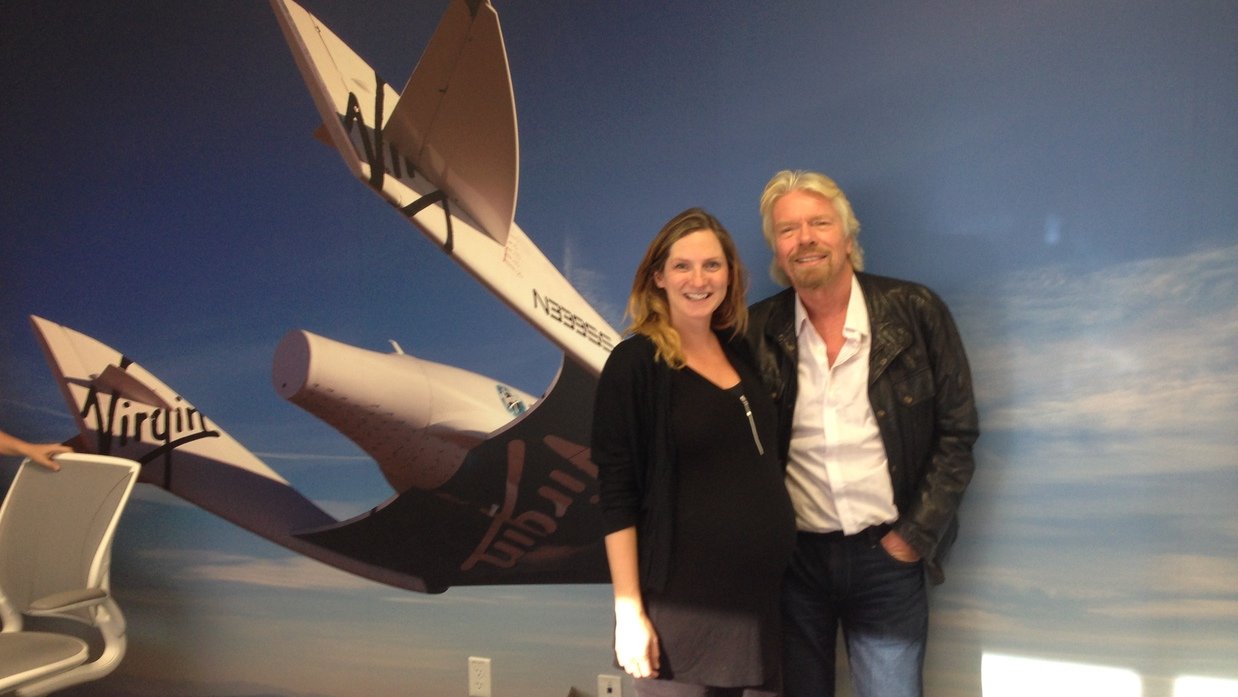 Image by Greg Rose
10 years ago, SpaceShipOne won the Ansari XPRIZE and kick-started the whole journey of Virgin Galactic. It was a pivotal moment for everyone who has ever dreamed of going to space – none more so than Julia.

Back then she was still a student, finishing off her PHD in astrophysics. She was over in Vancouver for a conference, but she really wanted to be in Mojave to see the Ansari XPRIZE-winning Suborbital Spaceflight.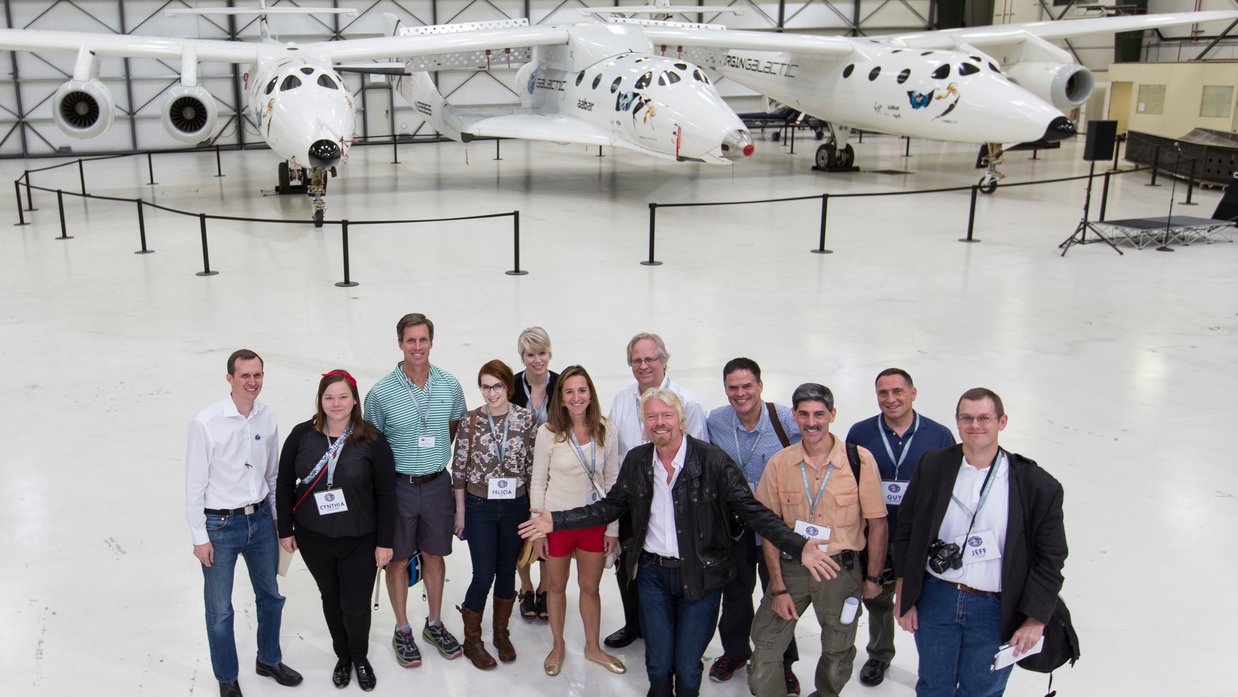 So she dropped everything, ditched the conference, jumped on a plane to Los Angeles, hired a car with some friends and drove to Mojave.
Image by Virgin Galactic
They slept cramped up in the car and waited for dawn. Then, they experienced the life-changing moment of watching SpaceShipOne win the XPRIZE.
Julia already knew she wanted to work in the space industry, and from that moment she also knew she wanted to work for our new company, Virgin Galactic. She finished her PHD and began six months of constant hassling of everybody at Virgin to get her a job.
Image from Virgin Galactic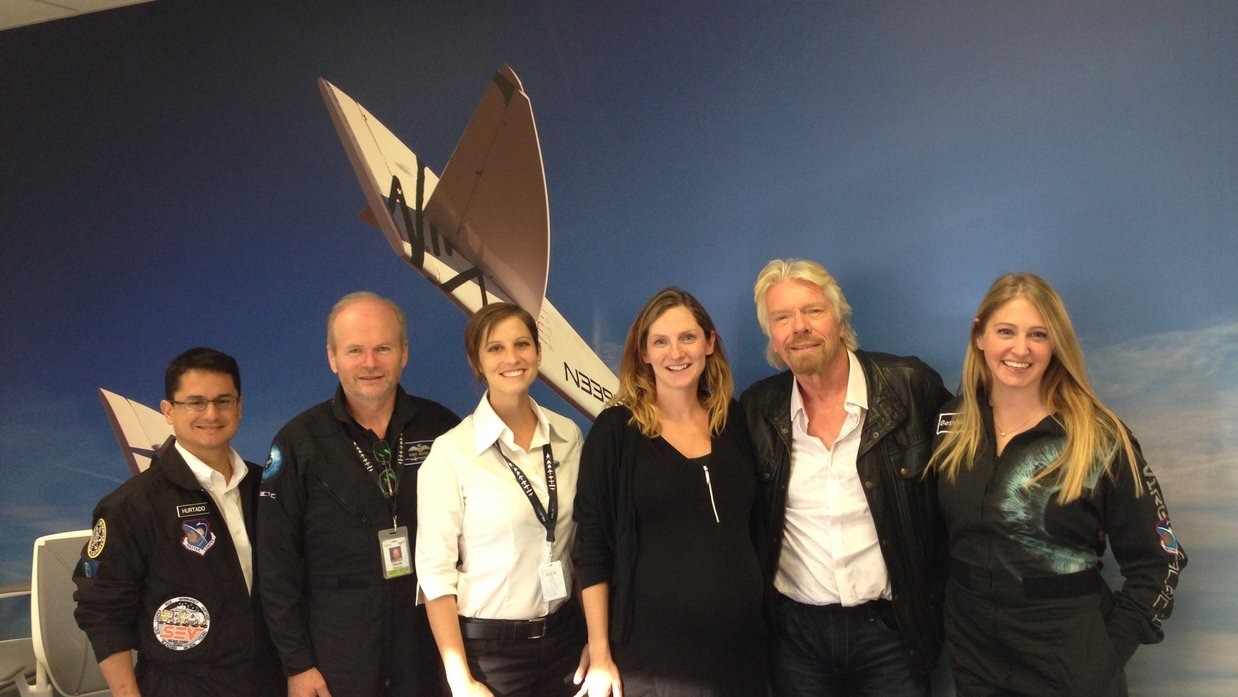 Image by Greg Rose
Her persistence and talent shone though, and she joined the burgeoning team. A decade later, she is doing a tremendous job as our Operations Manager.
Virgin Galactic is the only place Julia has ever worked. So when we were in town to celebrate the tenth anniversary of the XPRIZE flight, there was no way she was missing out on the fun. Despite being due to give birth that very date, she joined us for the whole day.
Julia typifies the commitment, expertise and team spirit that runs through our company. She's now given birth to Harrison Hunter, a delighted baby boy.
Congratulations to Julia and her partner Morgan Hunter, I'm sure little Harrison will go to space one day too!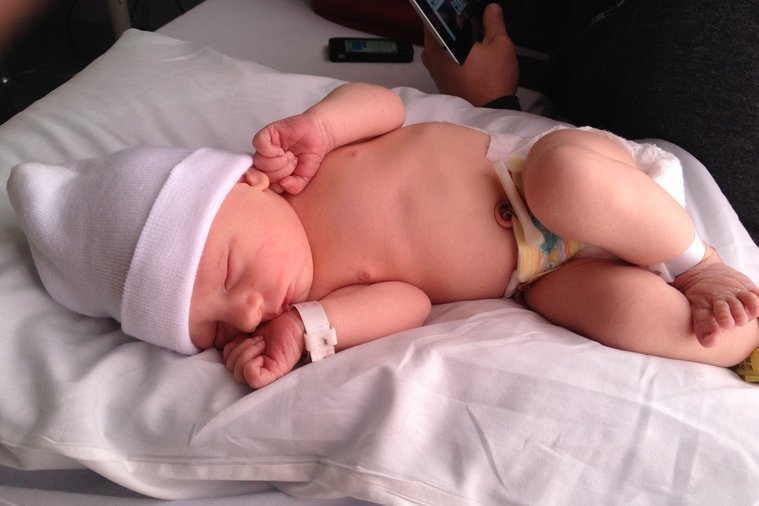 Image from Harrison Tizard