In South Africa alone, the number of rhinos murdered for their horns increased from 13 in 2007 to more than 1200 in 2014. So far this year, around 750 animals have been killed.

At this rate, experts fear rhino deaths will pass births in a few years' time, putting the amazing white rhino on the same trajectory to extinction as its northern and Javanese cousins, which are already critically endangered. When is it going to stop?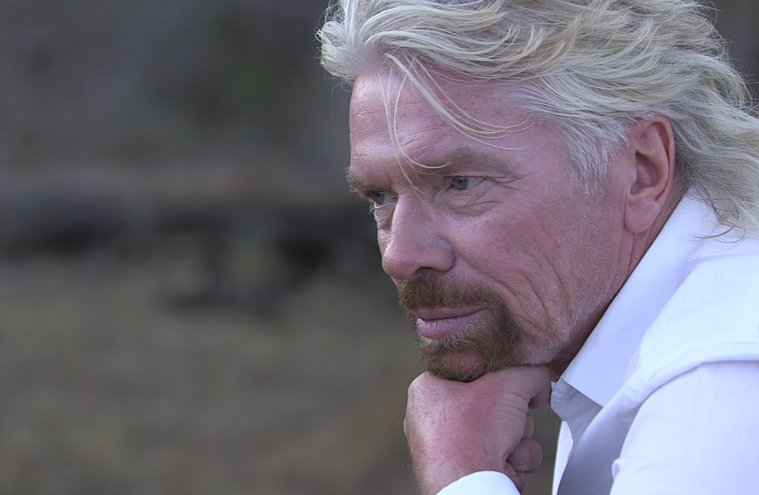 Image from Virgin.com

I spend a few weeks every year in our beautiful Ulusaba game reserve, which borders Krüger National Park - the ground zero of the poaching crisis. Not too long ago, I saw a rhino that had been fatally shot by poachers, together with its calf, its horn brutally cut out of its head. It's an image that has been permanently etched into my mind. As someone who cherishes the amazing diversity of the planet's wildlife, it is heartbreaking to see these animals dead.

At Krüger, poachers - equipped with GPS, modern weaponry and occasionally even helicopters - enter the park from neighbouring Mozambique, go about their brutal business and disappear as quickly as they arrived. While the South African government has stepped up its response and made more arrests than before, the conviction rate of poachers across the African continent is still disproportionately low. Despite a few high-profile cases here and there, the low probability of a prison sentence is not a sufficient disincentive, especially given the price paid for a rhino horn on the illegal wildlife market.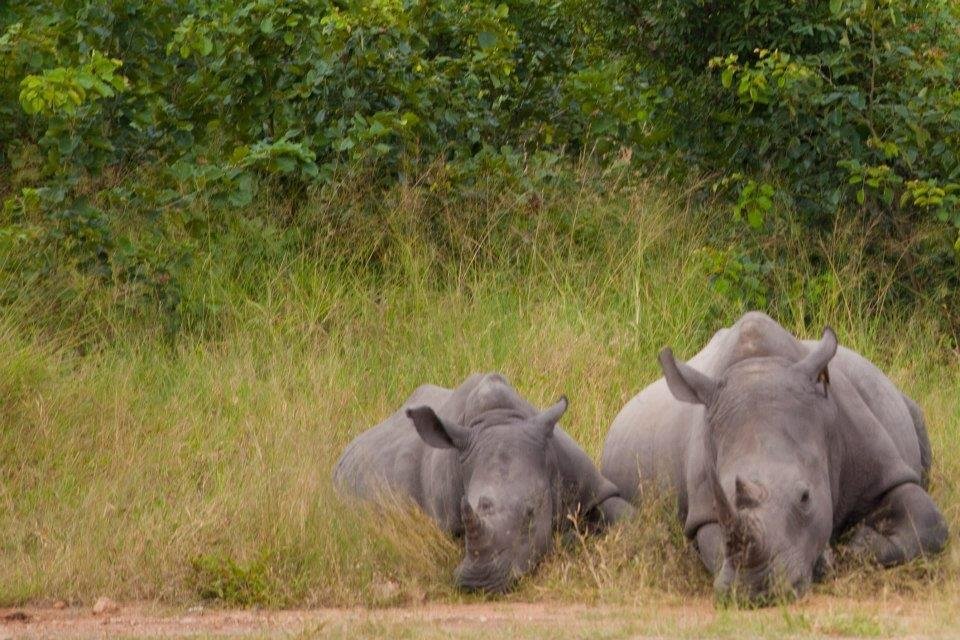 Image by Matthias Stausberg
To understand the full extent of this crisis, we have to look at the bigger picture - the global supply chain that extends from Africa's embattled national parks through transhipment point to the end consumer in Asian markets. More than ever before, I believe the only way to end the killing is to tackle the issue from both ends: empowering and supporting park rangers; strengthening law enforcement and the criminal justice system; tackling corruption; increased international collaboration to go after wildlife traffickers; and awareness-raising among end consumers.
Just last week, I visited Vietnam for the first time. It's a beautiful country, and the hospitality, generosity and energy of its people made a lasting impression on me. Sadly, Vietnam is known as the main consumer market for rhino horn; cherished for medical properties that simply do not exist and also increasingly as a status symbol.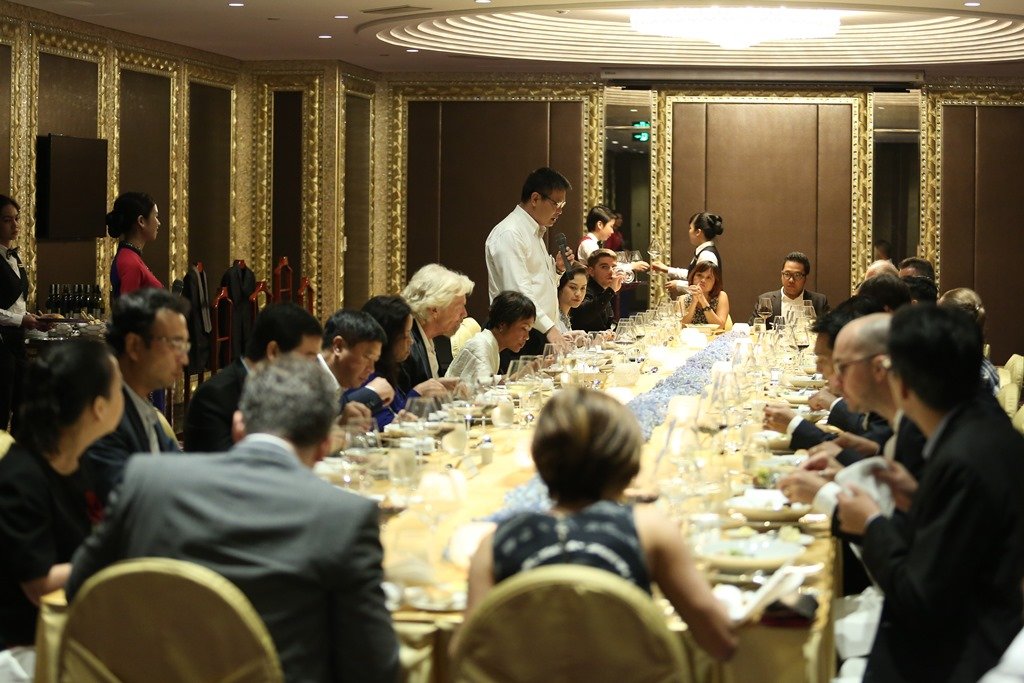 Image from WildAid
While in Ho-Chi-Minh City, I attended a dinner of Vietnamese business leaders, organised by WildAid, the African Wildlife Foundation, the Wildlife Conservation Society, and CHANGE. Listening to 25 of the country's leading entrepreneurs around the table, I quickly learned how much the issue has already become part of a national conversation - one that has caused great embarrassment for a country of 90 million people that is rapidly entering the global market. But change is difficult to come by, stifled by a lack of interest in conservation issues and also by insufficient enforcement. On the upside, as I learned over dinner, younger Vietnamese seem to understand the seriousness of the problem and no longer wish to be associated with these harmful habits.
Thankfully, those in the room last week all pledged to never buy, use or gift rhino horn - hopefully marking the starting point of a national conservation movement, led by business, that will turn the tide.

Over the next few months, I'll be campaigning more to save this magnificent species from harm. Watch this space. In the meantime, head over to www.worldrhinoday.org to see what you can do to help.

Visit WildAid, to learn more about "Stop using Rhino Horn" and visit United for Wildlife.
For our Vietnamese readers:
Giải quyết khủng hoảng săn trộm tê giác từ cả 2 phía
Ở Nam Phi, số lượng tê giác bị giết để lấy sừng tăng vọt từ 13 con vào năm 2007 lên đến hơn 1200 con năm 2014. Đến thời điểm này đã có khoảng 750 con tê giác bị giết.
Với tốc độ này, các chuyên gia lo sợ rằng số lượng tê giác bị giết sẽ vượt quá số lượng được sinh ra trong một vài năm tới, dẫn đến khả năng cao là loài tê giác trắng cũng sẽ bị tuyệt chủng giống như người anh em tê giác Java. Khi nào thì việc giết chóc này mới dừng lại?
Hằng năm, tôi thường dành ra một vài tuần ở khu nghỉ dưỡng Ulusaba(Ulusaba Private Game Reserve) nằm ngay cạnh Vườn quốc gia Kruger, Nam Phi – trọng điểm của nạn săn trộm. Cách đây không lâu, tôi đã tận mắt chứng kiến một con tê giác bị bắn chết bởi những kẻ săn trộm. Sừng của nó bị cắt vô cùng tàn nhẫn. Hình ảnh này sẽ vĩnh viễn khắc sâu trong tâm trí tôi. Vì rất yêu sự đa dạng tuyệt vời của các loài động vật hoang dã trên hành tinh này, tôi thấy rất đau lòng khi phải tận mắt nhìn những con vật này bị giết.
Tại Kruger, những kẻ săn trộm từ nước láng giềng Mozambique, được trang bị GPS, vũ khí hiện đại và đôi khi còn có cả máy bay trực thăng, phi thẳng vào vườn quốc gia này và thực hiện "công việc kinh doanh" tàn nhẫn của họ và rồi biến mất nhanh chóng như lúc đến. Trong khi chính phủ Nam Phi đã tăng cường các biện pháp đối phó cũng như thực hiện nhiều vụ bắt giữ hơn trước, nhưng tỷ lệ kết án, buộc tội đối với các kẻ săn trộm này ở lục địa châu Phi vẫn khá thấp. Mặc dù trong một vài vụ nghiêm trọng, bọn săn trộm cũng bị bỏ tù nhưng rất ít và không đủ răn đe, đặc biệt so với cái giá phải trả để sở hữu một chiếc sừng tê giác trên thị trường động vật hoang dã bất hợp pháp.
Để hiểu đầy đủ về quy mô của cuộc khủng hoảng này, chúng ta cần nhìn vào bức tranh toàn cảnh – chuỗi cung ứng toàn cầu kéo dài từ các vườn quốc gia ở Châu Phi, thông qua điểm trung chuyển để đến tay người tiêu dùng ở thị trường châu Á. Hơn bao giờ hết, tôi tin rằng cách duy nhất để chấm dứt nạn giết hại tê giác chính là giải quyết vấn đề ở cả 2 đầu của chuỗi cung ứng này: tăng cường khả năng và hỗ trợ cho các cán bộ kiểm lâm; tăng cường thực thi pháp luật và hệ thống tư pháp hình sự; chống tham nhũng; tăng cường hợp tác quốc tế để theo dõi các kẻ buôn bán động vật hoang dã; và nâng cao nhận thức của người tiêu dùng.
Chỉ mới tuần trước thôi, tôi đến thăm Việt Nam lần đầu tiên trong đời. Đó là một đất nước xinh đẹp, và chính sự hiếu khách, sự rộng lượng và năng lượng tràn trề của con người nơi đây đã thực sự để lại trong tôi một ấn tượng đẹp. Tuy nhiên, đáng buồn thay, Việt Nam được biết đến là một thị trường tiêu thị chính của sừng tê giác; vừa để làm thuốc – một loại thuốc chưa từng tồn tại - hoặc để trưng bày như một biểu tượng của sự giàu có và quyền lực.
Khi ở Thành phố Hồ Chí Minh, tôi đã tham dự bữa tối với các nhà lãnh đạo doanh nghiệp Việt Nam. Bữa tối này được tổ chức bởi WildAid, WCS và CHANGE. Được tiếp xúc và nói chuyện với 25 doanh nhân hàng đầu của Việt Nam ở bữa tối này, tôi hiểu được vấn đề này đã trở thành một phần của cuộc đối thoại quốc gia – gây ra sự bối rối và nỗi xấu hổ lớn cho một đất nước đang tiến vào thị trường toàn cầu với 90 triệu dân này. Tuy vậy, sự thay đổi thật sự là rất khó, bởi vấn đề bảo tồn chưa được quan tâm ở đây và việc thực thi pháp luật vẫn còn rất yếu. Cũng tại bữa tối này, tôi hiểu rằng thế hệ trẻ Việt Nam đã hiểu được mức độ nghiêm trọng của vấn đề này, và không muốn bị dính dáng, liên hệ với thói quen xấu và có hại này nữa.
May thay, các lãnh đạo doanh nghiệp ăn tối cùng tôi đã cam kết sẽ không bao giờ mua, sử dụng hay tặng sừng tê giác nữa – hy vọng đây là điểm khởi đầu của một phong trào bảo tồn quốc gia, do các doanh nghiệp tiên phong để đi đến những thay đổi lớn hơn.
Trong vài tháng tới, tôi sẽ vận động nhiều hơn để cứu lấy loài động vật nguy cấp này. Các bạn hãy ghé thăm trang web www.worldrhinoday.org để tìm hiểu và chung tay ủng hộ chúng tôi nhé.
Và hãy ghé thăm WildAid để tìm hiểu thêm về chiến dịch "Ngừng sử dụng Sừng tê" và thăm "United for Wildlife."!