Many of us breathed a sigh of relief on September 30th, when Richard Glossip – who has been languishing on Oklahoma's death row for 17 years – was granted a last-minute stay of execution, following the State's realisation that there had been a mix-up involving the drugs needed according to Oklahoma's execution protocol. A growing community of supporters had raised concern that Oklahoma may be about to execute an innocent man, given that no physical evidence links Glossip to the crime for which he was convicted.
The very next day, the State of Oklahoma went even further and issued an indefinite stay of all pending executions, until at least 150 days after an internal investigation launched by the Attorney-General has shone a light on what exactly happened in September – and also in January, when Charles Warner, another death row inmate, was executed with the same, wrong drug.
For Richard Glossip, the stay has offered much-needed relief in a seemingly never-ending ordeal that tells us so much about what is wrong with the US criminal justice system today.
But it won't set him free. The fight for his full exoneration is far from over, and I have nothing but admiration for his defence teams who have been working so hard to collect further evidence that could eventually allow him to have another day in court and demonstrate his innocence. As so many others, from Sister Helen Prejean to Susan Sarandon and countless Oklahomans of all walks of life, I am confident that day will come.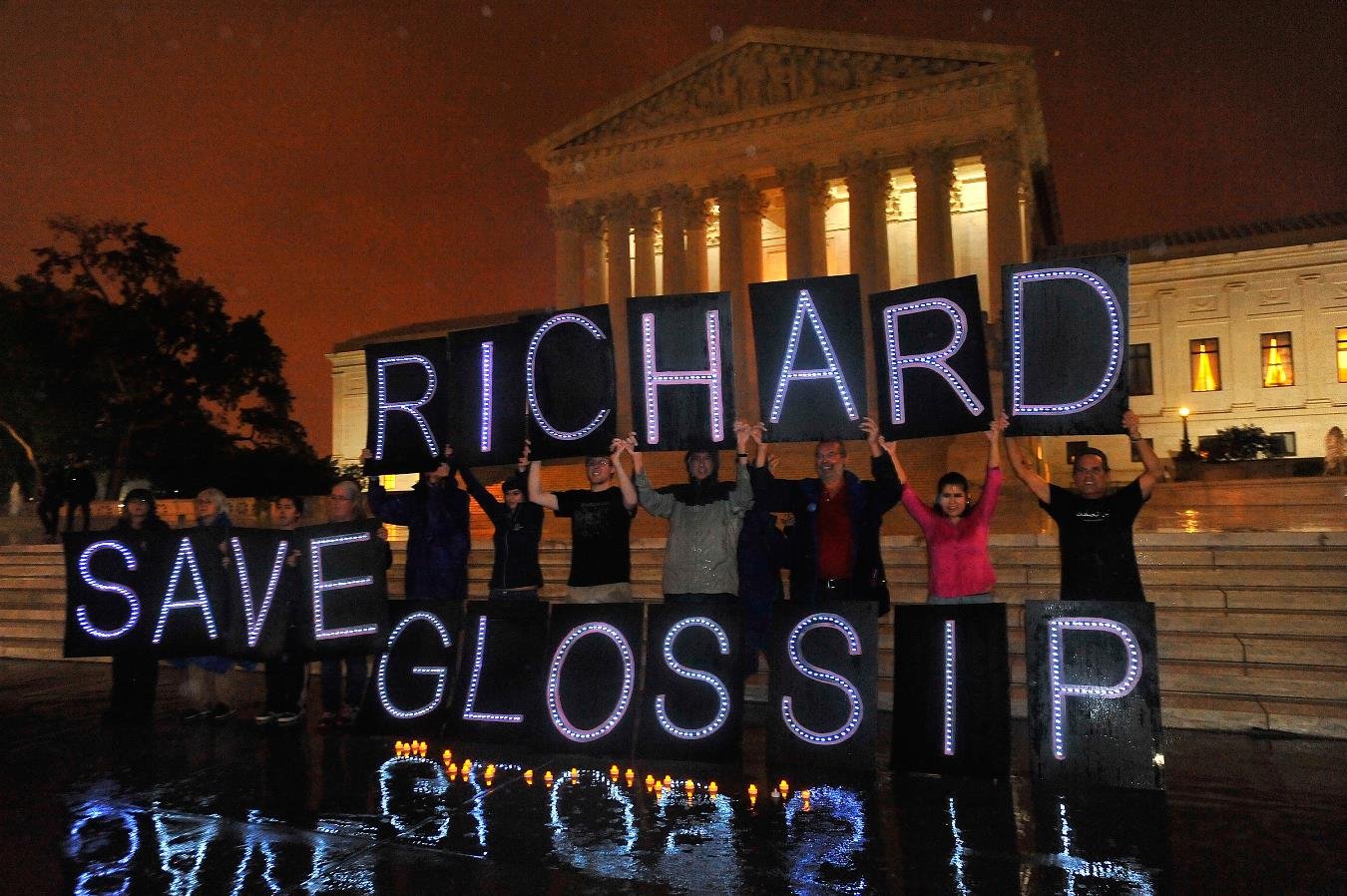 Just two weeks ago, I had a chance to speak with Richard Glossip over the phone for nearly an hour. The man I talked to was a man full of hope and optimism and without a trace of bitterness or fear. It's hard to understand what he has been through, after having been served his last meal, twice, all but certain that his final moment had come. Remarkably, the second time around, he ordered pizza, and because of a two-for-one deal, offered to share it with his guards.
Image from Virgin.com
Richard has never once considered accepting a plea bargain in exchange for a life sentence, even though it was offered to him. Unwavering, he insists on his innocence. Listening to his version of the story and learning of the sequence of injustices that have kept him on death row – many of them corroborated - I am more convinced than ever that he needs to be released. Finality of justice must never prevail over fairness, and fairness is what Richard Glossip deserves. We must do all we can to ensure his case his not forgotten.