It was great to see Ben Ainslie sailing past Necker Island as he enjoyed his honeymoon with his delightful new wife Georgie Thompson. Seeing as Ben is one of the greatest sailors of all time, what we didn't except to see was his boat getting into trouble!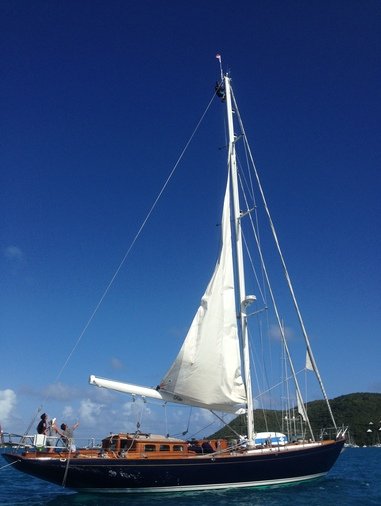 Ben is the most successful sailor in Olympic history, winning medals at five consecutive Olympics and gold at the last four, not to mention his Americas Cup exploits, so obviously he knows exactly what he is doing.
However, his boat had a serious mechanical problem, in no way Ben's fault, and he put a message out asking for help.
Three of our wonderful watersports team (all of whom appeared in the Necker documentary last week) heard the call and raced over to their aid.
The furling system broke on the main sail and the sail became so twisted that it couldn't go up, down, in or out.
The only way to avoid going onto the reefs was for Marco to go to the top to cut the sail to pieces, whilst George and Ben were winching Marco up and down and Georgie was helping in the boat. Unsurprisingly, Ben kept an amazingly cool head whilst directing operations - he just needed more hands to sort out the mess.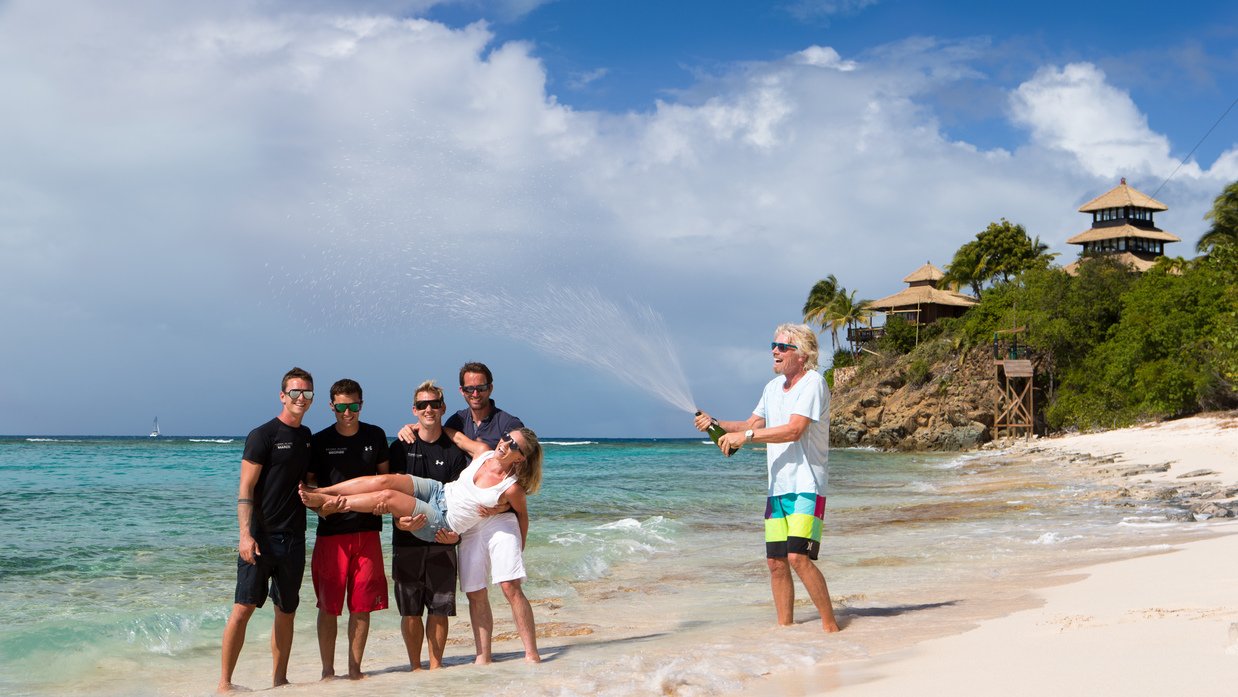 Together, the team helped to stop the boat from wrecking on the Moskito reef. With no harm done, Ben was able to see the funny side – after all, stranger things have happened at sea. We are now hosting him and Georgie on the island for a few days.
It reminded me of another time I was in a boat with Ben, when we tried to break the transatlantic sailing record, with Holly and Sam alongside us.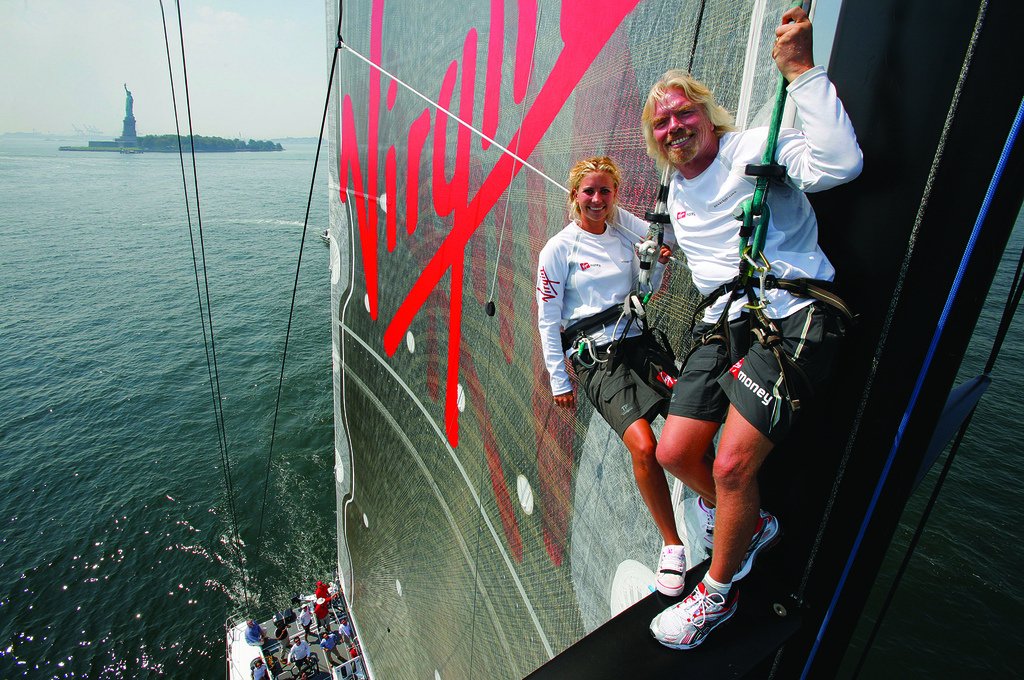 Image from Virgin Money
Huge waves and once again a ripped sail meant we had to abandon that attempt, but it was great getting to see such a superb sailor up close in such a pressurized situation.
Many congratulations to Ben and Georgie on their marriage and we wish you both a lifetime of happiness, on land and sea!