Very sad to hear that David Bowie, one of the greatest artists and innovators of all time, has died aged 69. When I heard the news it sent a shiver through me. I thought he'd live forever. Still, in some ways he will. I was very fortunate to cross paths with David over the years, and he was one of a kind.
As a young man entranced by the moon landing in 1969, David's breakthrough song Space Oddity had a big impact upon me. From Starman to Life on Mars, his genius for exploring the wonders of space through song has inspired millions to look up at the stars and marvel.
We were delighted when David joined Virgin Records and he went on to release a string of superb albums on our label. While not all were commercial successes, they were always incredibly interesting and continued the legacy of progressive, unusual music that started with our very first releases by Mike Oldfield, Gong, Faust and Tangerine Dream.
Above all, David Bowie was an innovator. One small but significant example of his desire to push the boundaries came on September 21st 1999, when David and Virgin Records America released his new album Hours_. It marked the first time in the history that a major recording artist and a leading record company brought a complete album to music fans via download from the internet. There was an additional track included exclusively through download, and the web version was available two weeks before a physical release was added. Now this seems run-of-the-mill, but 17 years ago it was revolutionary. Yet again, Bowie was ahead of the curve.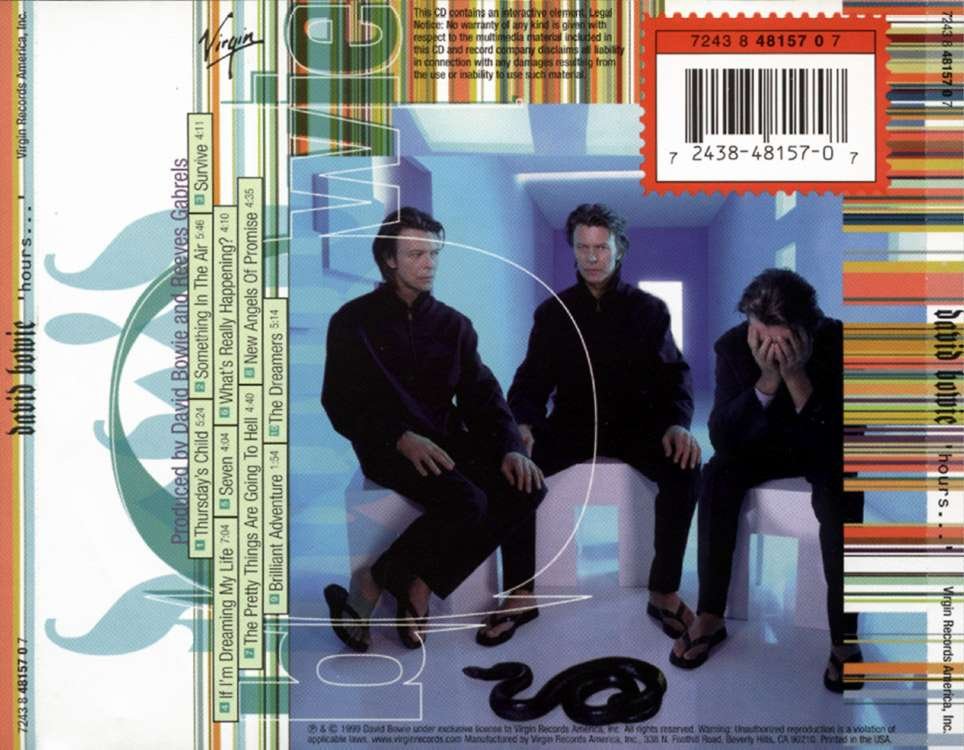 Image from Virgin Records
He said: "I couldn't be more pleased to have the opportunity of moving the music industry closer to the process of making digital download available as the norm and not the exception. We are all aware that broadband opportunities are not yet available to the overwhelming majority of people, and therefore expect the success of this experiment to be measured in hundreds and not thousands of downloads. However, just as colour television broadcasts and film content on home video tapes were required first steps to cause their industries to expand consumer use, I am hopeful that this small step will lead to larger leaps by myself and others ultimately giving consumers greater choices and easier access to the music they enjoy. This can only be of benefit to the consumer."
Two years later, David decided to leave Virgin and start his own label. He was always pushing boundaries and moving onto the next thing, right up to the release of his latest album this month. If you do one thing tonight, put on a Bowie record, look up to the stars and remember a true genius.