I still have to pinch myself that I am attending astronaut wings ceremonies and we are now receiving a space achievement award. It really is a dream come true and, of course, made possible only by the incredible achievements of our wonderful and talented teams at Virgin Galactic and The Spaceship Company.
Image from Virgin Galactic
It's very fitting that the ceremonies coincided with the International Day of Human Space Flight, celebrating past, present, and future human exploration in space. This day celebrates the drive to explore the next frontier – to see what is possible at the limits of our daring.
The last few months have been a remarkable period of achievement for our space companies - who are flying higher and faster towards the dream of creating thousands of private astronauts from every corner of the globe.
Image from Virgin Galactic
We had our second spaceflight in March, which saw Chief Pilot Dave Mackay become the first Scottish-born astronaut. Dave, an ex RAF test pilot and Virgin Atlantic Captain who I've known for many years, was joined by pilot Mike "Sooch" Masucci. Spaceship VSS Unity also carried an additional member on board, Beth Moses, Virgin Galactic's Chief Astronaut Instructor. Beth flew in the cabin as the third crew member to complete cabin checks and she became the first woman to fly on board a commercial spaceship. Her expression as she looked back on Earth from space sums up why this venture is so worthwhile.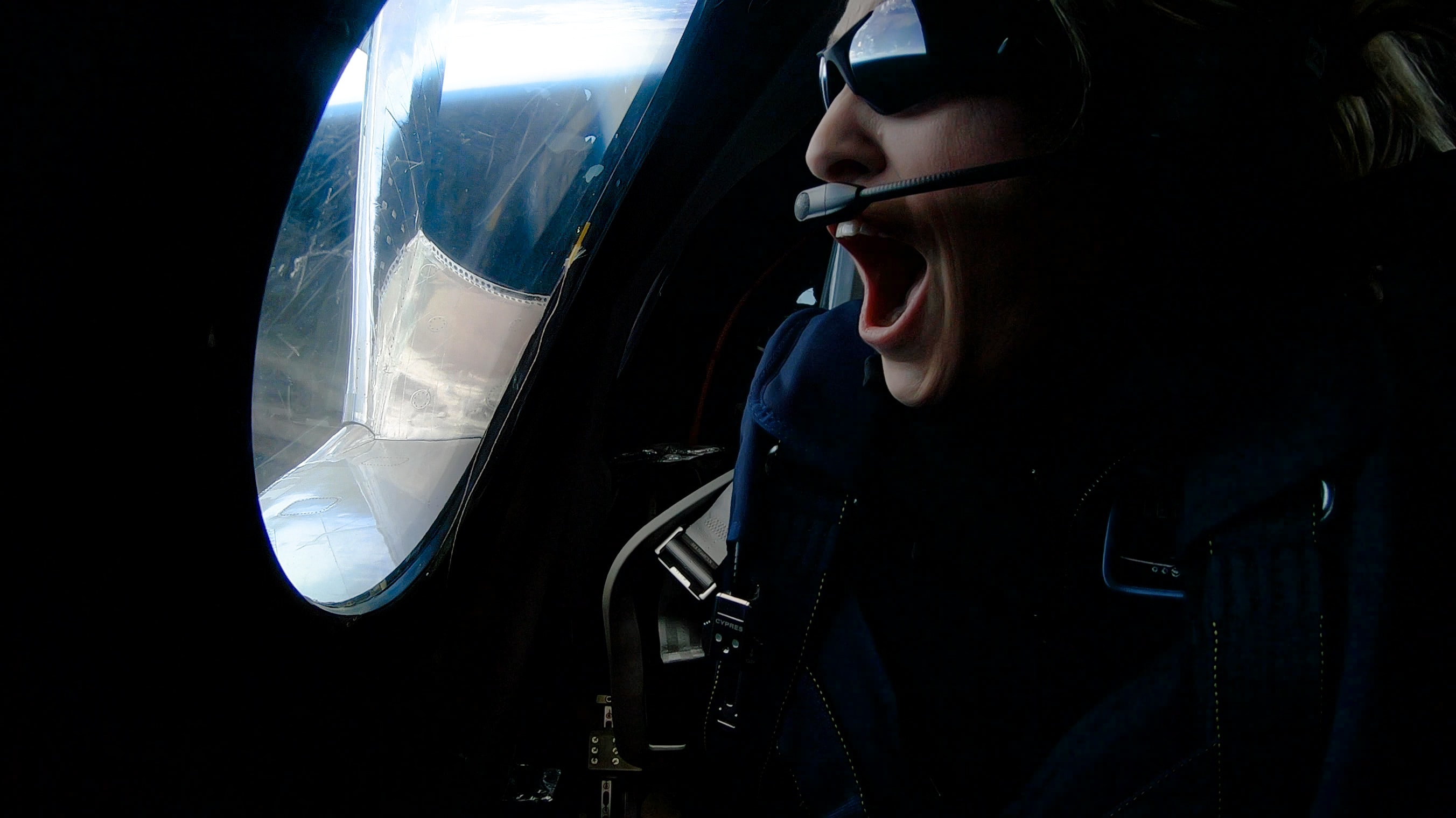 Image from Virgin Galactic
I was sad that I couldn't be there on the flightline to celebrate with the team, but I had already committed to being in Colombia to help organise a concert, Venezuela Aid Live, to raise funds for the humanitarian crisis in Venezuela. Once the concert had kicked off I was backstage, desperately trying to get signal to find out how the flight was going.
It was great to celebrate these momentous achievements and Sooch, Dave and Beth were awarded their astronaut wings earlier this week.
The wings were presented by the FAA'S Associate Administrator for the Office of Commercial Space Transportation, Wayne R. Monteith who said: "Commercial human spaceflight is now a reality. These wings are just a small recognition for the truly remarkable achievement by these crew members to reach outer space. It shows we are well on the way into this new and exciting chapter of space travel."
Image from Virgin Galactic
Well done to all our teams for their incredible hard work and determination in making the dream of space travel and exploration possible. Let's keep pushing forward.