I have been lucky enough to try many things in my life, but I've never before learned how to plate up and present meals like a world-class chef. So on my first morning back in Sydney we headed over to Luke Mangan's Mojo test kitchen to give it a go.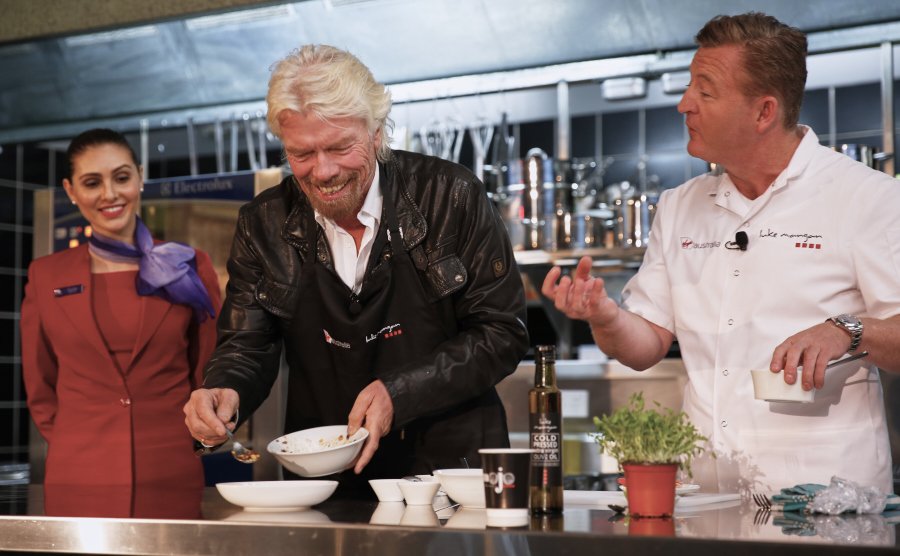 Image from Virgin Australia
It wasn't long before I was dishing up one of Luke's dishes from Virgin Australia's new Business Class food and drink experience. It looked good enough to eat – if I do say so myself. Then we gathered cabin crew, guests and esteemed members of the media to try it out themselves. It was a great bit of fun to kick-start my visit, and introduce the stunning new menus on Virgin Australia's Airbus A330 aircraft.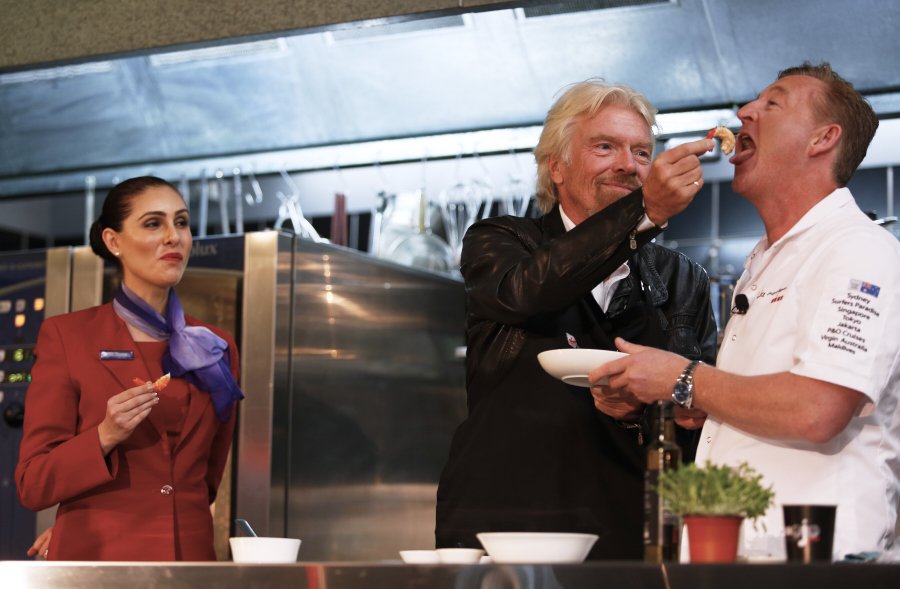 Image from Virgin Australia
When I first began flying back in the days when we started Virgin, you were lucky if you got a cold lump of chicken dumped in your lap. Hugely improving the food and drink available in the air was one of the major innovations Virgin Atlantic brought to the skies. Then when we started Virgin Australia we looked to innovate world class restaurant experiences at 30,000 feet once again.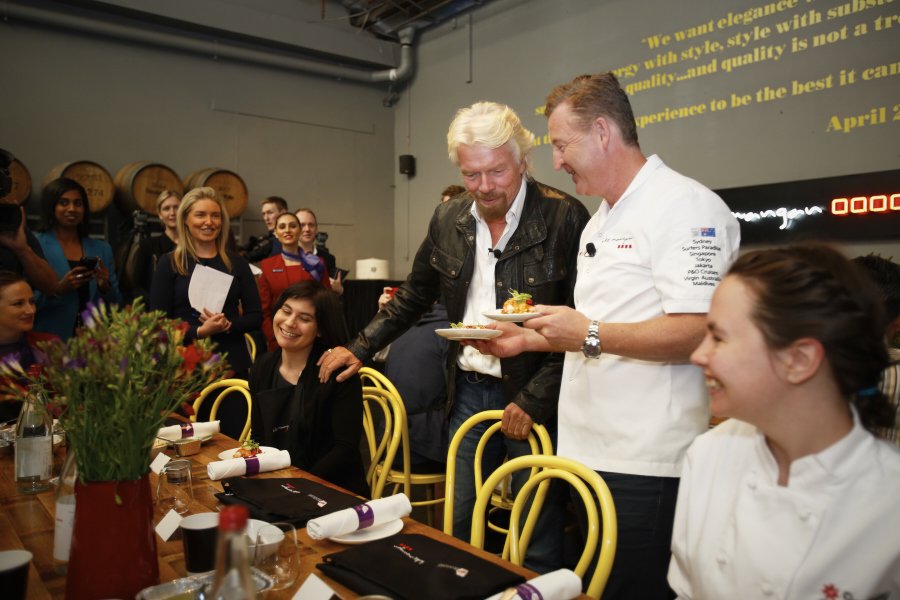 Image from Virgin Australia
I met Luke Mangan back in 2003, and was quickly convinced I had found the best chef in Australia. I asked him to come over to Necker Island and create the fantastic menus that Necker has become known for alongside its animals, beaches and beauty. Luke went on to consult for Virgin Atlantic, and it made perfect sense to team up with him once again for Virgin Australia. Over the past five years he has created a wonderful selection for passengers on our planes. I had a delicious beetroot soup and salmon for dinner on my Virgin Australia flight into Sydney yesterday, followed by some tasty muesli for breakfast (not to mention a good half dozen cups of English breakfast tea!).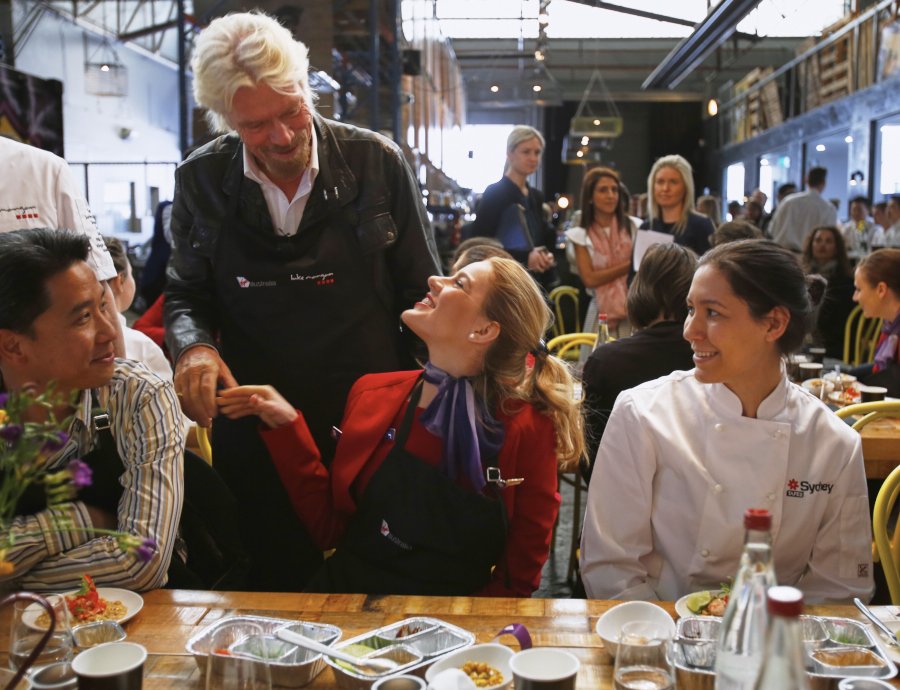 Image from Virgin Australia
It is very important to design meals specifically for flights if you want to create a great meal experience. Luke told me how you can taste 30 per cent less well when you're in the air, so we are careful to create menus rich in flavour. It's also vital that the meals are presented well, so Luke brings our crew into his kitchen every year to teach them how to plate up to restaurant quality in the air. Investing in the training of our crew is great for their personal development and enjoyment of work, and it's clear to see the benefits it has for our customers too. It's the little things that make all the difference.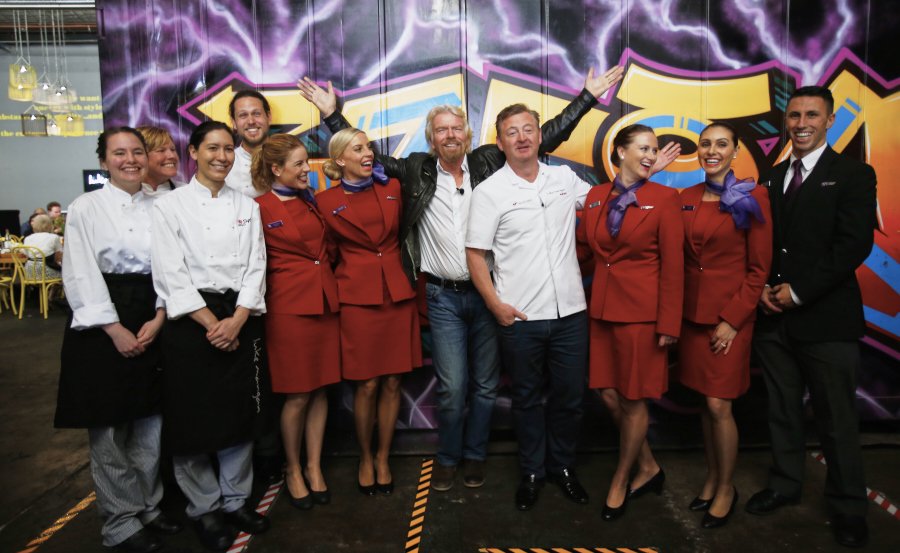 Image from Virgin Australia
Australia really is one of the best places in the world for dining experiences at the moment. For all the insta-foodies out there, I'll be sharing some of my meals over here as part of Virgin Mobile's #mealforameal campaign. For every food pic tagged, we will provide a meal for a person in need in partnership with food rescue charity Oz Harvest's wonderful program - over 270,000 meals have been donated so far. Join the fun over on Instagram.