While it has been a tough week for everyone connected to Virgin Galactic, it has been brightened by the incredible outpouring of support we have received from so many people all around the world.
As the NTSB investigation into SpaceShipTwo continues, our thoughts remain with the Scaled Composites' pilots Michael Alsbury and Peter Siebold, and their families.
We think of ourselves as one big family at Virgin, as well as within the space community. This is certainly true when it comes to Virgin Galactic's customers, who have got in touch in their hundreds to offer condolences, share kind words and offer support in any way possible.
Our Future Astronauts are an extraordinary group of more than 700 individuals, and they have formed a wonderful community as we have embarked upon the journey towards commercial space flight together.
Image by Virgin Galactic
All of their deposits are fully refundable, but so far we have had very few customers request refunds. On the contrary, we have had inquiries about purchasing Virgin Galactic tickets this week, including many new Future Astronauts either signing up or in the process of signing up to show solidarity with the team and the project. Many thanks to them all.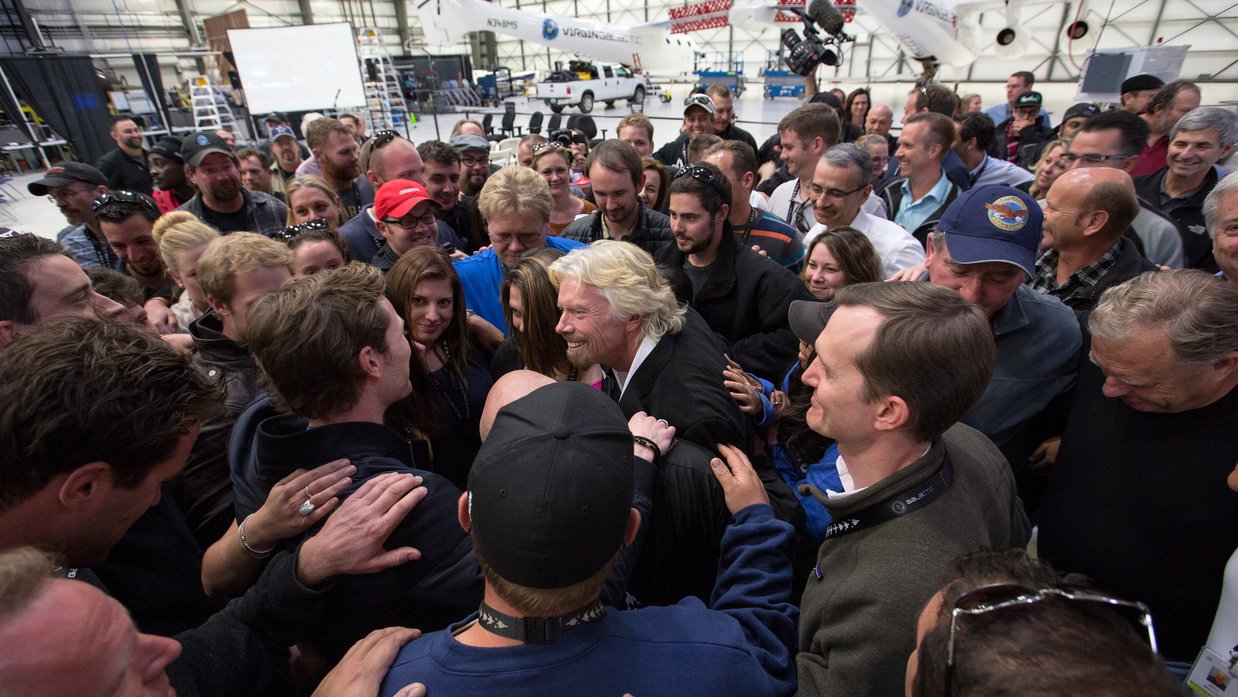 Image by Mark Greenberg/Virgin Galactic
We regularly hold gatherings of our future astronauts at my home on Necker Island, and this week happened to be when the latest of these was scheduled. The group decided they absolutely wanted to go ahead with the gathering, and arrived last night. I am looking forward to spending the coming days with such a committed, inspiring community.
In the toughest of times, it is wonderful how people can pull together, provide support, offer help and demonstrate the true meaning of family.