Spent the morning in Mojave, where I popped into Virgin Galactic to personally thank the team for their incredible efforts and for sticking with the program.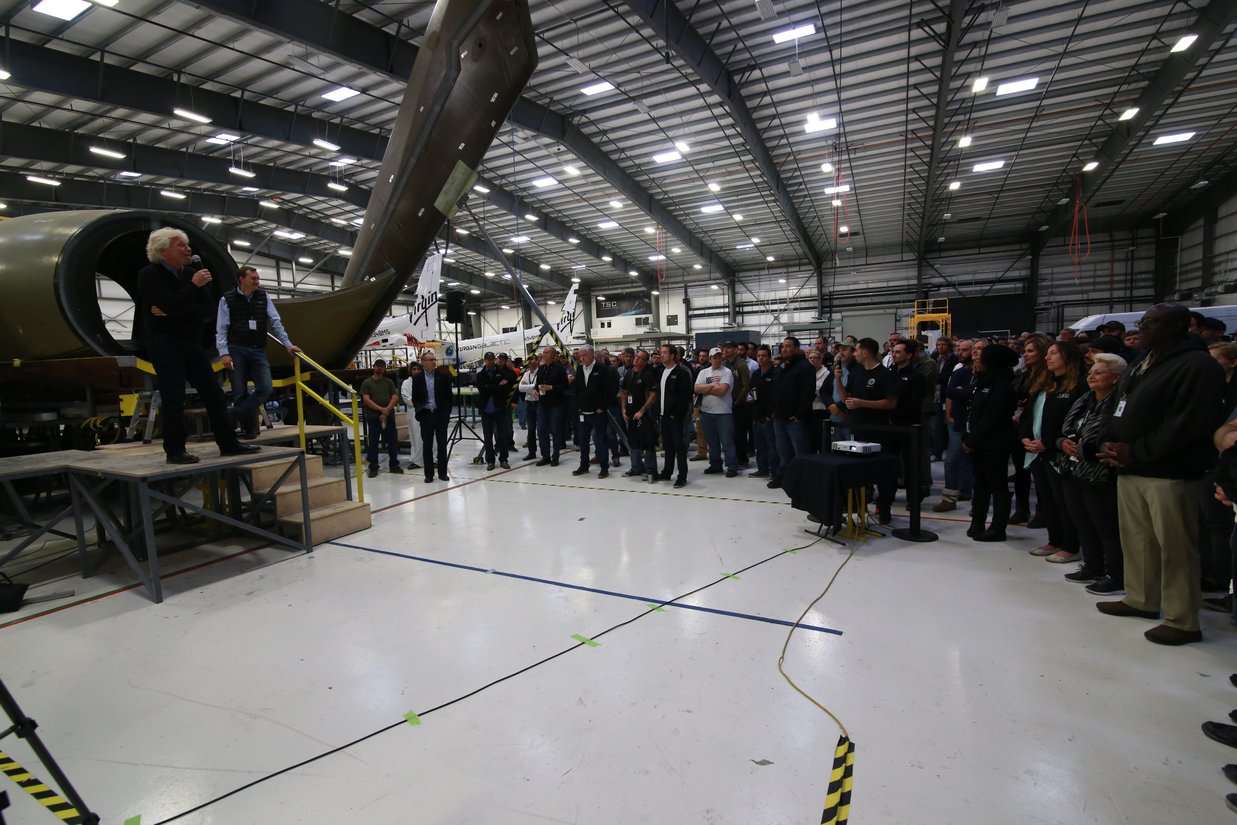 Image from Virgin Galactic
The second spaceship is coming along really well. I was here only two months earlier and so much has changed: not only has the spaceship advanced tremendously but the energy is buzzing. It is either the 630AM yoga classes to reduce stress or the culture of collaboration and excellence that has only gotten stronger with time.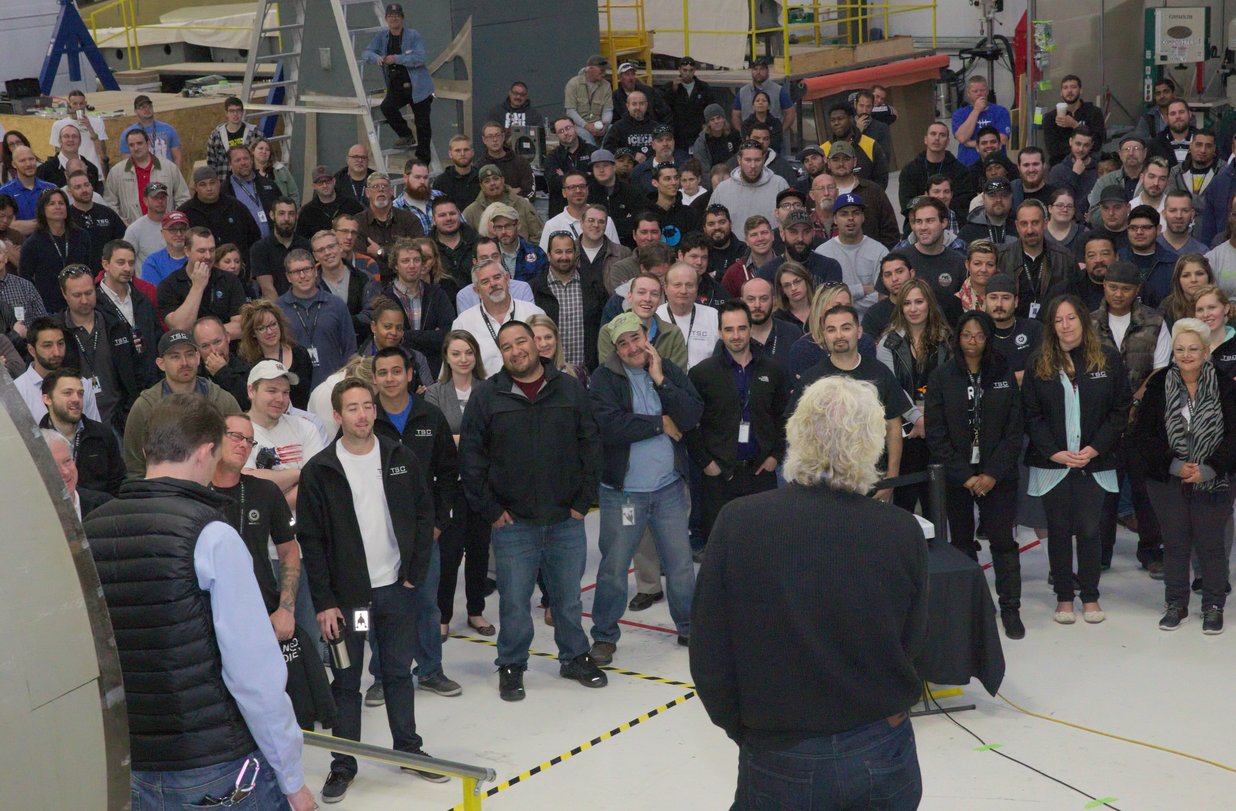 Image from Virgin Galactic
There is so much to do to create a spaceship for human flight and a satellite launcher that will soon connect the three billion people around the globe who are currently unconnected.
It is all tremendously exciting but it requires a lot of hard work. I was reminded of two bricklayers working side by side. When asked what they do for a living, one said, "I lay bricks." And the other said, "I'm building a magnificent cathedral!"
A lot of nuts and bolts are necessary to get done but our team is building spaceships to help realize our shared dreams of spaceflight. I could not be more proud or inspired by the teams at Virgin Galactic.
Watch the video above of the spaceship team at work to find out more about the second SpaceShipTwo.