Delighted to announce Virgin America and Nest are teaming up to offer travellers personalised climate control at 35,000 feet.
Virgin America is the first airline to introduce this feature, with every seat enjoying settings ranging from 'Cancun Afternoon' to 'Chicago Polar Vortex'.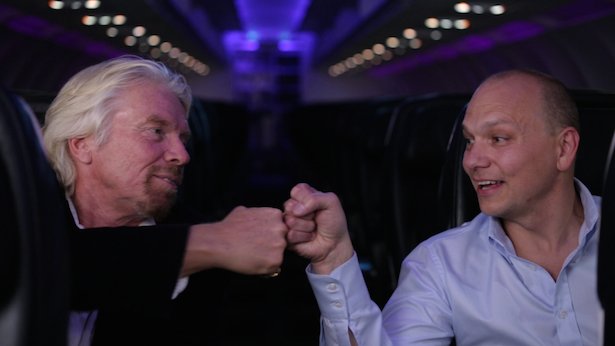 Image from Virgin.com
Nest technology has completely re-imagined how people control their own climate - and Virgin airlines are known for harnessing that same entrepreneurial spirit and the latest technology to reinvent the flying experience.
Integrating Nest into all of Virgin America's seatbacks and allowing travellers to control their own personal temperature at 35,000 feet seemed like a natural next step.
Why should you have to wait to arrive at your vacation destination to enjoy tropical weather, when you can turn the heat up from your very own seat? This is the biggest aircraft seat breakthrough since Virgin introduced seatback entertainment 20 years ago.
The idea came out of a late night discussion with Tony Fadell, Nest's CEO. We both agreed airline seats should do more than simply take you from A to B. As Tony said: "They should consciously understand your wants and needs. That's what Nest is doing with the home and now we're helping Virgin America do it in the sky."

Head over to Virgin America to find out more.