I wholeheartedly support Virgin Australia's CEO John Borghetti's words regarding the aviation market in Australia.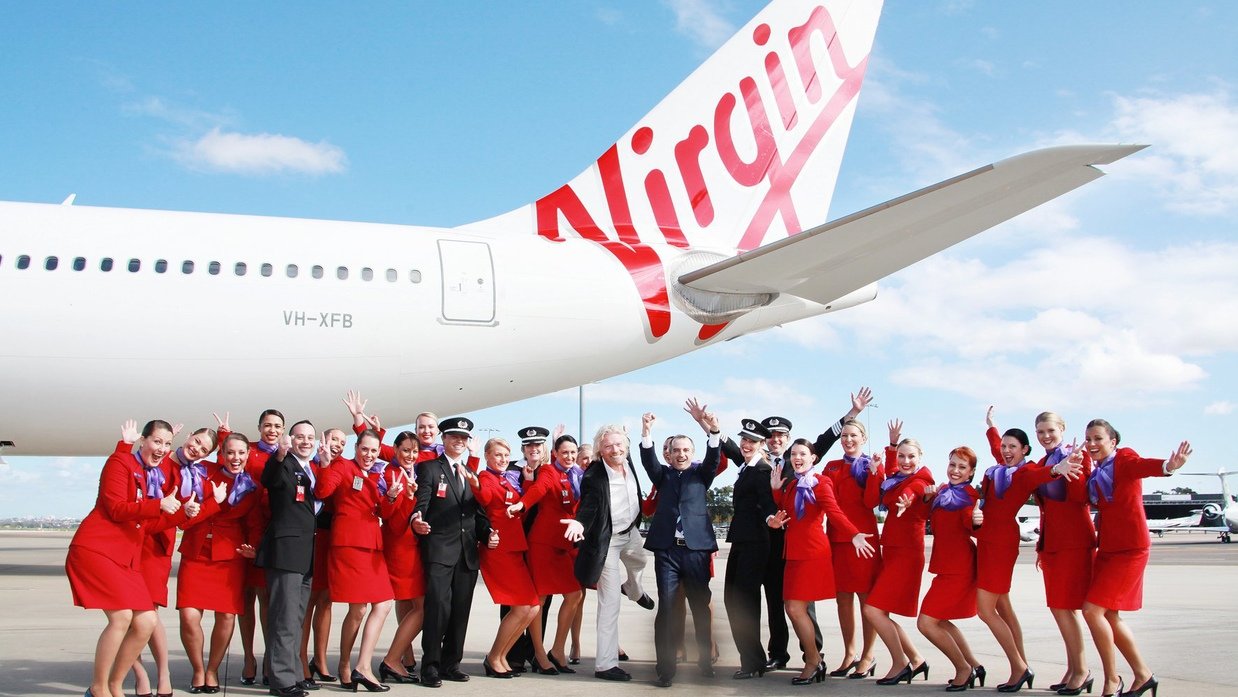 As he summarised the situation so well, I wanted to share his words in full, reiterate his praise for our wonderful team, and urge the Australian government to do the right thing for customers and competition, better service and productivity.
Before we start the financial results presentation, I want to take a moment to comment on the current issue facing aviation in Australia.
There has been a lot of debate about whether or not the Federal Government should provide our major competitor, the Qantas Group, with a form of debt guarantee or drawdown facility.
But the issue we are facing here is much bigger than just a debt guarantee. The real question we should be asking ourselves is what do we want the future of aviation in Australia to be?
Do we want to go back to the days of the 1980s, when there was a regulated market and government-supported airlines were cumbersome, expensive, bureaucratic and airfares were high?
Or do we want to continue what was started in the 1990s, following the path of other countries such as the US, Europe and Japan, in deregulating the market and encouraging competition, choice and innovation for the benefit of customers?
Over the past two decades we have all seen Australia develop from a highly regulated aviation market into a more open environment where airfares are lower, consumers have more choice and quality is higher.
In this environment, those airlines that do the best by their customers and manage their businesses effectively will prosper and those that do not will fail.
And as aviation history shows, there is never a shortage of new airlines willing to start up and take their place. I have been in the Australian aviation industry for more than 40 years and I believe this is an important crossroad in our industry's history.
Aviation is the biggest enabler of globalisation and we cannot take a decision on its future lightly. So, it is right for the government to take its time and weigh-up all the issues.
The question is... Do we want competition to continue for all 23 million Australians and the millions of international visitors that come to this country each year or do we want to go back to the past?
Virgin Australia was founded 13 years ago by a foreign/ global entrepreneur who brought benefits to consumers. If it wasn't for foreign capital we would not be here today.
Had we not started, or had a new competitor not come in, Australia would be a monopoly market today.
Indeed in some sectors of aviation it was a virtual monopoly until only a few years ago.
When we launched our Game Change Program strategy in 2010, a lot of people told us it wasn't possible, that we could never transform the airline to compete in every sector of the market and take on such a dominant player such as Qantas.
Today, Virgin Australia is a competitive force in the Australian and international aviation market, competing across all key segments.
Over the past three years we have grown jobs from 6,400 to more than 9,500, increased our aircraft fleet from 87 to 135, and injected over $11 billion directly into the Australian economy.
We have opened new routes, launched new bases, and grown tourism through joint campaigns with the state tourism bodies and Tourism Australia.
Our people have provided great service and improved productivity. And let me say it has not been easy...It has been very difficult.
We have had to earn every gain we have made, against a dominant player who has not hesitated to use its scale to try to continue its privileged position in the market.
Qantas is more than three times our size, has a liquidity position of around $3 billion and is dominant in every sector of the domestic market. Even today their cost of funding is significantly better than our own.
But we have earned our right to exist and that is what free enterprise and the free market is all about.
If Australia is to prosper in the age of globalisation, then the "age of entitlement" - the "age of entitlement" to be dominant - needs to go.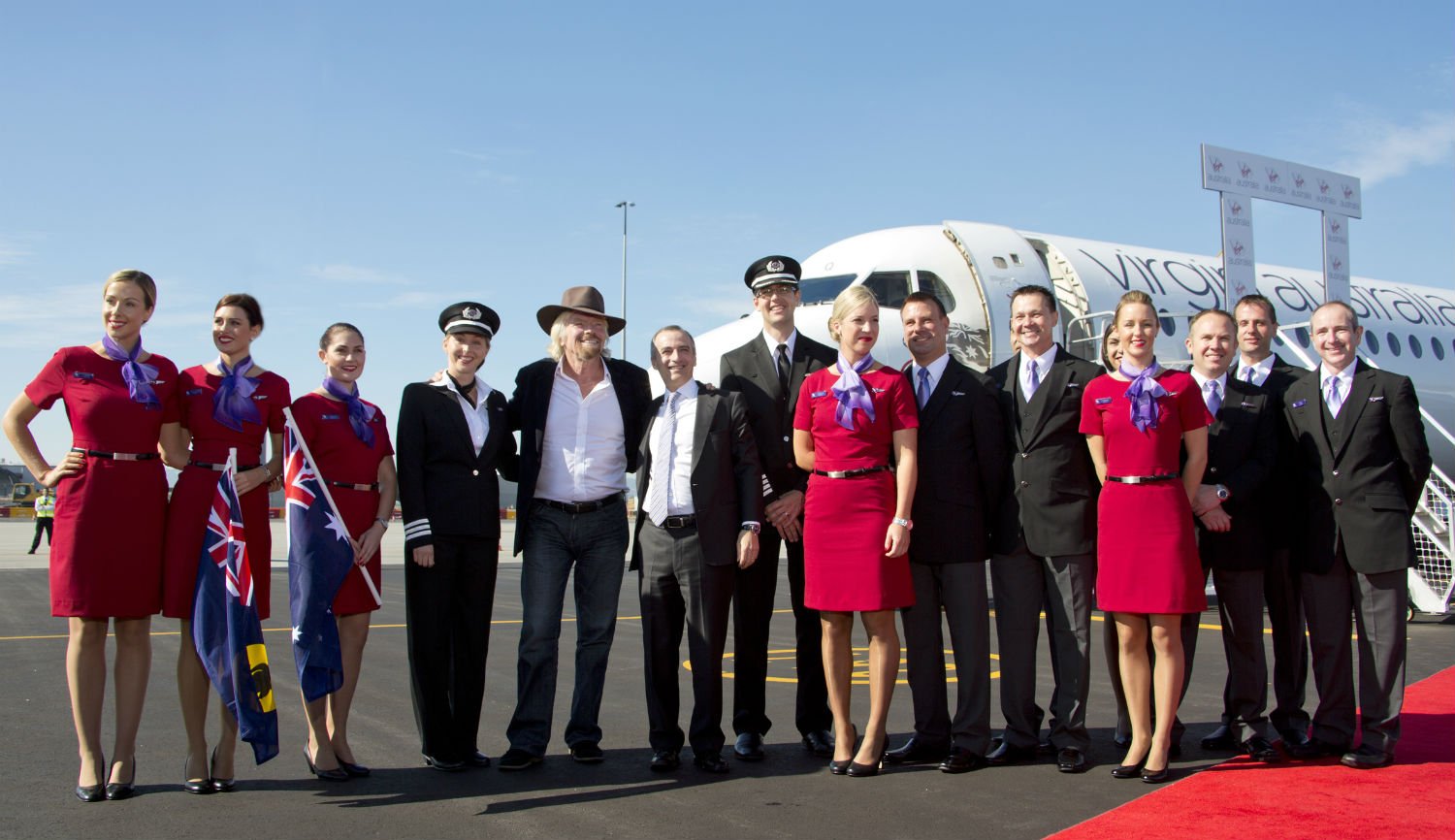 Image from Virgin Australia
Nobody is entitled to a certain percentage of the market. You need to work hard to earn that, providing customer service, value and choice.
As I have often said, market-share is a consequence of strategy and not THE strategy. There are many good people at Qantas, with whom I have worked and it is very sad that some of them may lose their jobs.
That is certainly not a good outcome for the industry. There is a lot of talk about the Qantas Sale Act, but Virgin Australia is the first to say that it is out-dated and we have no issue with it being amended or removed. However, providing a financial facility to the detriment of the rest of the industry, as I hope our government and opposition will agree, is wrong...Two wrongs don't make a right.
It is not our place to tell the government what to do, but any government, or opposition, should think very carefully before it decides to pick winners in an industry.
Any distortions of fundamental free market dynamics will make any new entrant think twice before coming to Australia.
Should the government decide it is in the national interest to assist, the assistance should go to all players in the market.
If the government wants to pick a winner, surely it would not choose the largest player who in their own ASX Announcement yesterday said they have "access to a broad range of capital services".
The best assistance the government and the opposition can provide, is the removal of the carbon tax which has cost this industry hundreds of millions of dollars.
To that end, we applaud the government's position on this. This situation is extremely perplexing for us, given the hard work we have all put into creating choice and value for Australian travellers.
Ladies and Gentlemen, if Qantas receives a financial guarantee or a financial facility ...how do I answer questions from staff who say,
"John, we have done everything any government would want us to do. We have grown jobs, increased competition, brought better services at lower prices and we have improved productivity. Why would any government - or opposition - consider setting us back?"