Many people approach getting fit with renewed vigour in the new year, and trying out yoga is a great way to have fun while getting active.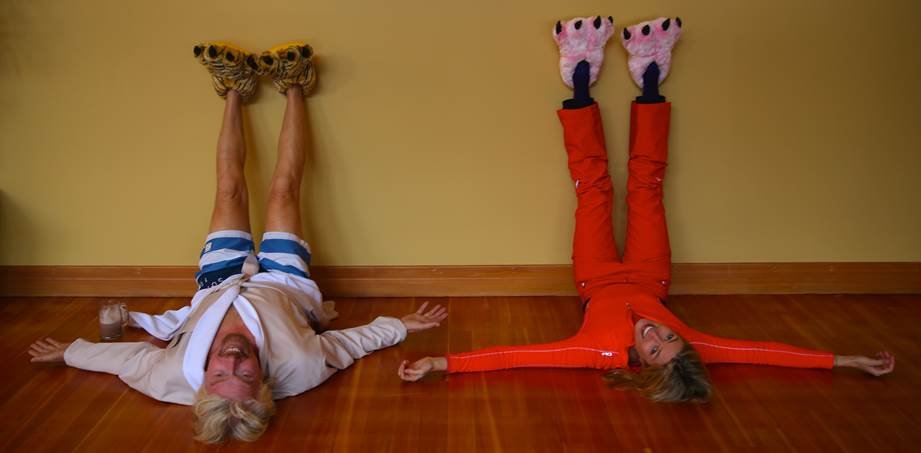 Image from virgin.com
As I wrote recently, lots of people are hitting the road or the gym to get ready for events like the North London Half Marathon or the Virgin Money London Marathon.
Yoga is a less strenuous way to get active, but also very rewarding and relaxing. This time year my family and I even tried it out to keep warm while we were staying at a cabin in Canada (note the slippers!)
We recently welcomed the delightful Audrey Sarquilla, who runs her own yoga school, to Necker Island. She wasted no time in getting us involved in her own yoga program. Here's yours truly trying out the tree pose - how did I do?
Image by Owen Buggy
The other shots show Audrey and some of the gang in Warrior II pose on the red dock, doing a headstand by the Great House pool, as well as "making up" a flamingo pose just for Necker!
Image by Owen Buggy
Image by Owen Buggy
Image by Owen Buggy
Image by Owen Buggy
Somebody should do sculptures of these wonderful poses, they are absolutely stunning.
We're looking to organise a yoga retreat on Necker in the future – looking forward to it already! If you're interested in the details then get in touch below or on social and we'll pass your details on to Audrey.
Meanwhile, Audrey is thinking about in-flight yoga – we'll have to see about that one…
Are you a yoga convert? What are your plans for getting fighting fit in 2015?