As far as big societal shifts go, 2015 has been a remarkable year. One issue close to my heart that has seen changes unimaginable just a few years ago is global drug policy. I've long advocated for an end to the so-called war on drugs which continues to wreck millions of lives, causes untold suffering and has wasted trillions in taxpayer money. But I feel more confident than ever that this war will finally come to an end within the next generation.
This year has shown that people around the world are beginning to recognise just how ineffective our prohibitive and punitive drug laws have been. Following earlier moves to introduce regulated markets for cannabis in several US states and in Uruguay, policy makers elsewhere have been looking at the human rights and public health implications of the global war on drugs. And it's not a pretty picture. Prohibition and criminalisation not only fail to make us safer or keep dangerous drugs out of our children's hands, they literally kill people who struggle with drugs but are too afraid to seek help.
That's an unacceptable situation, and even those at the controls of prohibition know it. In mid-October, the UN Office on Drugs and Crime (UNODC), the guardian of the UN's drug treaties, drafted a position paper calling on governments around the world to decriminalise drug use and possession for personal consumption for all drugs. The paper showed that even UNODC's experts and leadership now recognise that criminalisation is harmful, unnecessary and disproportionate, echoing concerns voiced previously by UNAIDS, the World Health Organisation, UNDP, The UN High Commissioner for Human Rights, UN Women, Kofi Annan and UN Secretary-General Ban Ki-moon.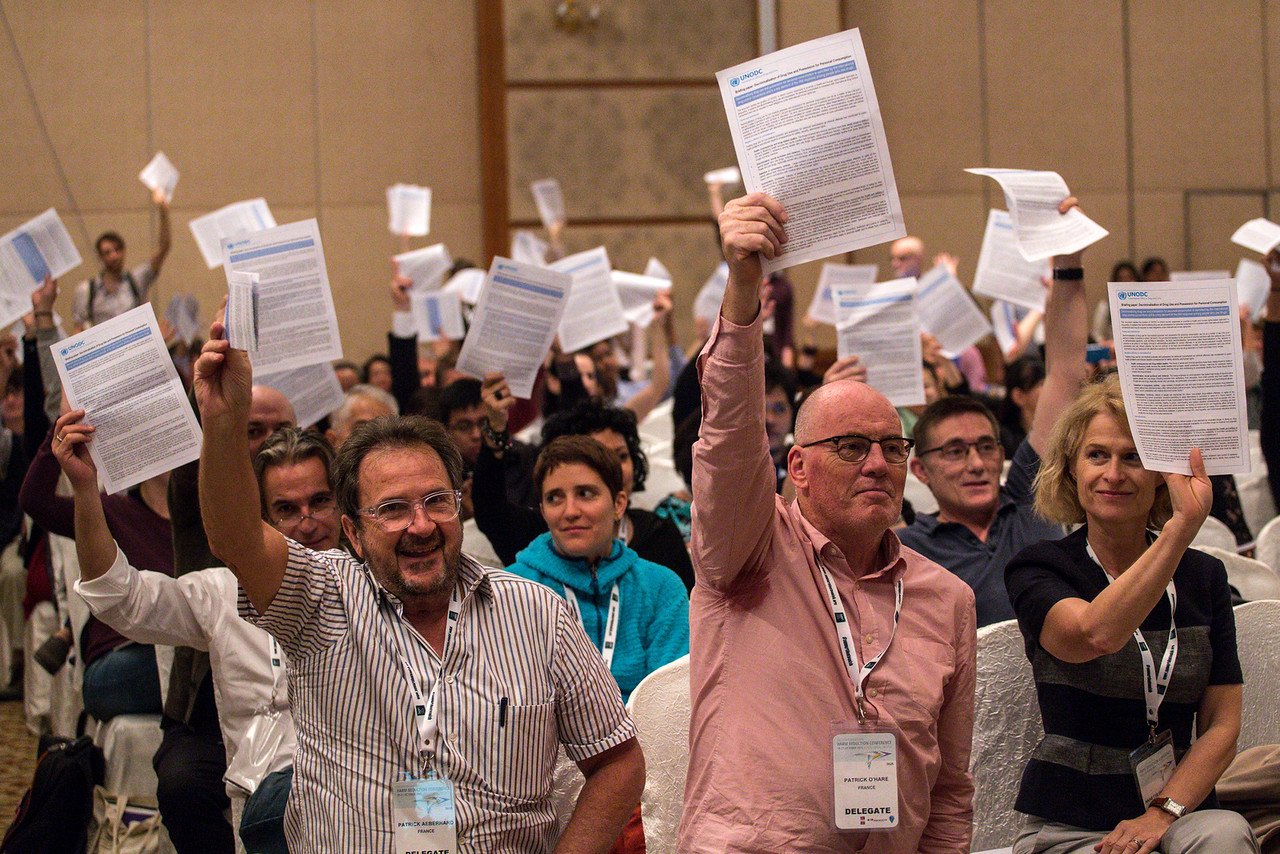 © 2015 Ahmad Yusni/Harm Reduction International
Sadly, governments pressured UNODC not to release the paper, but it had been shared, and so we decided to publicise it ourselves. The global response was overwhelming – and positive. I hope UNODC officials will be bold and rally behind this remarkable document.
It certainly has helped build further momentum and embolden others to take action. Following up on a campaign promise, Canada's new Prime Minister Justin Trudeau has committed to a regulated cannabis market, while Ireland's drug policy minister Aodhán Ó Ríordáin plans to decriminalise possession for personal use of all drugs, in addition to the creation of medically supervised injection facilities. Similarly, Mexico's Supreme Court affirmed that individuals should have the right to grow and distribute marijuana for their personal use, kicking the door for cannabis decriminalisation in the country wide open.
Image from Virgin.com
Finally, I was honoured to be able to share some of our key drug policy messages with Australia's new Prime Minister Malcolm Turnbull, who has recently started a fresh conversation about his nation's drug laws. The pace of global change is truly breath-taking, and I hope it will have an impact when UN Member States convene at the UN General Assembly in New York next April to talk about drug policy for the first time in 18 years.
In all this talk about policy, it is easy to forget that the war on drugs has been, first and foremost, a war on people. Individual stories are at the heart of it, and a new campaign, International Families against the Drug War, is a good reminder that the people around us are the best reason why we should care passionately about reform.