Necker is home to a number of animals, many of which are considered endangered and have been brought to the island to help restore their populations. One of our most recent success stories is the Anegada Rock iguana.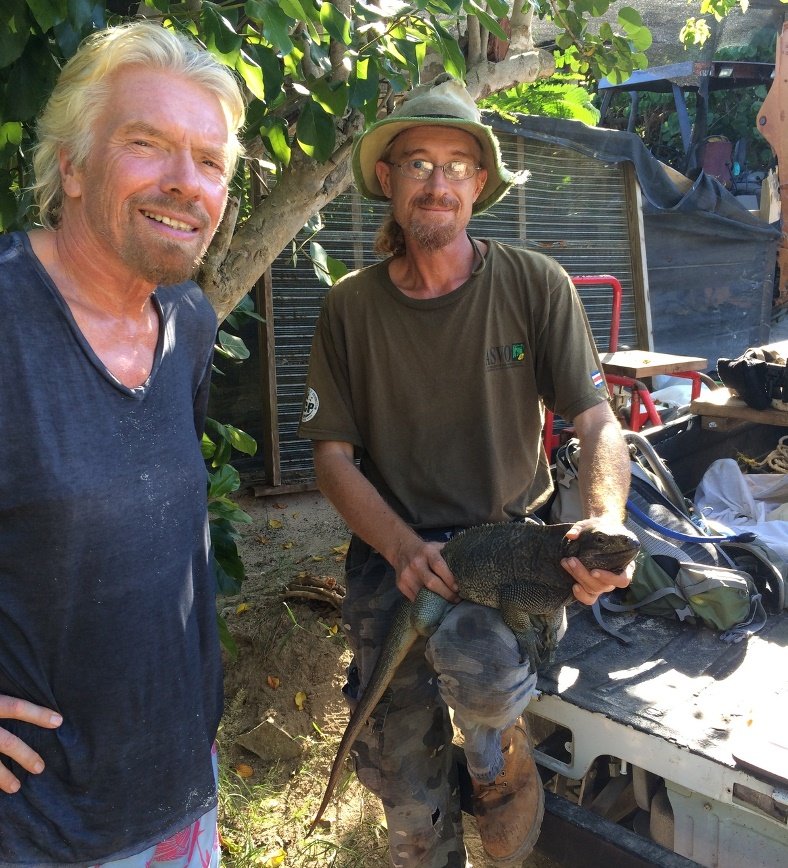 Image from Virgin.com
Native to the British Virgin Islands, but now only found naturally on the island of Anegada, the lizard's global population has decreased by at least 80% over the last 40 years. Reasons for their dramatic decline include competitive grazing with livestock, threat from feral dogs and cats, and the destruction of habitat. They have also been illegally sold as exotic pets.
In an intense conservation effort to protect the species, eight iguanas were moved from Anegada to Guana Island in the 1980s. The iguanas bred successfully on Guana to produce offspring each year since 1987. Several of the babies were moved to Necker in 1994.
Due to the lack of predators on Necker, the population has exploded to the point where we can now say there are more Anegada Rock iguanas on Necker than anyway else in the British Virgin Islands combined.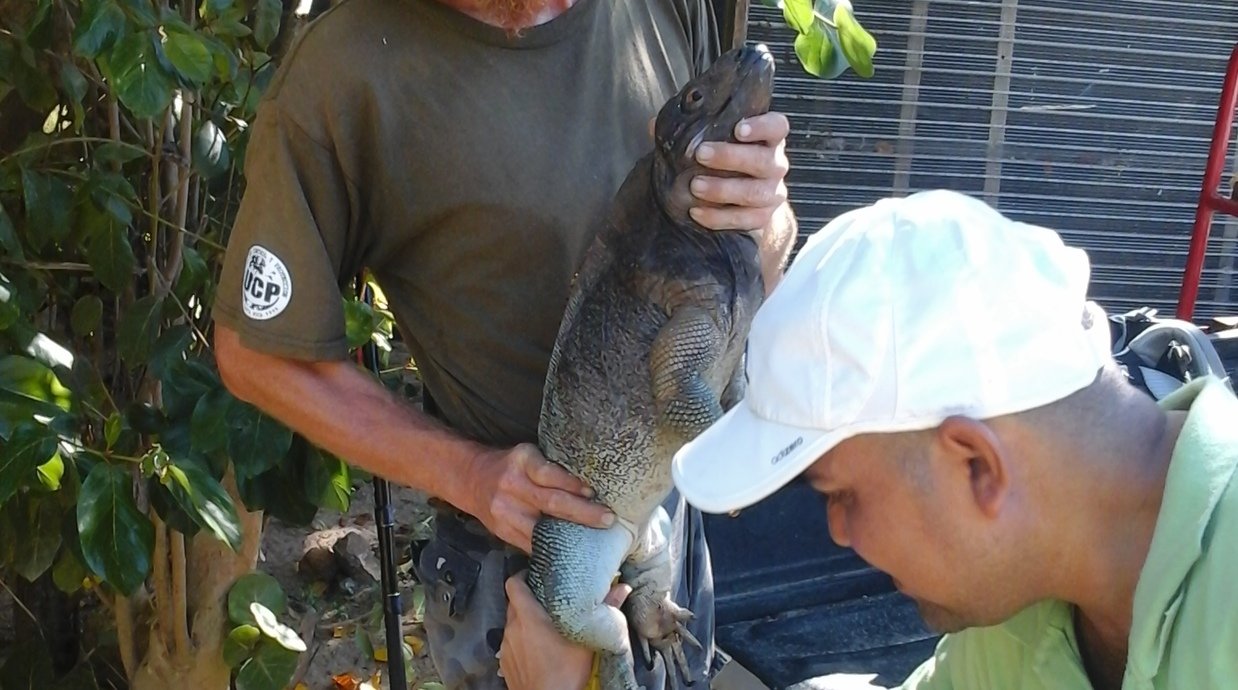 Necker's wonderful Wildlife Conservation Manager, Vaman Ramlall is working to study the island's iguanas; often enlisting the help of specialist scientists to conduct assessments.
Through Vaman's incredible efforts we have started a restoration programme throughout the British Virgin Islands – moving 49 to Moskito Island, and even gifting two pairs as a Christmas present to Larry Page.
Image from Virgin.com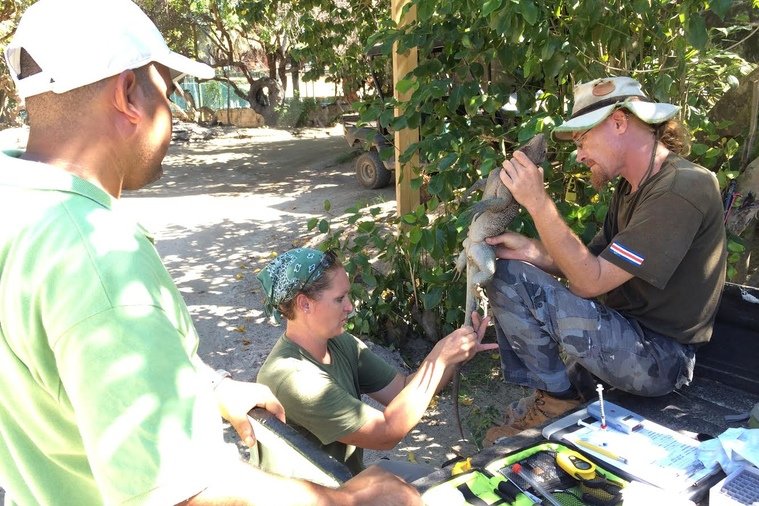 Image from Virgin.com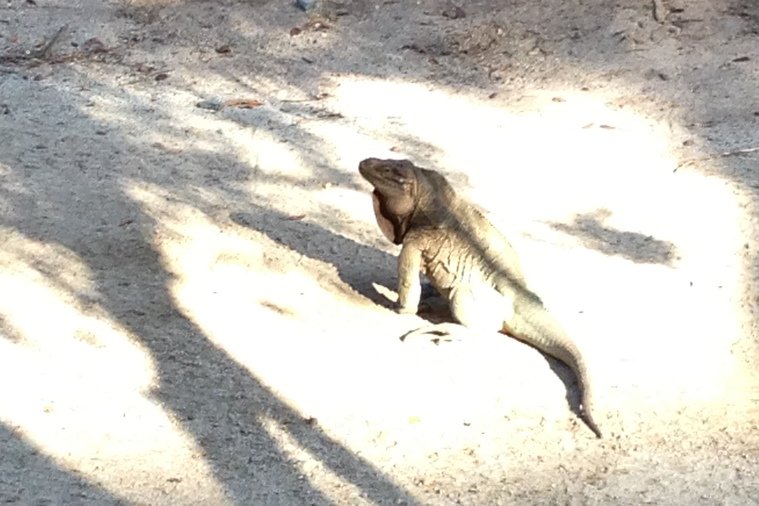 Image from Virgin.com
It's incredible to see the amazing progress Vaman and the team have made to safeguard such a remarkable creature. The passion the team has for conservation is infectious and truly admirable. I'm excited about the possible outcomes of their work, not only with the Anegada Rock iguana, but with the many endangered species we have on Necker.
It brings me so much joy to see guests on Necker observe the iguanas for the first time. They laze around like prehistoric beauties, but move with such speed that they often give guests a fright – which I must admit, can be very funny to watch.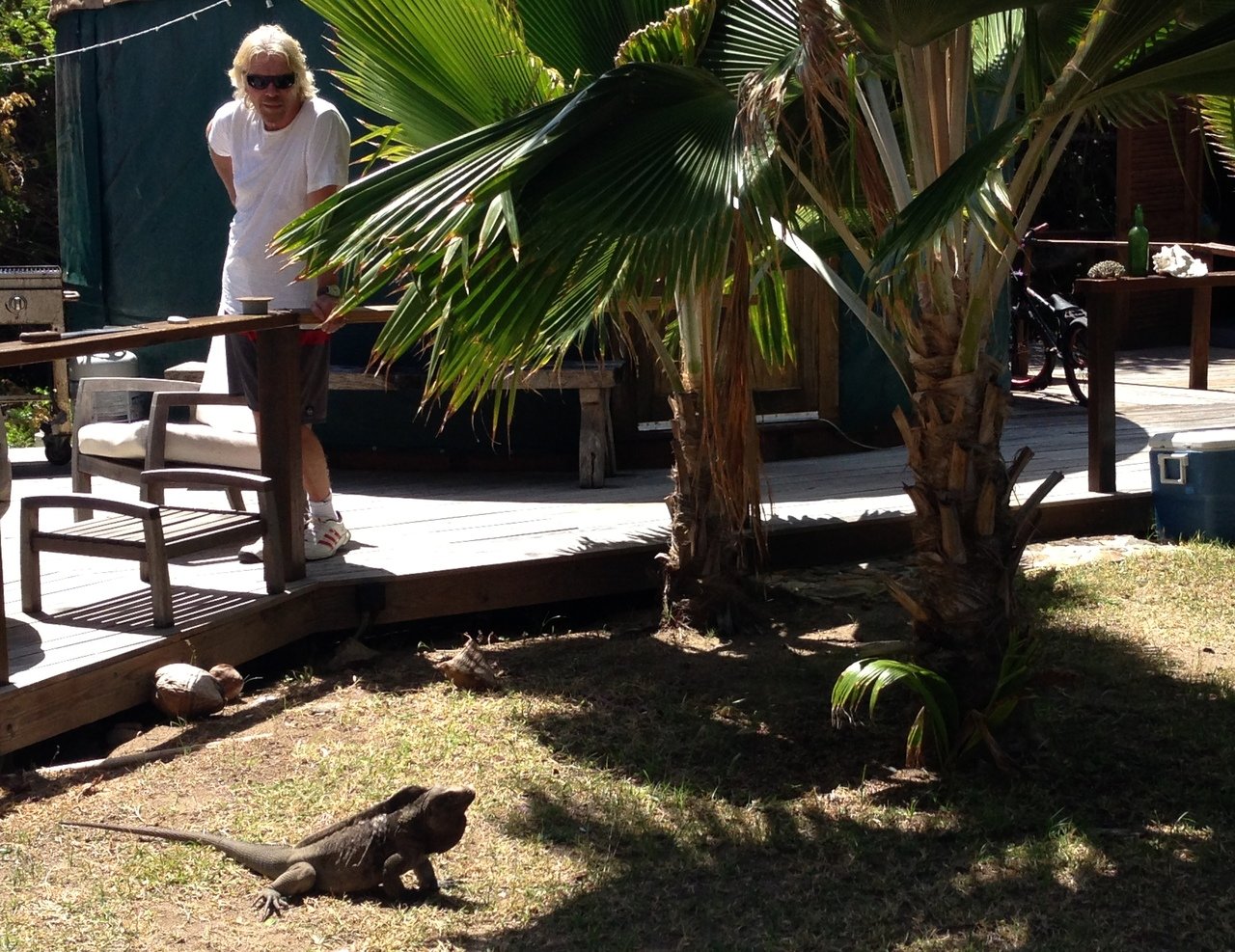 Image from Virgin.com