We have been overwhelmed by the thousands of messages of support over the past few days. It is impossible to single out any individuals who have been kind enough to spend time sending condolences for the Scaled Composites pilots and their families, backing for the Virgin Galactic team and support for the whole Virgin family.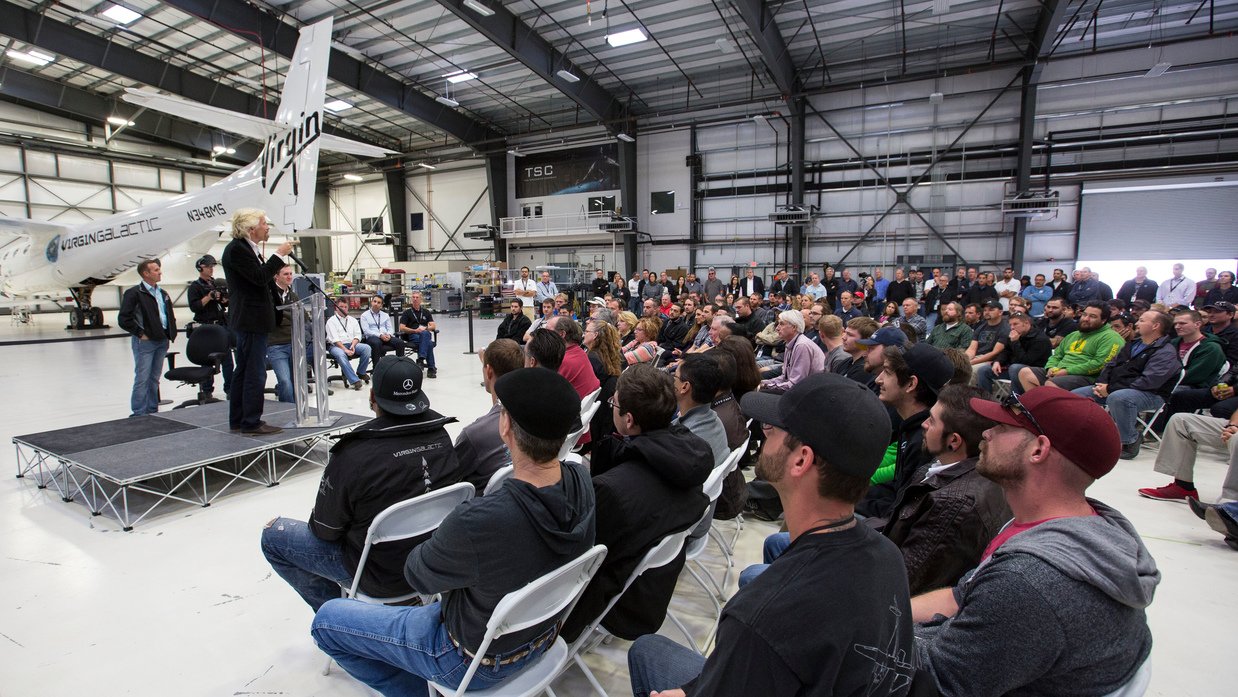 Image by Mark Greenberg/Virgin Galactic
However, I do want to share just a dozen of the comments that have touched the team. These come from everywhere from social media to Virgin Galactic customers, from close friends to people we have never met, from astronauts to my own dear mum. I hope that in some small way they will bring solace to anyone inside or outside of the team as we move forward together.
"May the pilot who lost his life rest in peace. Our prayers are with the other pilot and their families."
"Mandela says 'the greatest glory in living lies not in never falling, but in rising every time we fall'."
"The courage and commitment of your fellow team will soon help you all to recover, and from the energy of grief, the phoenix will arise with even more resolve and commitment."
"You are an incredible, incredible team reaching for an incredible dream and everyone wants you to get there. Be brave."
I wish that the families of the brave pilots get all the necessary comfort from knowing that they were living a dream, and helping other people dream with space flight."
Image by Mark Greenberg/Virgin Galactic
"As Henry Ford said: 'Life is a series of experiences, each one of which makes us bigger, even though it is hard to realize this. For the world was built to develop character, and we must learn that the setbacks and griefs which we endure help us in our marching onward'."
"My deepest condolences and love, please let me know if there's absolutely anything I can do - always here for you guys."
"Please tell the entire Virgin and Scaled team that the thoughts of the ISS crew is with them and their families. I wish you guys that your program will recover from this and get even stronger afterwards! To strive, to seek, to find, and not to yield!"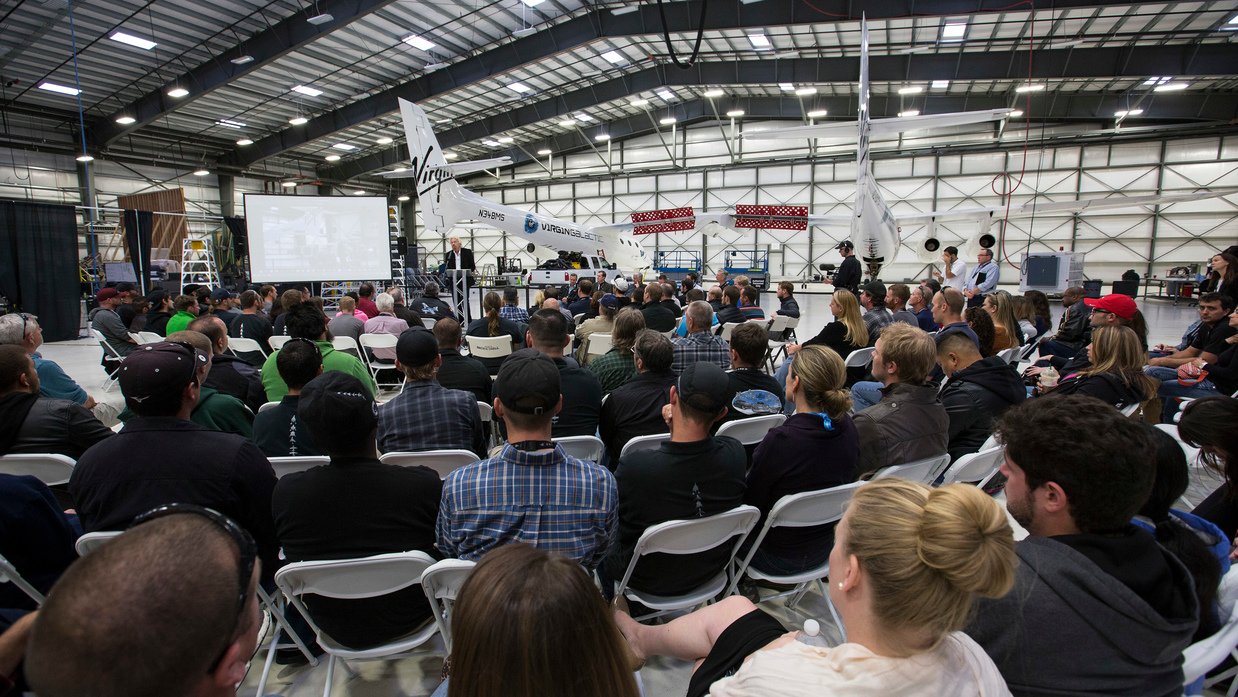 "Sadness yes, but much more encouragement to honour the journey covered so far, and embrace the way ahead with the same courage, determination and optimism."
Image by Mark Greenberg/Virgin Galactic
"I'm at the Detroit airport at the moment. They just had a moment of silence for the pilot who gave his life. I have never seen an entire airport go silent for a whole moment."
"Space flight is incredibly difficult, and we commend the passion of all in the space community who take on risk to push the boundaries of human achievement."
"Love to the pilots, their families to all the Virgin Galactic team."
For anyone wanting more details on the latest from the National Transportation Safety Board's investigation, here is a summary of what has been learned from the formal investigation so far.
Thank you once again to everyone who has shared their thoughts. As Virgin Galactic stated today, we owe it to all of those who have risked and given so much to stay the course and deliver on the promise of creating the first commercial spaceline.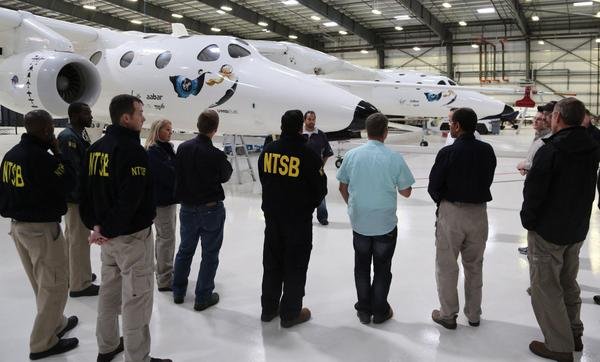 Image by National Transportation Safety Board