While we have been fortunate to expand into countries all over the globe, the UK will always be seen as the original home of Virgin. It all started here more than 40 years ago, when we opened our first Virgin Records store on the then-quiet end of Oxford Street in London. A lot has changed since those days – Virgin Records no longer has physical stores and that end of Oxford Street is now the busiest. However, one thing has remained constant: the spirit of our people.
Whenever I'm back in the UK, I love to drop by and say hello to our incredible staff – they are what keep our culture inspiring and our business thriving. On Friday, I was thrilled to visit a number of Virgin companies based in Manchester.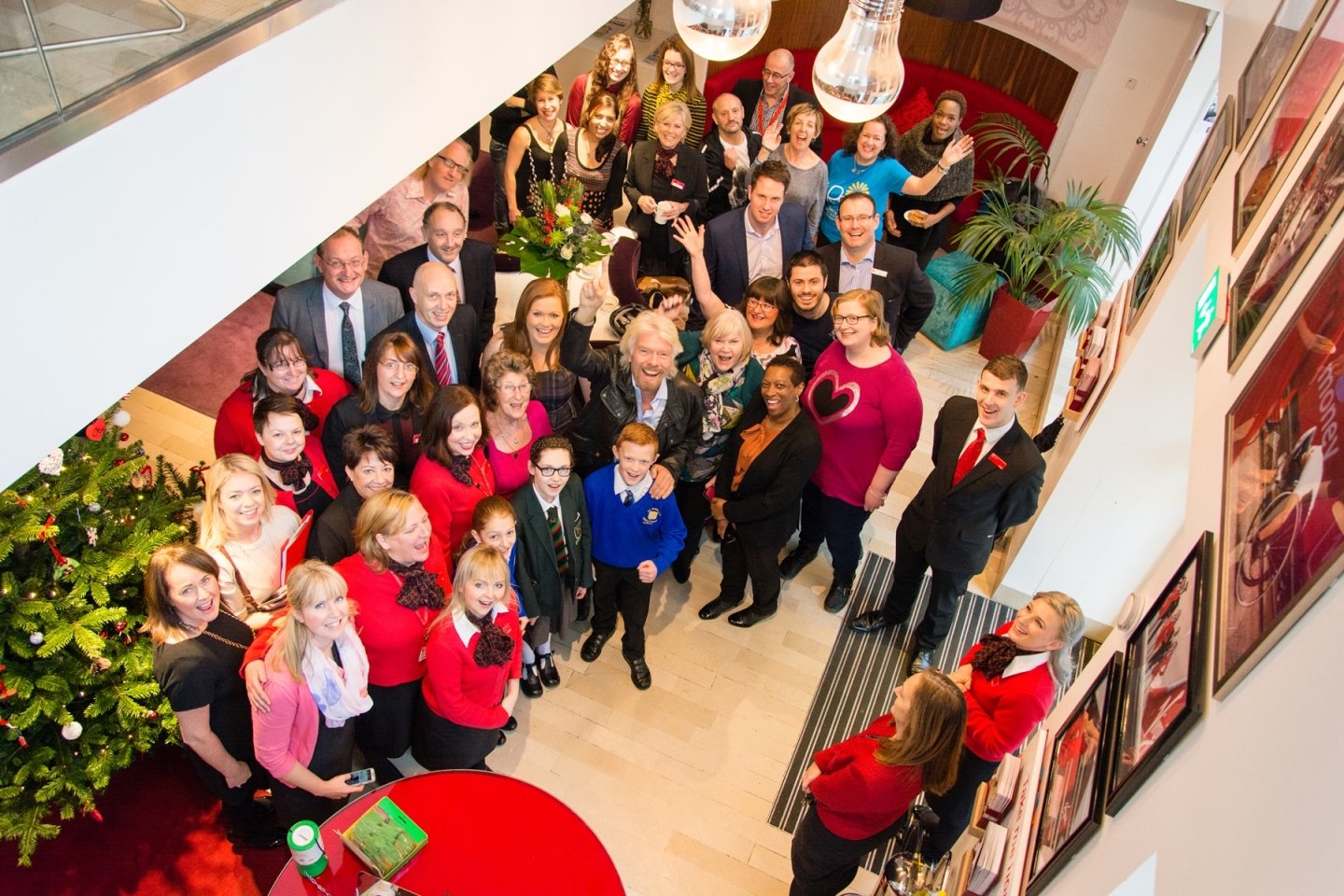 Image from Virgin Money
We started the day at Piccadilly station, meeting with our customers and teams at Virgin Trains and Virgin Trains East Coast. It's always great to find out what people love about our services. Virgin Trains and Virgin Trains East Coast are two our most innovative companies, and are consistently looking for ways to improve their customer experience.
Next stop was Manchester's Virgin Money Lounge. Modelled after our airline club houses, the Lounge is just one of the things that set Virgin Money apart from other banks. The Manchester Lounge holds a special place in the business, as the host of the Community Room – a space that is free to use for customers, colleagues, charities and local community projects.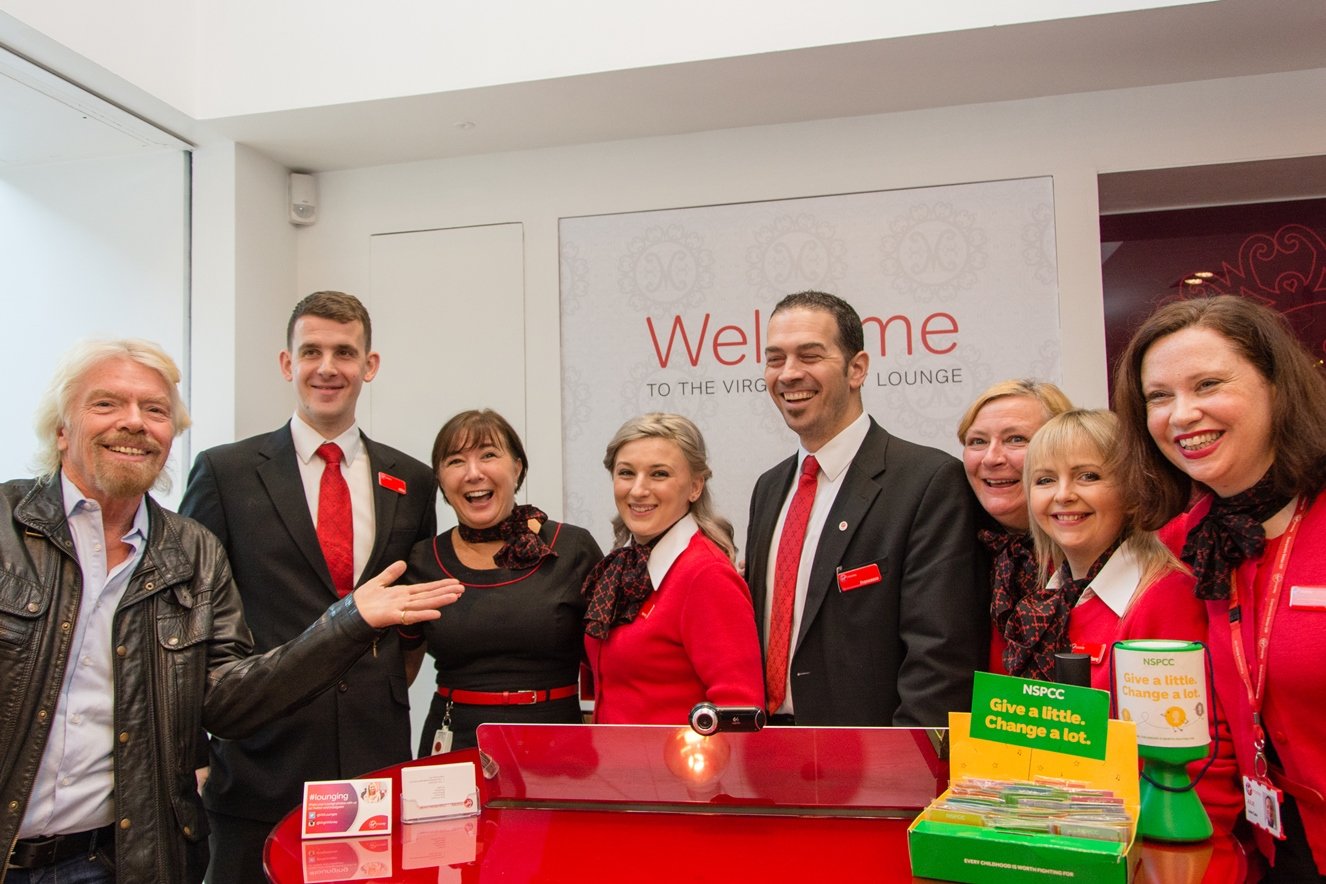 Image from Virgin Money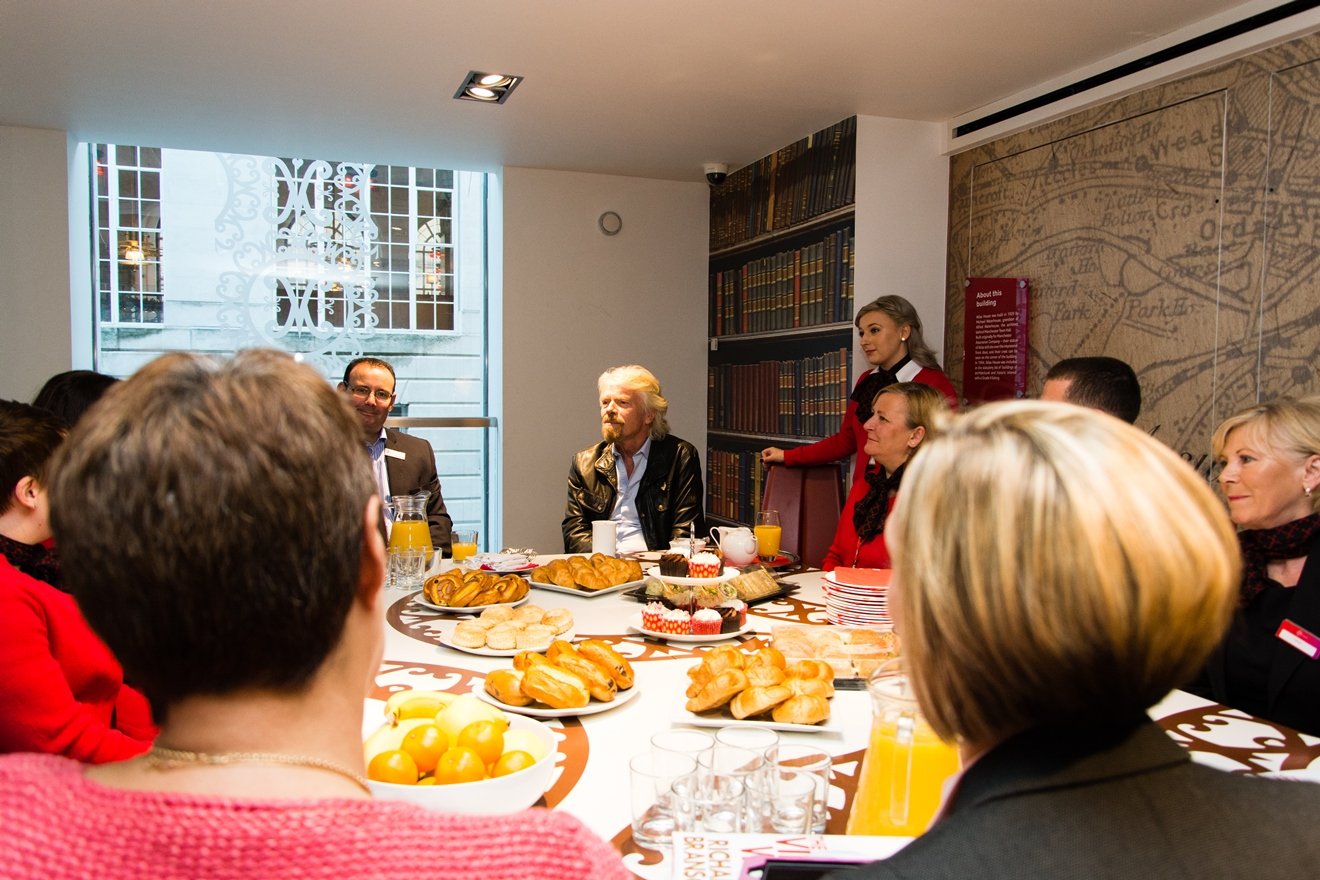 Image from Virgin Money
I spent the morning in the Lounge meeting with three local Virgin StartUp-funded entrepreneurs: Deborah Todd of women's sportswear brand Zazzee, and Helen and Adam Walker of second hand fashion website Twicely. I was impressed by their business ideas.
Later I met with local school children who have been involved in the Virgin Money-supported Make £5 Grow. We played a game of chess – my favourite! – and they told about their inspiring work with the project. It's clear that the spirit of entrepreneurship is alive and well in the UK's northwest, with businesses like Virgin StartUp, its partner BBV, and Virgin Money helping turn ideas into reality.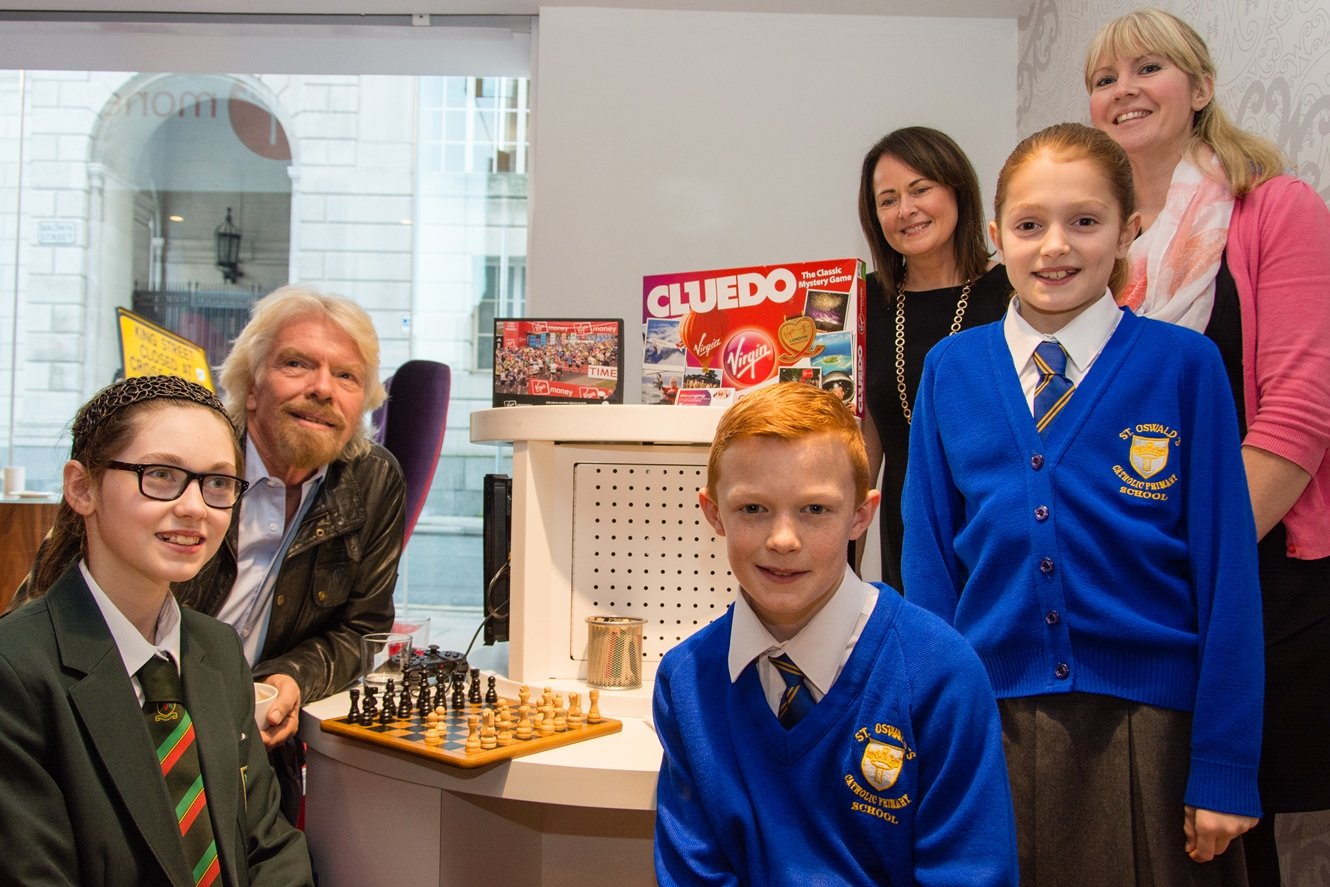 Image from Virgin Money
While at the Lounge I also had the pleasure of meeting up with Ed Tait, Director of Fundraising at Crisis. Crisis was named as Virgin Money Giving's 'Charity of the Year' for their 'Sponsor a Volunteer' campaign, which is due to give almost 5,000 homeless people in London, Edinburgh, Coventry and Birmingham. Newcastle a Christmas day of their own. It's a wonderful initiative that we will be supporting further. Watch this space.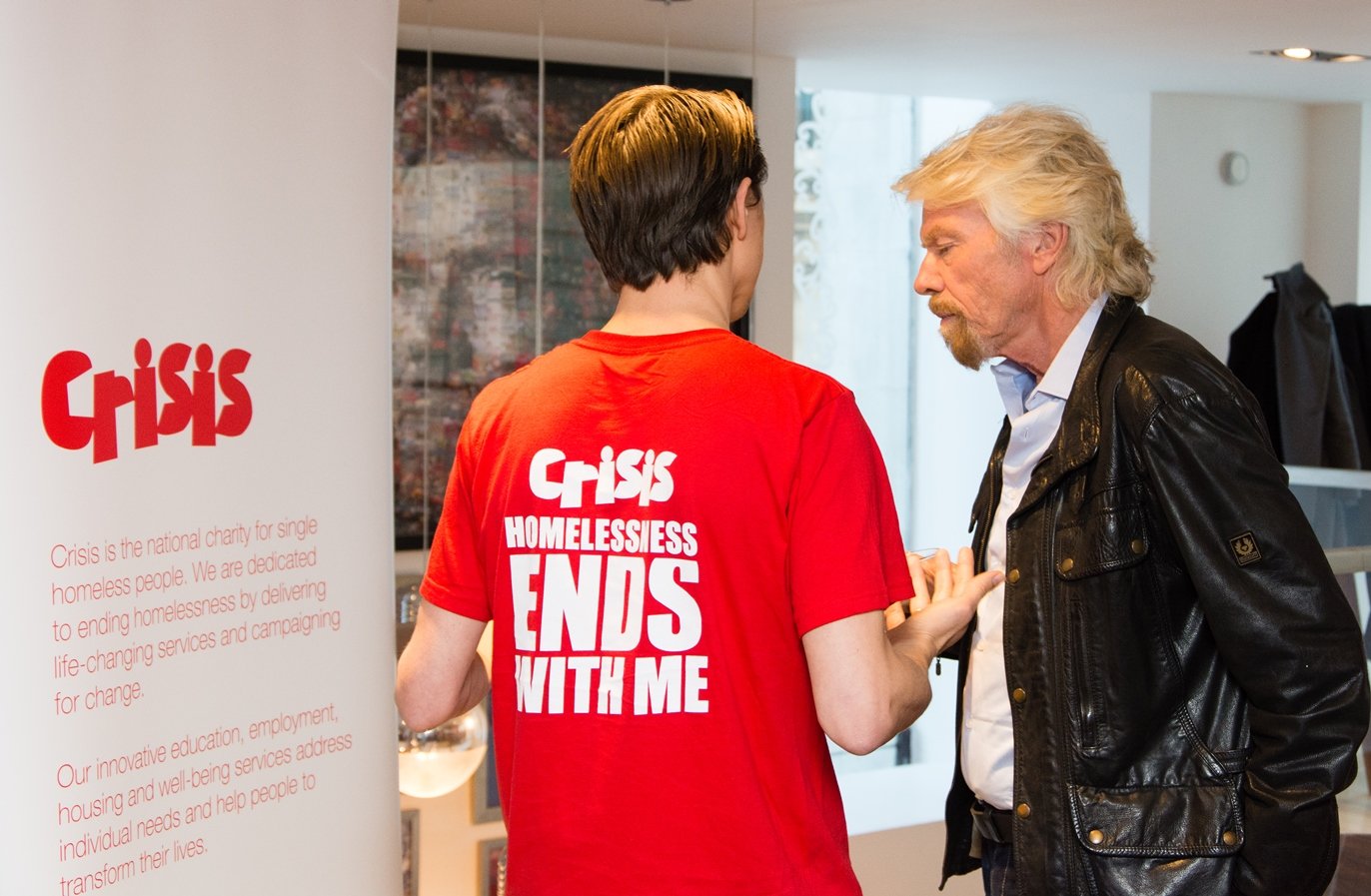 Image from Virgin Money
The highlight of my visit came when I got the opportunity to speak with long-term customer, Kathleen Woos. Kathleen told me the story of her husband, Richard Wood, who sadly passed away recently, but for many years visited the Lounge without fail several days a week. More to come on this soon.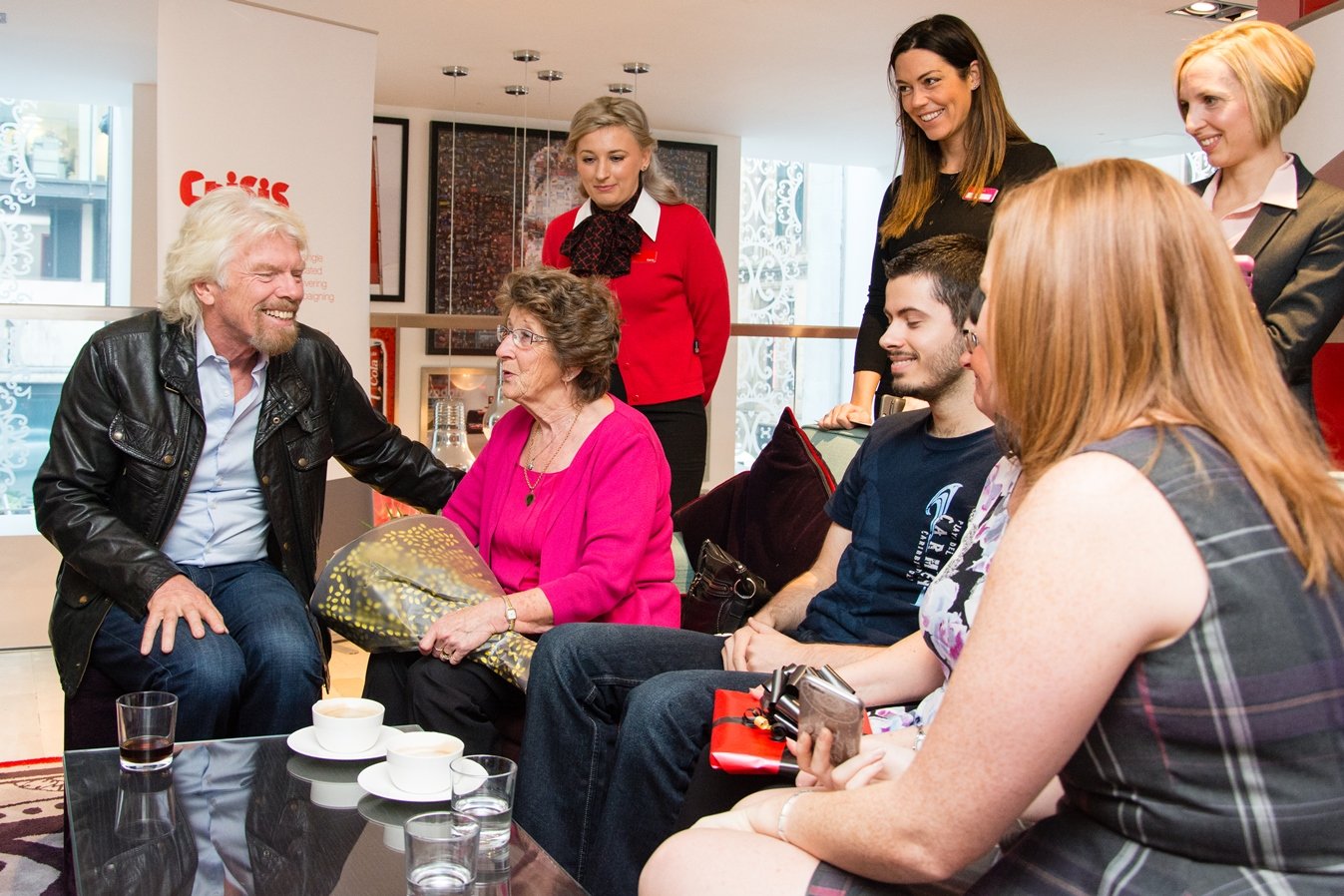 Image from Virgin Money
Never one to stick to the rules, after we left the Lounge, we paid a surprise visit to Manchester's Virgin Media offices. Dropping in unannounced, I found members of the call centre hard at work, but having fun. Following a tour of the offices there was plenty of time for selfies – including one with Rebecca Murray, who sent me a #ChallengeRichard to pay Virgin Media Business's graduates a visit. Another #ChallengeRichard complete!
Image from Virgin Media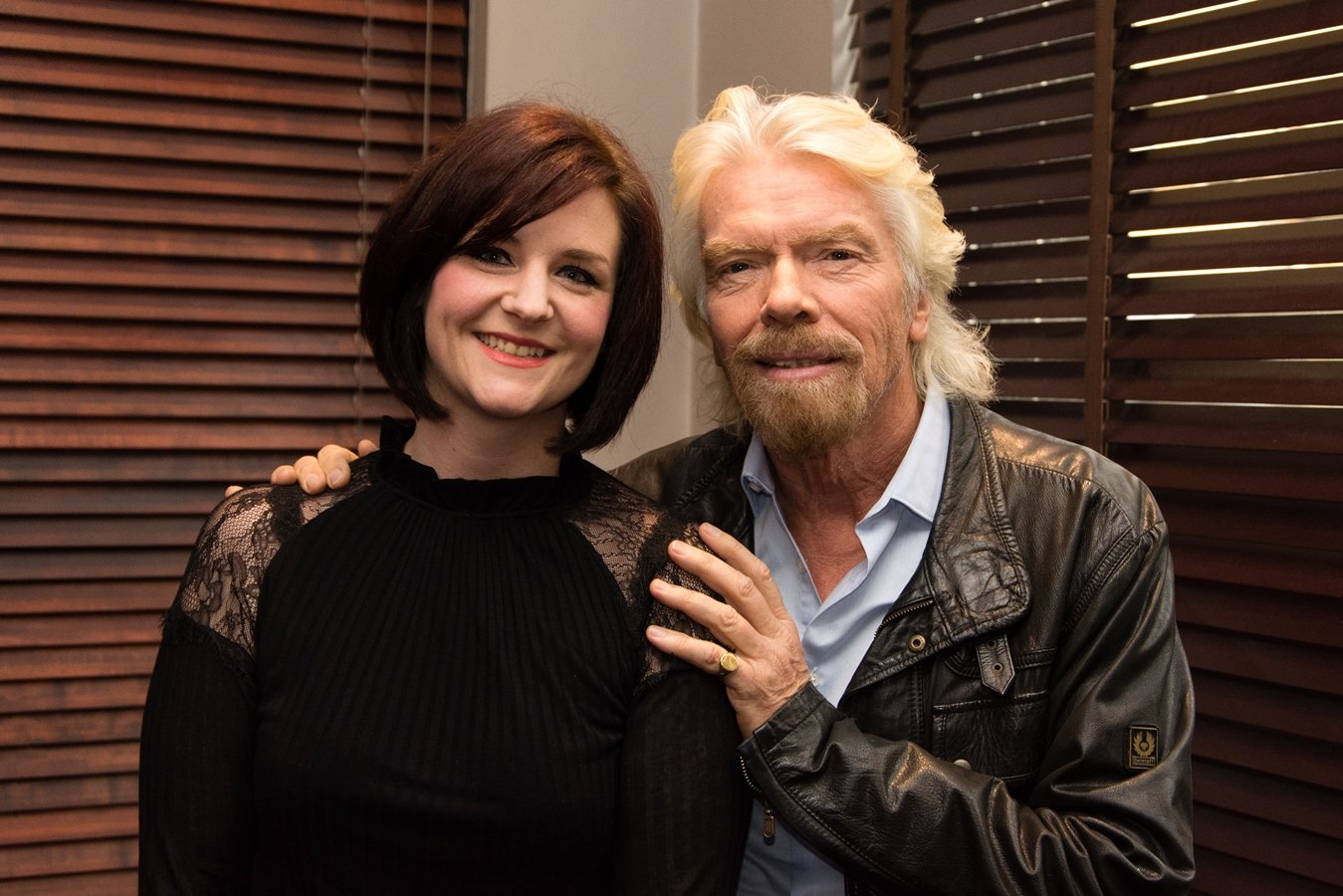 Image from Virgin Media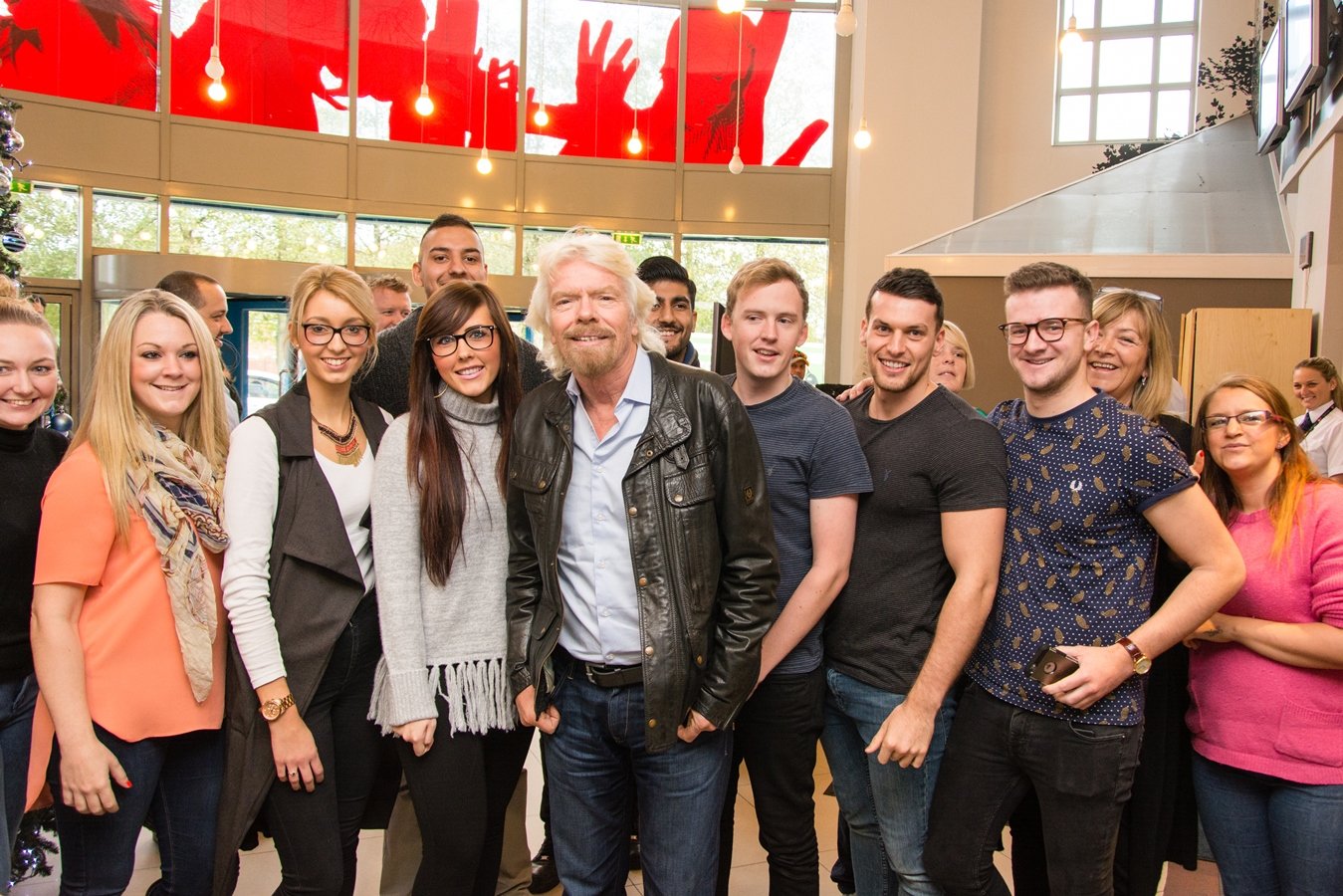 Image from Virgin Media
From Virgin Media we made our way to spend the afternoon with the team at Virgin Care. I had a great time talking to staff at the Oldham Sexual Health Clinic. One of my very first business ventures was the Student Advisory Centre – a helpline where young callers with problems could retain their anonymity and be referred to the right professionals. It was heartening to see similar work being carried out under the Virgin name today.
Image from Virgin Care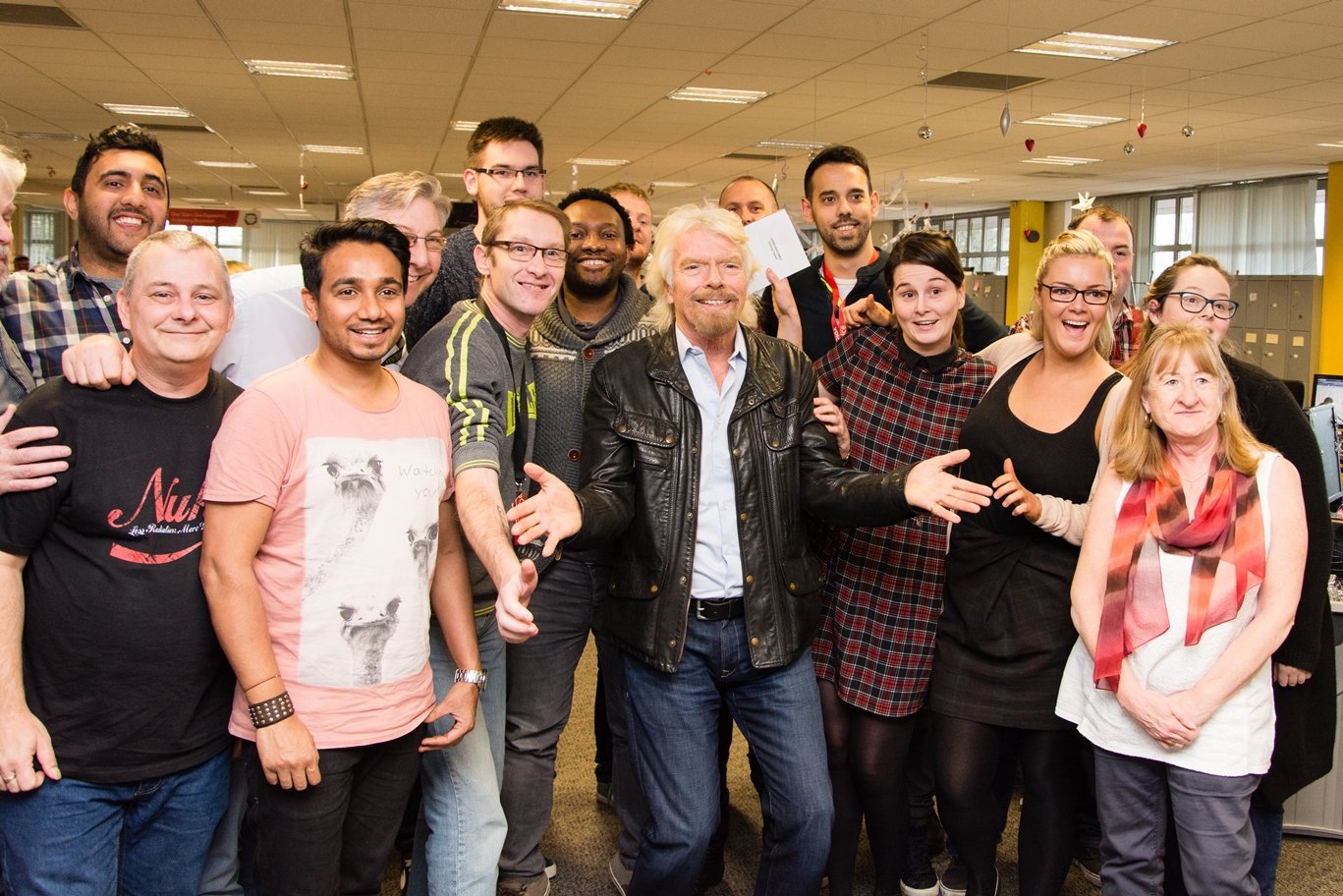 When it comes to success in business it's all about people, people, people. If you take care of your employees then they'll take care of your business.
Image from Virgin Media