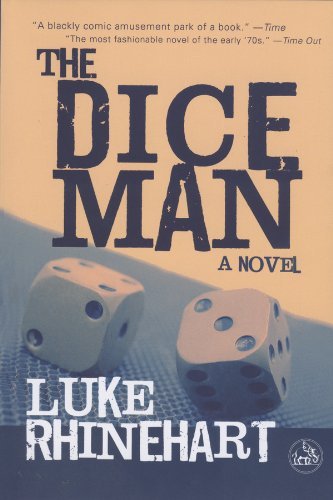 Image from http://www.lukerhinehart.com/
When we started Virgin Records, I decided to take a novel approach to signing bands. I had just read Luke Rhinehart's wonderful book The Dice Man, and decided to follow its teachings. This meant compiling a list of potential actions, rolling a dice and adhering to whatever number the dice landed on. Following these rules, the dice told me to fly to Finland to see a band called Wigwam. They also told me that I had to scream as loud as I could all day, on the hour, every hour.
I found myself in Helsinki watching Wigwam, and just as they launched into a quiet acoustic number, the clock was ticking near to 10pm. I wished for the song to finish before the hour struck, so my scream could get lost in the crowd's applause. Sadly, it was a lengthy song. I screamed my lungs out in the middle of it, to the confusion of the audience and anger of the band. I had to repeat the screaming during their encore.
Despite this experience, I remain a great lover of The Dice Man and it has influenced many of my decisions over the years. I love the element of chance, the sense of fun and adventure, and the embracing of risk. I only actually indulged the Dice Man for 24 hours. It was too dangerous to carry on longer, although I believe Luke Rhinehart, the writer of the book, carried on for some years. I'm surprised he's still alive!
Image from http://www.lukerhinehart.com/
So it was my great pleasure to meet Luke in New York recently. He rarely visits the city these days, but made the time to join me to discuss the lessons and legacy of The Dice Man. As fitting for a meeting with the Dice Man, it was completely by chance. I finished an interview, and suddenly was introduced to Luke, his son Powers and his wife Valerie. After lots of laughs, we shared some common views on why working should be fun and businesses should think about the wellbeing of their people and the planet. We also agreed on the need for companies to try to tackle climate change, a topic he tackled in a recent book.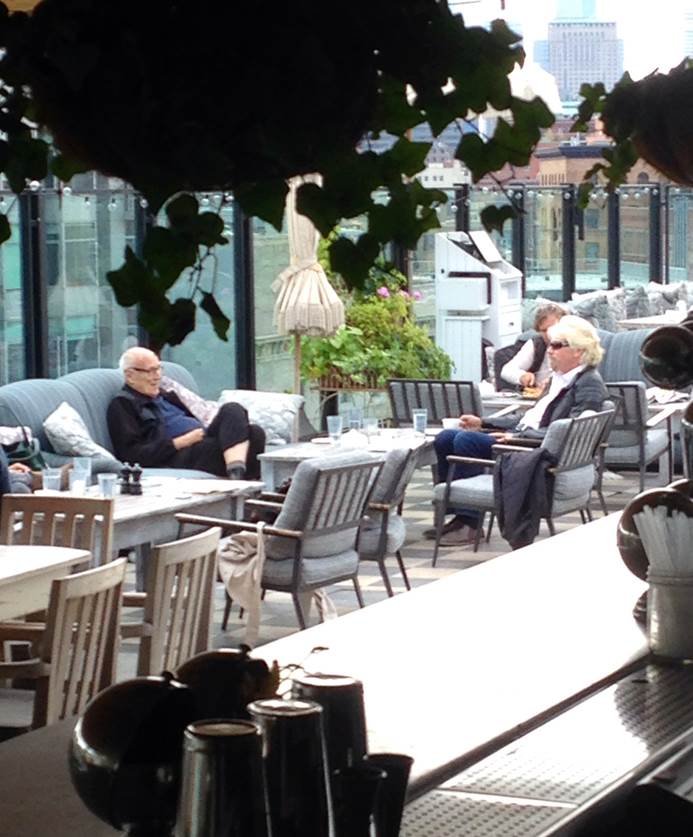 Image from http://www.lukerhinehart.com/
After a delightful time spent talking, I had to leave for lunch with my wife. I told Joan I had just met a writer, could she guess who it was? "The Dice Man," she replied immediately.
"This book will change your life," said the famous subheader of The Dice Man. As I think back to me screaming in Finland, I can't help but agree.
If you haven't read it yet, give it a try – just be careful…